Invisible Women is a public art installation that delivers a rallying cry for menopausal and post-menopausal women who may feel overlooked by society.
Sculptures of "invisible women" can be seen in regions across the UK, marking the release of Generation Menopause: The Invisibility Report; a white paper evidencing neglect and disregard for over ten million menopausal and post-menopausal women in the UK today.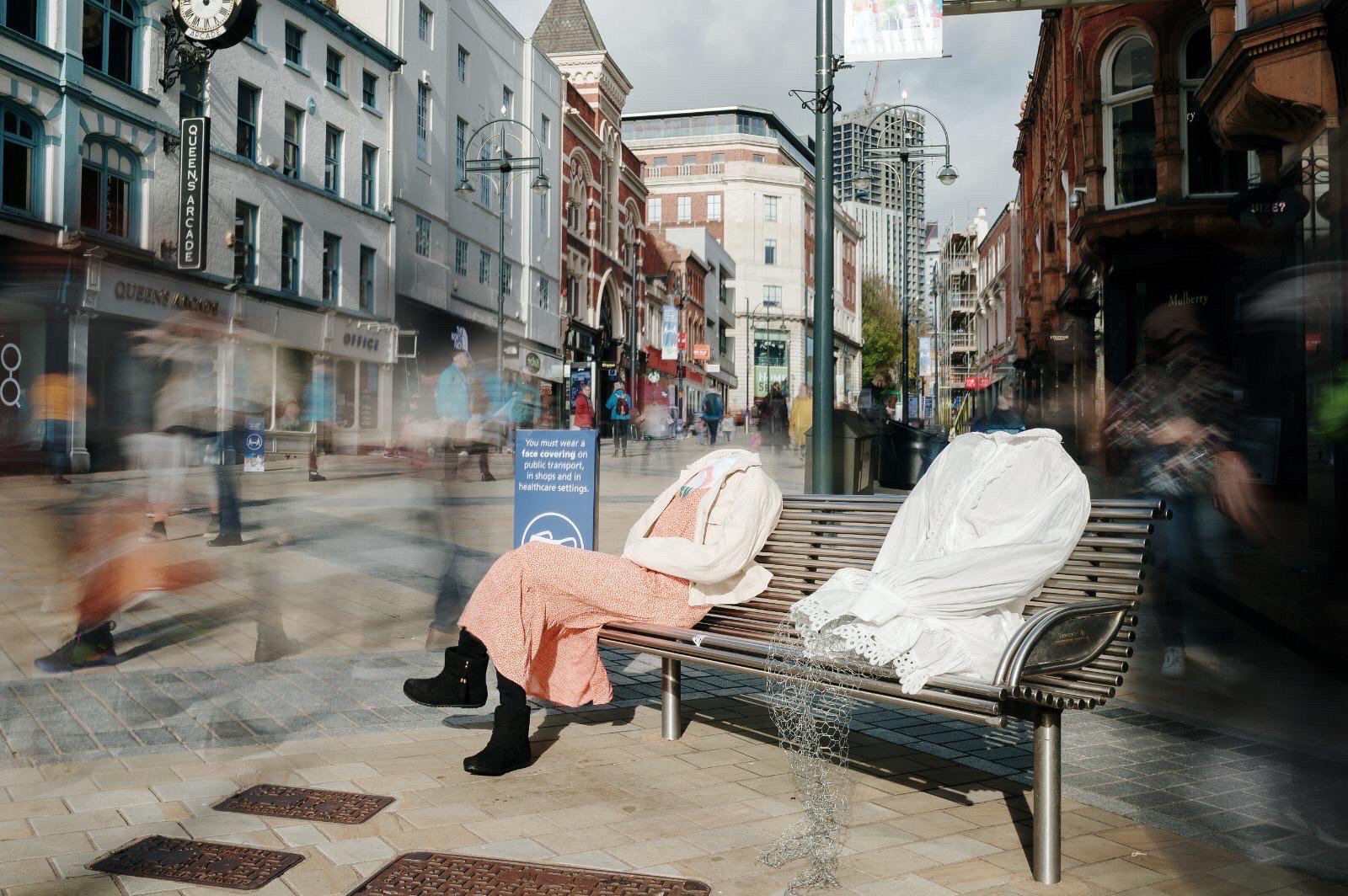 Artists at GEN M aim to deliver a wake-up call to brands, employers and individuals to start representing the 87% of women who believe that they become overlooked after reaching "a certain age."
Launched this month, GEN M is the first website of its kind. Nationwide research conducted amongst 2,010 women aged between 35 and 60 years old has brought a new depth of insight to the lack of support and education on the health of middle-aged women, as well as the extent to which the women in our society are suffering in silence. For 10% of women, the menopause can last up to 12 years.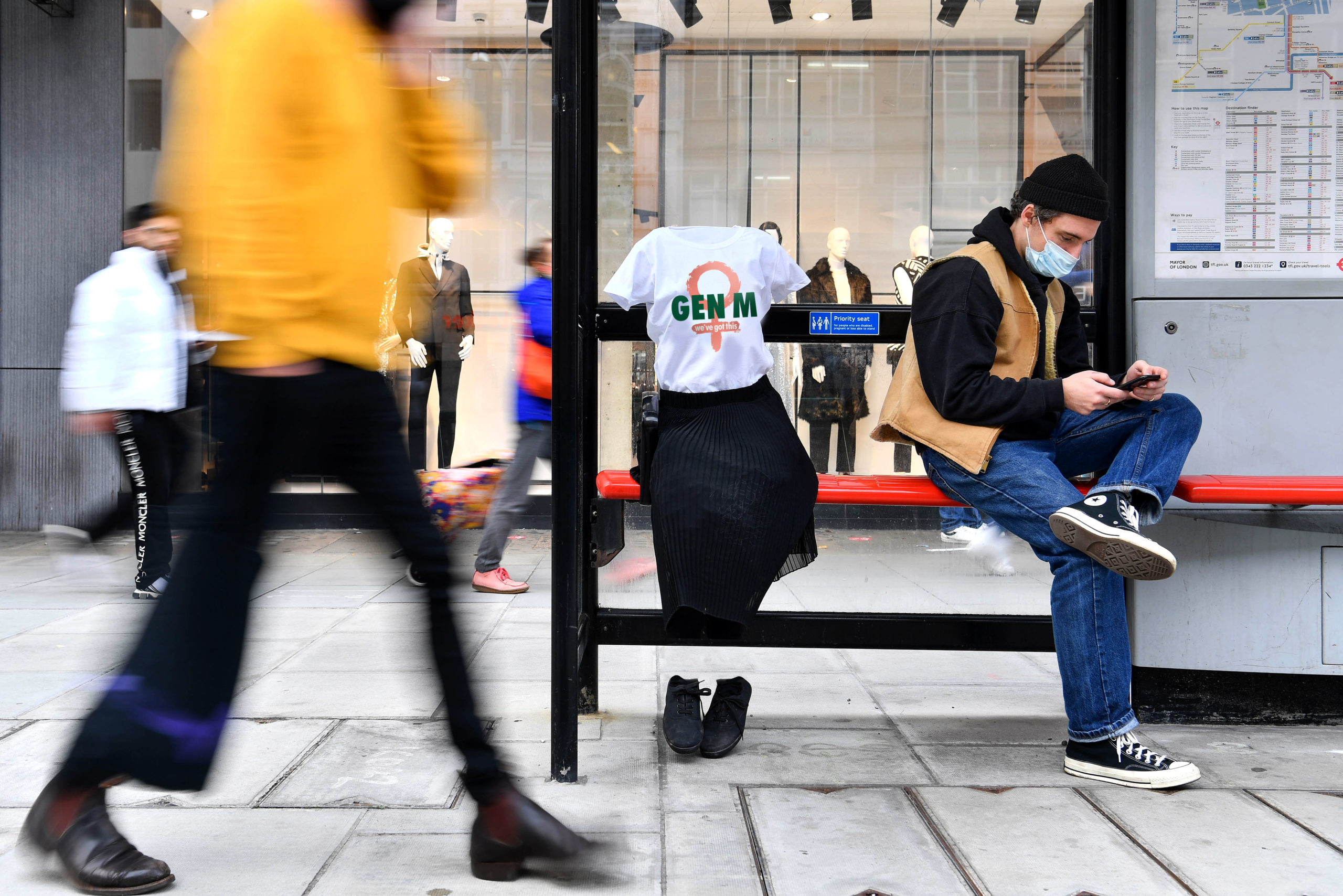 Heather Jackson, co-founder of GEN M explains, "We launched GEN M this month with the belief that women deserve better and that we all have a duty in making this life-changing transition that little bit easier.
"Our research has substantiated what we already thought — that society is letting down women when they need support the most."
Over half of professional women (55%) said the perimenopause made them feel unseen. Those whose career was on a high when their menopause began, were significantly unprepared (90%) or knowing nothing about it (83%). For 85% of those surveyed, menopause negatively impacted their relationship with their spouse or partner.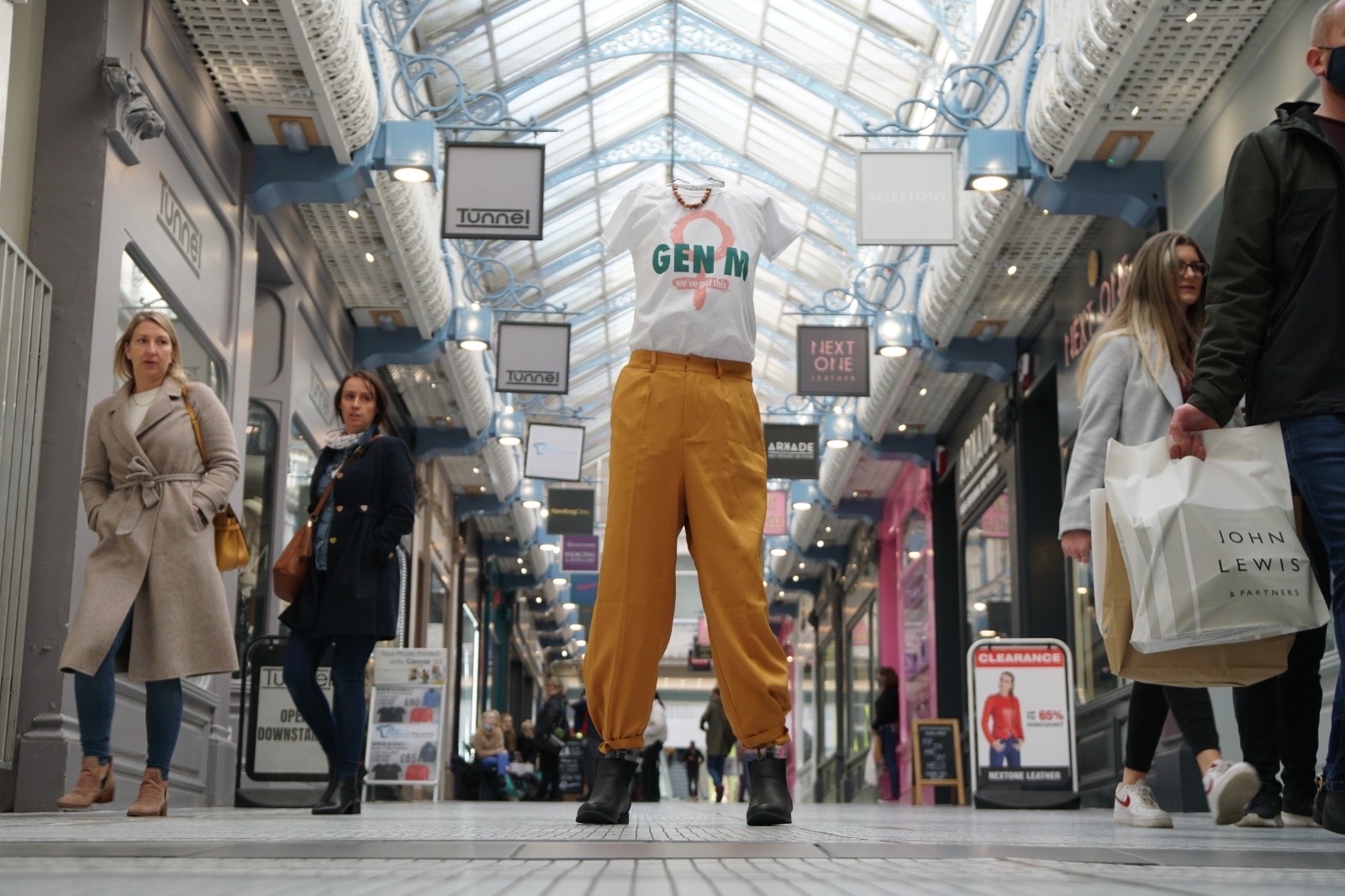 When asked how much those around them knew about the mental and emotional effects during and after the menopause, three quarters of the women said their children knew nothing or very little; 67% said that their male partner was almost entirely oblivious and 52% said their employer showed no effort to accommodate changes in their needs as an employee.
"What we've found is that irrefutably, women in their mid-life feel overlooked by society and unable to find the support they need from loved ones, employers or brands, whilst struggling with debilitating but often invisible symptoms from panic attacks and insomnia to depression", Heather explains.
When asked what would be most beneficial for women going through the perimenopause and post-menopausal stages, 90% said that brands working harder to be inclusive and catering to menopausal women would greatly increase their overall happiness.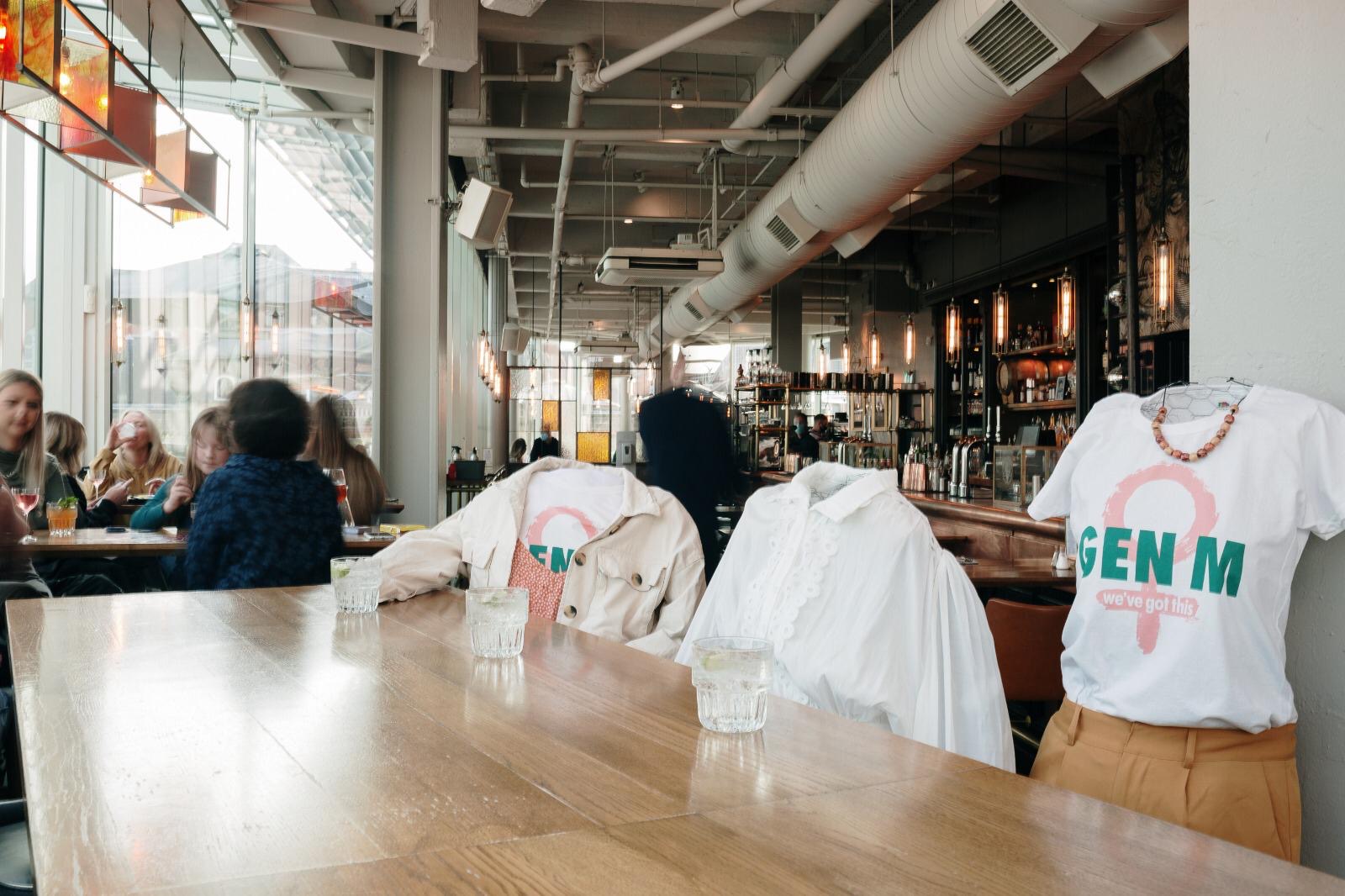 Sam Simister is co-founder of GEN M and adds, "Menopause and the 'ageing woman' is not something we want brands or employers to fear. It is a natural transition that half of the world will one day experience.
"It is our ambition to engage with purpose-led brands on collaborative solutions and products that cater to our needs and help make the experience better.
"The menopause is not just about hot sweats and HRT. From shampoos for thinning hair to extra intensity creams for your skin and temperature regulating clothing and bedding — our shopping needs go through 'the change' as well. We need the brands and retailers we've been loyal to, to transition with us.
"The invisible women sculptures intend to deliver a statement to wider society that we can't leave women to suffer in silence. We are not invisible; we are Generation Menopause and through collaborative partnerships, together, we can navigate this."
Working inclusively for all of those impacted by the menopause — from pre, early, peri and post-menopausal individuals, through to wider society — is at the heart of the Invisible Women installation. Find out more about GEN M here.