Divorce can be such a tricky and difficult subject. Our incredible ambassadors share their experience to let you know, it does get easier.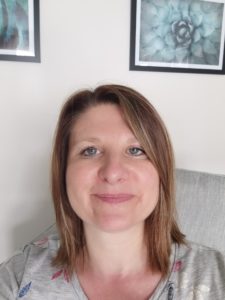 Josie, 51, shares her story:
"I'm ashamed, and yes I do use the word 'ashamed' and also embarrassed' to say that I have been divorced twice in my life. Perhaps it's a symptom of my upbringing that I carry that emotional baggage, or a personal sense of failure, I'm not really sure. I do know it's not something I will ever shout from the rooftops with a sense of pride. Things don't always work out — harsh but true.
"We all change and grow as people, sometimes not together or even in the same direction. But I've been in a long term relationship now for 11 years and we aren't married! Maybe we are both more accepting of each other's quirks — I suspect that that is something that comes with age. I have friends from my childhood that have stood the test of time, but that has taken effort from both sides as I know we have all endured blips along the way.
"I was divorced at 30, and then again at 40. I've just made 51 and we are still going strong. There is no secret sauce this time around. I have just realised that nothing and no one is perfect and we all need a good argument to clear the air. That's taken me years to accept. There is no fairy-tale ending in life just hard work and persistence, and having the ability to accept there is give and take needed on both sides, including me. So divorce at whatever age is part of our journey. It's tough whatever age, but as you part when your older it really does take time to recover your mojo and switch off that voice of self-doubt. But if you stay true to yourself, you may meet someone else who is also on that path and you can carry on growing together. Maybe that's the secret sauce…"
For more on divorce and personal stories, pick up your copy of Platinum today at your local supermarket, or subscribe here for your first issue from £3.