We can always do more to ensure a fair society. One of the many steps is to educate ourselves and decolonise our bookshelves.
It's easy to feel powerless as you read the news in recent days — but especially when it concerns racial injustice, where you may feel you don't know 'enough' to contribute.
There are many ways to help, including signing petitions on Change.org or donating to organisations like the NAACP in the US, or in the UK to Stop Hate UK.  The next step is to educate yourself about the history of systematic racism in America — and indeed, the world. Platinum has complied a reading list to help understand the current protests and the historical context. You can find them below and if you have any suggestions, let us know.
The phrase 'decolonise your bookshelf' has been on the rise in recent years — and for good reason. As Alex Nolos says, "Decolonising your bookshelf means examining the books you keep and the books you love and considering whether/how each book has served to uphold the acts of colonialism.
"The point of decolonising your bookshelf is not to punish you, but rather to recognise the circumstances that suppress the literary output of colonised or formerly colonised people, and to swim against the tide in an effort to resist some of history's evils."
Whilst we recognise reading does not solve these inequalities, it is a point of understanding and education. And there are multiple resources available to take your learning beyond books — as we all should. So let's begin to decolonise our bookshelves.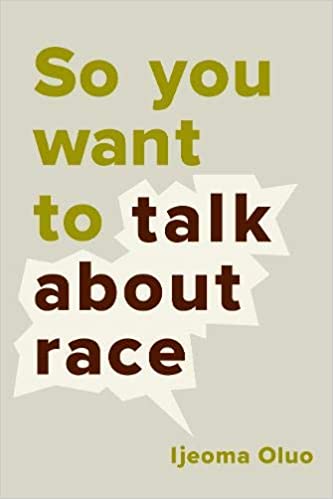 So You Want To Talk About Race by IJeoma Oluo
For those who feel they don't know how to start these conversations, Oluo has generously provided a resource. This book is about how to be honest and thoughtful in examining not just racism within the world — but also our own role within it. However, as Oulo has said, this book is intended as an introduction to the issue, not the end point. Buy the book here.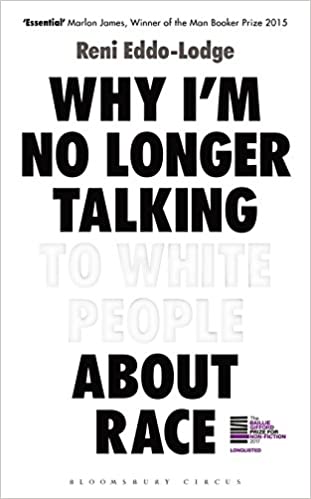 Why I'm No Longer Talking to White People About Race by Reni Eddo-Lodge
Eddo-Lodge's award-winning book is essential to understanding Britain's relationship with race and racism. Interrogating white privilege, it asks us to look at issues like sexism, class, the education system and much more. She has asked those who purchase a copy of the book match price to a donation to the Minnesota Freedom Fund. Buy the book here.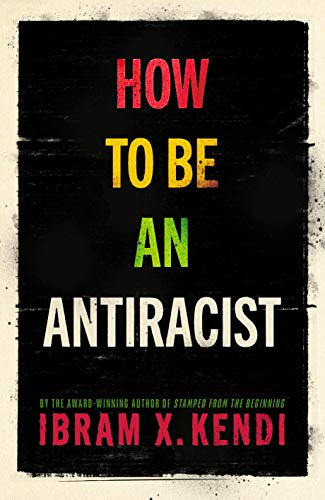 How to Be an Antiracist by Ibram X. Kendi
In this book, Ibram X. Kendi lays out a plan for pushing against institutional racism. The book, a bestseller in Human Rights, explains how personal opposition to racism isn't enough. We must be actively fighting against racism and the structures it promotes and benefits from. It's eye-opening and astute, a must have read for everyone. You can read his piece here. Buy the book here.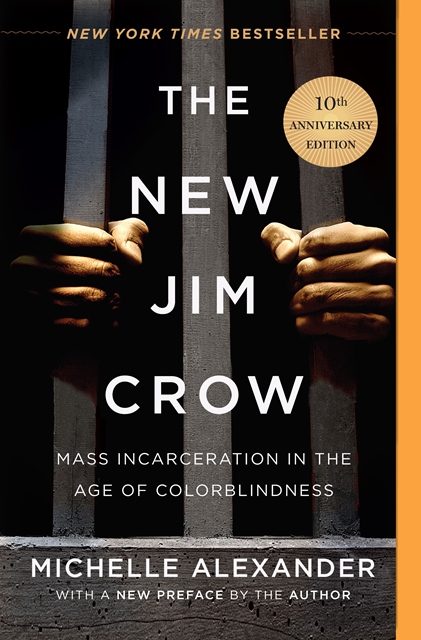 The New Jim Crow: Mass Incarceration In The Age of Colorblindness by Michelle Alexander
A hard but necessary read — civil rights litigator and legal scholar Alexander dives deep into the issue of mass incarceration. Guiding the reader through the man ways in which black Americans are under attack from racist policies — and the procedures within a system, meant to protect them. This book highlights the idea of a post-racial world is nothing but a myth. Buy the book here.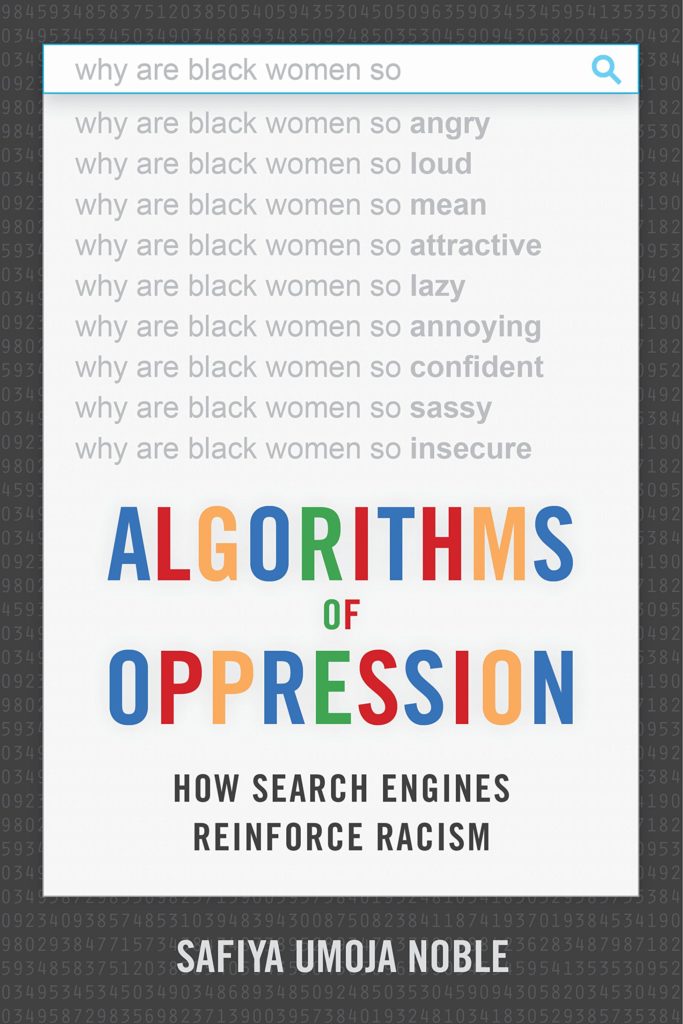 Algorithms of Oppression: How Search Engines Reinforce Racism by Safiya Umoja Noble
Professor of Communication, Safiya Umoja Noble investigates the ways search engines perpetuate and promote damaging biases. Data discrimination is a real and social problem. Through analysis of media searches and text, as well as extensive research, this book showcases the work still needing done. Thought-provoking, distressing and important. Buy the book here.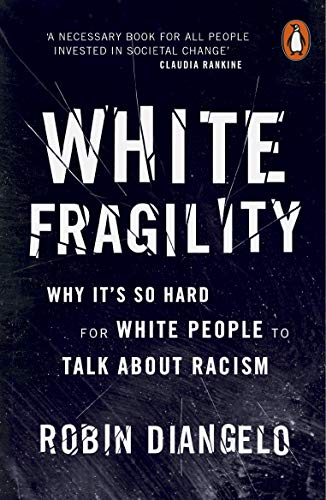 White Fragility: Why It's So Hard for White People to Talk About Racism by Robin DiAngelo
She coined the term "white fragility" in 2011 and in this book, unpacks what it means. With examples from her work, she explains the underlying sociological phenomena. And why, when challenged, many resort to defensive moves — rather than understanding. An essential tool toward authentic action and dialogue. Buy the book here.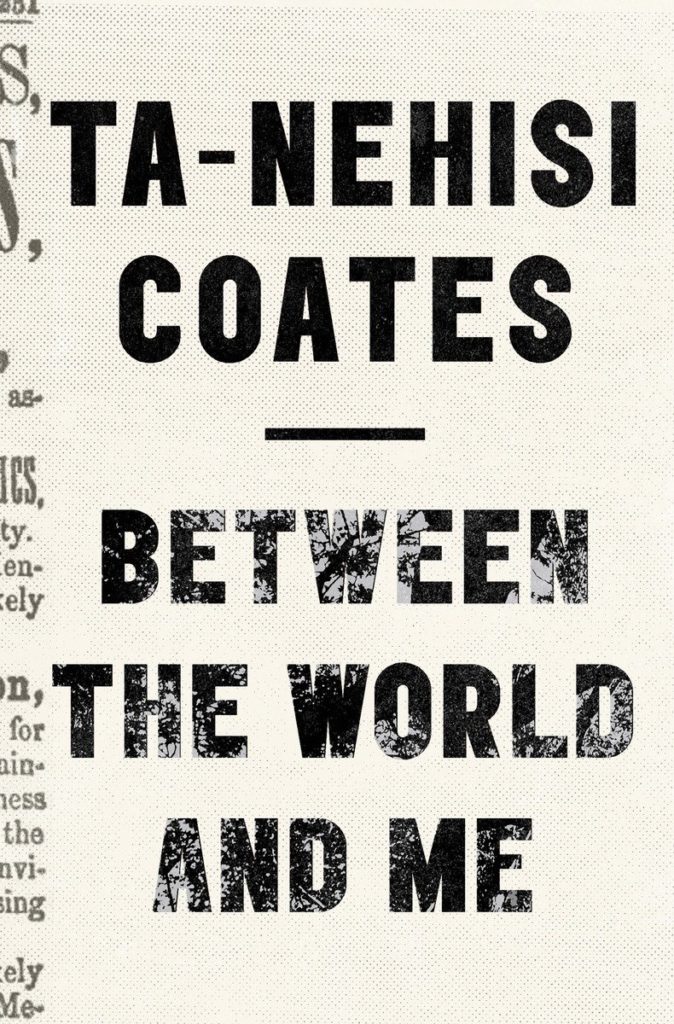 Between the World and Me by Ta-Nehisi Coates
Acclaimed author, Ta-Nahisi Coates, wrote a letter to his son. Within it, he tackled some of the most difficult questions on survival, history, identity and freedom facing black men and women. He explores America's fraught past — and divisive present — drawing from his own experiences in a way to shed light on creating a brighter future. Toni Morrison called it "required reading", so read we will. Buy the book here.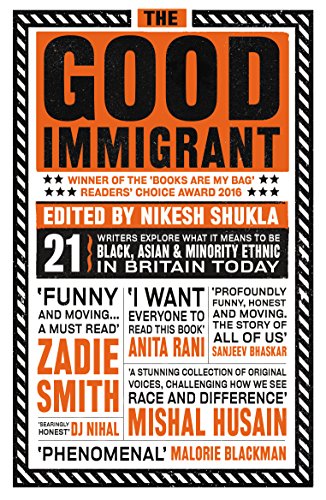 The Good Immigrant: 21 Writers Explore What It Means To Be Black, Asian, And Minority Ethnic In Britain Today edited by Nikesh Shukla
Edited by British journalist Nikesha Shukla, this book of essays offers unique perspectives on deeply ingrained attitudes within the UK. Centering on the idea of a "good" immigrant as someone who is an Olympic gold medallist, and a "bad" immigrant as a "benefits scroungers", this book explores the "constant anxiety" immigrants experience. Instead of statistics, this book shares real human experience. Buy the book here.
Graphic by Jane Mount.