Looking for the perfect Christmas gift?
Our very own book lover and feature writer, Louise Ramsay, has pulled together Platinum's ultimate Christmas reads.
1. She Said by Jodi Kantor and Megan Twohey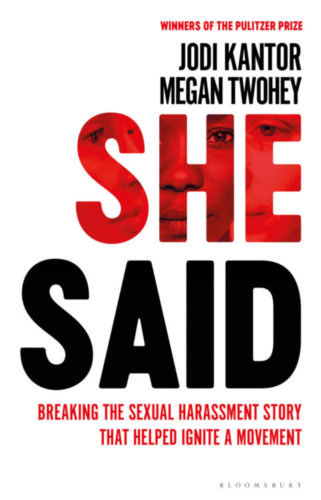 From the Pulitzer Prize-winning reporters, who broke the story of Harvey Weinstein's sexual harassment and abuse for the New York Times, Jodi Kantor and Megan Twohey share the untold story of their investigation and its consequences on the #MeToo movement. Telling a thrilling story about the power of truth and the impact of investigative journalism, Kantor and Twohey's book will leave you inspired. A must read for current affair and news lovers.
£12.00, Bloomsbury Circus
---
2. The Revisioners by Margaret Wilkerson Sexton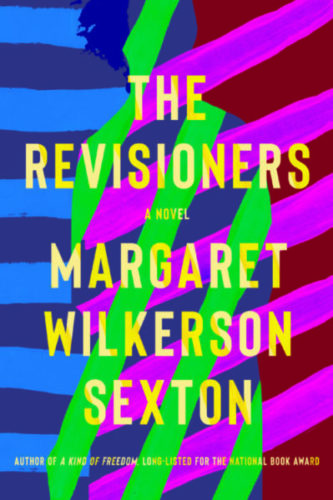 Following on from her debut National Book Award-nominated novel, Margaret Wilkerson Sexton is back. This time with an inspiring story of survivors and healers, of black women and their sons, set in the American South. The fictional tale explores the depths of relationships, the bond between mother and child and the endurance of hope. The book to read for fiction lovers.
£20.00, Counterpoint Press
---
3. Twas the Nightshift before Christmas by Adam Kay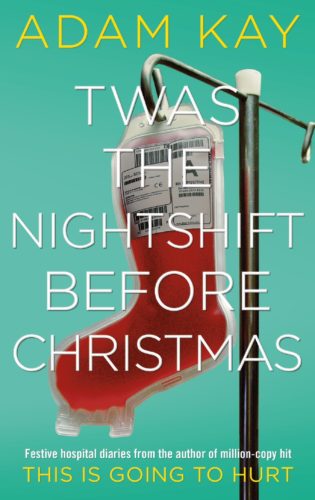 In his debut book, medic Adam Kay caught the attention of the UK with his heartfelt and hilarious tale of what it's like to work at the NHS. Now, he's back with a love letter to those working tirelessly every festive season in hospitals around the country, with stories of heartbreak and humour, and of what really goes on behind the blue curtain at Christmas time. If you loved the massively successful This is Going to Hurt, you'll adore this.  A must-read for medic and memoir fans.
£5.00, Picador
---
4. Those People by Louise Candlish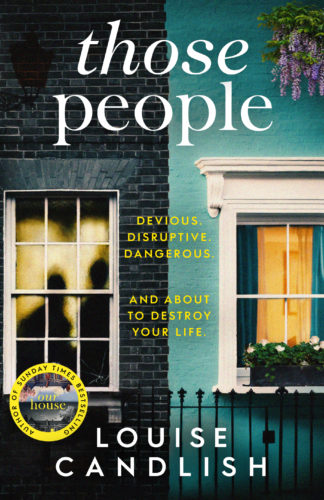 Before Darren and Jodie move in, Lowland Way is suburban paradise. But soon, things start to change. Darren and Jodie don't follow the rules and soon disputes over loud music and parking rights escalate to violence. When a horrific crime shocks the street and police are searching for the culprit, all fingers point to them. But the police don't agree — they think it's you. This book will have you on the edge of your seat. A must-read for thriller lovers.
£10.00, Simon & Schuster
---
5. Equal: A story of women, men and money by Carrie Gracie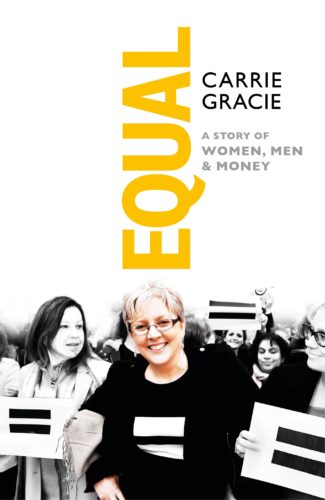 Many of us know the story of the pay dispute between Carrie Gracie and the BBC. But never have we heard it from the former BBC China editor herself. In this book she explores why so often it's hard for women to assert their value in the workplace, giving practical advice and guidance of what women, men and employers can do to achieve equality. An inspiring and personal look into what it's like to battle for equal pay — and get it. The best Christmas gift for current affair followers.
£11.99, Virago Press
---
6. Between the Stops by Sandi Toksvig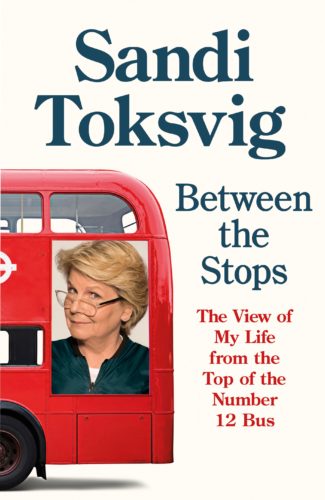 The long-awaited memoir of one of Britain's best-loved celebrities and the hilarious The Great British Bake Off host is an autobiography with a difference. A funny and moving trip through memories, musings and the delights written on the Number 12 bus route, Between the Stops is an inspiration to us all to get off from our phones, look up and see what's out there. As Sandi says: "some of the greatest trips lie on our doorstep".  The perfect gift for Bake Off fans.
£14.99, Virago Press
---
7. So Lucky by Dawn O'Porter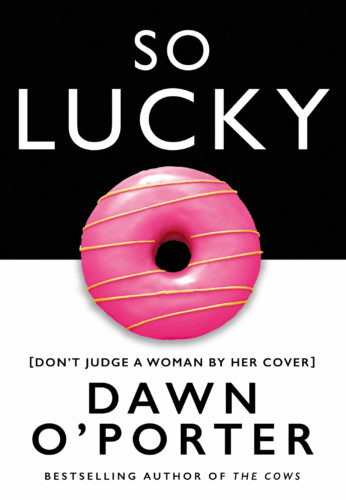 Sometimes it looks like everyone is living their best life. Well, everyone except you. But is everyone's life is as perfect as it looks? Tackling shame, judgement and the idea of perfection, this book will make you laugh and cry. Hilarious, heartfelt and fearless, So Lucky is the straight-talking new novel by the Sunday Times bestseller. A must-have for fiction readers.
£10.99, HarperCollins
---
8. Through the Wall by Caroline Corcoran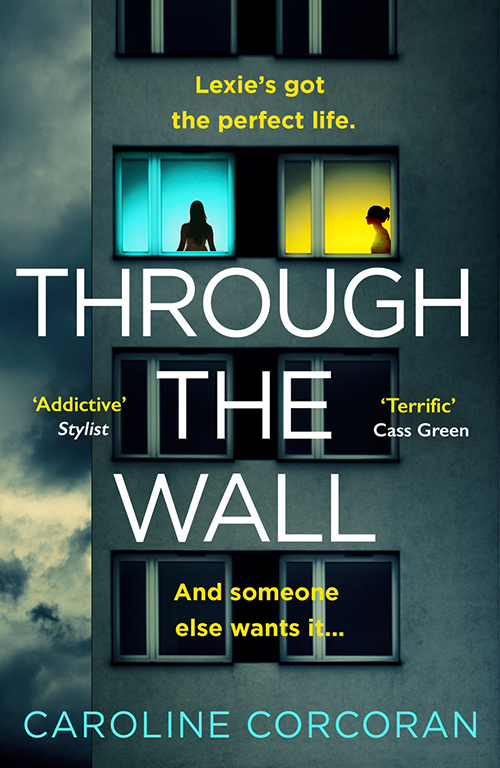 Lexie has a perfect life — a loving boyfriend, a beautiful home. But lately, she's doesn't feel safe in it anymore. And listen — Lexie knows she isn't losing it. She knows there's someone out there watching her, someone who is trying to creep into her life. She does. But deep down, she knows as well, there's nothing she can do to stop them. This dark fiction novel is addictive, playing on the dangers of social media and why we always need to be careful around strangers. For thriller buffs, this is for you.
£5.99, HarperCollins
---
9. The Ordnance Survey Puzzle Tour of Britain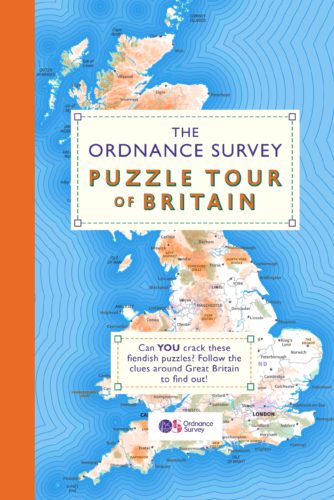 Inviting readers to map their way around Britain in 40 new regional maps, with hundreds of puzzles, brainteasers, navigational tests, word games and anagrams, this book is perfect for those who love a pub quiz or walking outside. With varying levels of difficulty, this puzzle book is suitable for the whole family, making it the perfect Christmas gift for OS lovers.
£6.00, Trapese
---
10. Dishoom: From Bombay with Love
By Shamil Thakrar, Kavi Thakrar and Naved Nasir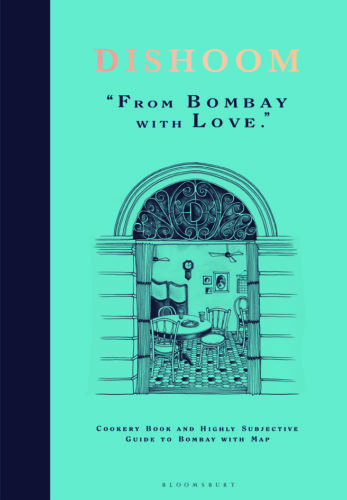 It's finally here! The eccentric and charming cookbook from Dishoom with over 100 recipes from the much-loved restaurants. This gorgeous book is filled with gastronomic delights and the atmosphere and culture of 1900's Bombay. These mouth-watering recipes are the ultimate in comfort food: the Bacon Naan Roll, Black Daal, Okra Fries, Chicken Ruby along with Masala Chai, coolers and cocktails. Our mouth is already watering. The best gift for food lovers and cooking aficionados.
£15.99, Bloomsbury Publishing
Follow us on Instagram and Twitter at @PlatinumMagUK for more exciting Christmas reviews and gift ideas. Don't forget to "like" us on Facebook, too — just search "Platinum magazine."