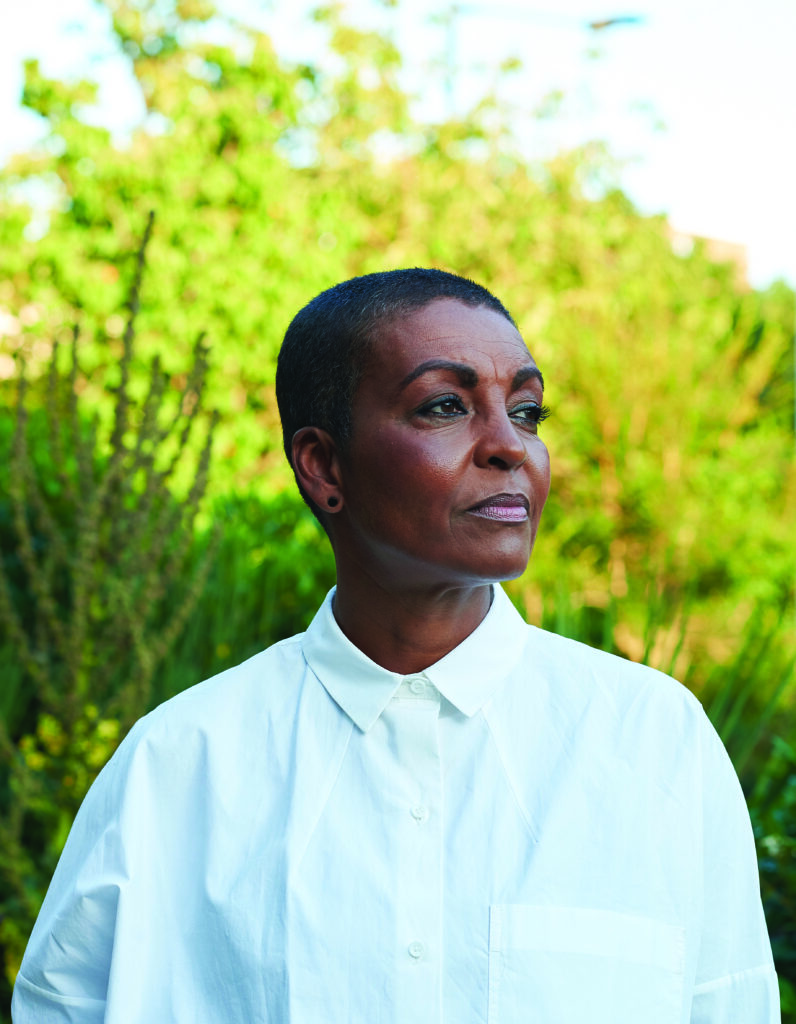 Actor, director, producer and writer Adjoa Andoh, lives in London with her husband and their beloved dog Millie. She's starred in Bridgerton, Silent Witness and Doctor who. Here, she shares her daily routine…
4:30am
If I'm filming Bridgerton it's a wake-up call of 4:30am in the pitch dark, or even earlier. A car picks me up and drives me to location and I go into hair and make-up. I like to listen to podcasts like Americast or Reflections with Peter Hennessy, so I'm up-to-date with the goings-on in the world, as I like to stay informed. I sometimes bring knitting, as I find it a great stress-reliever, so I will listen to podcasts or the radio and knit on my travels.
BBC Radio 4 or Radio 3 are my go-to stations and right now I'm knitting a jumper.
10am
If I'm not filming or having to be on set somewhere, it's a slower start. There are no two days the same, but I like the variety. I'll walk our dog, Millie, and try to catch up with a friend. Then it's out the door to a rehearsal if I'm working on a play, teaching, writing or voicing an audiobook. The calendar on my phone is my lifeline — it would be curtains for me if I lost it. And industrial-levels of coffee throughout the day, too.
12pm
Lunchtime! I typically bring my own lunch to set, some lovely salads to refuel and of course, more coffee. I'm a bit of a coffee snob and like to have the proper stuff over the instant where I can.
6pm
I love to entertain and have my friends around for dinner parties. Anytime I cook, the dishes will always have garlic, ginger and chilli. Maybe with some onion, fish and veg. I also love cooking with garam masala and making turmeric rice.
8pm
This is usually my finish time of the day if I'm working, so I start to slowly wind down. My preferred wind-down is either by watching the news or crime dramas, especially those set in places I don't know much about. I love how writers can use a genre to tell a story and also show different places of the world. If I'm looking for a book, my husband will read to me, typically 1940s thrillers by Ross McDonald. He has an incredible use of language and doesn't waste a word.
10pm
Now it's my bedtime routine. If I'm looking to fall asleep quickly, I love sleepytime tea. It's so soothing and does the trick. I'll do my skincare routine of cleansing, moisturising and flossing — flossing is so important so I make sure I do it. I also love to use the Kiehl's Midnight Oil, it's been my go-to for years. Then it's lights out.
Watch Adjoa Andoh in the new series of Bridgerton on Netflix.