The beauty brand has created an incredible campaign for the second year in a row, to support  World Bee Day.
We love Guerlain for their beautiful perfumes and fabulous beauty products (hello Terracotta Bronzer!), but this year the brand is doing our favourite thing yet.
To celebrate World Bee Day, Guerlain is running a major international campaign for bee protection. The goal is to raise €1 million over the course of three days for the 'Guerlain for Bees Conservation Programme'.
Veronique Courtois, CEO of Guerlain, said, "At Guerlain, pledging to preserve the planet is a fundamental step to ensure the quality and longevity of our creations and savoir-faire.
"We are fully aware that committing to this key issue allows us to give back to nature and aid in preserving the beauty of the world in our own way, and mostly the bees, symbol of the House. We owe them so much!"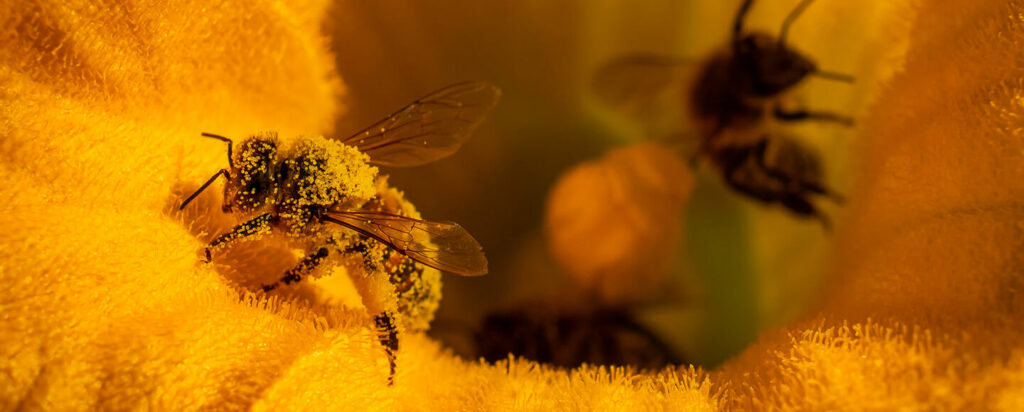 The bee is a symbol for the House of Guerlain and they call the bee 'an infinite source of inspiration'.
A spokesperson for Guerlain said, "If bees were no longer to exist, most fruits, flowers and seeds would disappear forever, taking with them an infinite number of irreplaceable colours, flavours and smells.
"Across the world, intensive farming, vanishing habitats, climate change and so forth are drastically impacting the health of bees, both wild and domestic.
"As exceptional pollinators, bees are "essential to our food safety, nutrition and environment *".
"It is crucial for us to protect them, but this alone is not enough.
"We must also raise awareness around the importance of bee conservation for the world of today and tomorrow. This is why Guerlain is committed to teaching children about the cause of bees, thanks to its Bee School. Its programme Women for Bees, in partnership with UNESCO, also aims to train new women beekeepers at UNESCO's biosphere reserves."
To take part you can either buy from Guerlain online, where 20% of sales'  will be donated, or you can repost from Guerlain's Instagram, where €20 will be donated for every repost of the visual created by Tomáš Libertíny including the hashtags #GuerlainForBees and #WorldBeeDay.