Don't leave your health to chance this winter.
Take control of your health and immunity with a powerful new formula blended to include all the vitamins, minerals and elements your body needs – in a single daily dose.
IMMUNE 52 Power Boost is a new formulation that includes 52 maximum-strength vitamins and minerals to support your body's ability to combat harmful substances and protect against illness. This 100% plant-based multi-vitamin supplement is sourced from fruits, herbs and the ocean. It contains optimum doses of vitamins A, C, E and B vitamins, plus magnesium, calcium, zinc and a host of amino acids, trace elements and herb and plant extracts.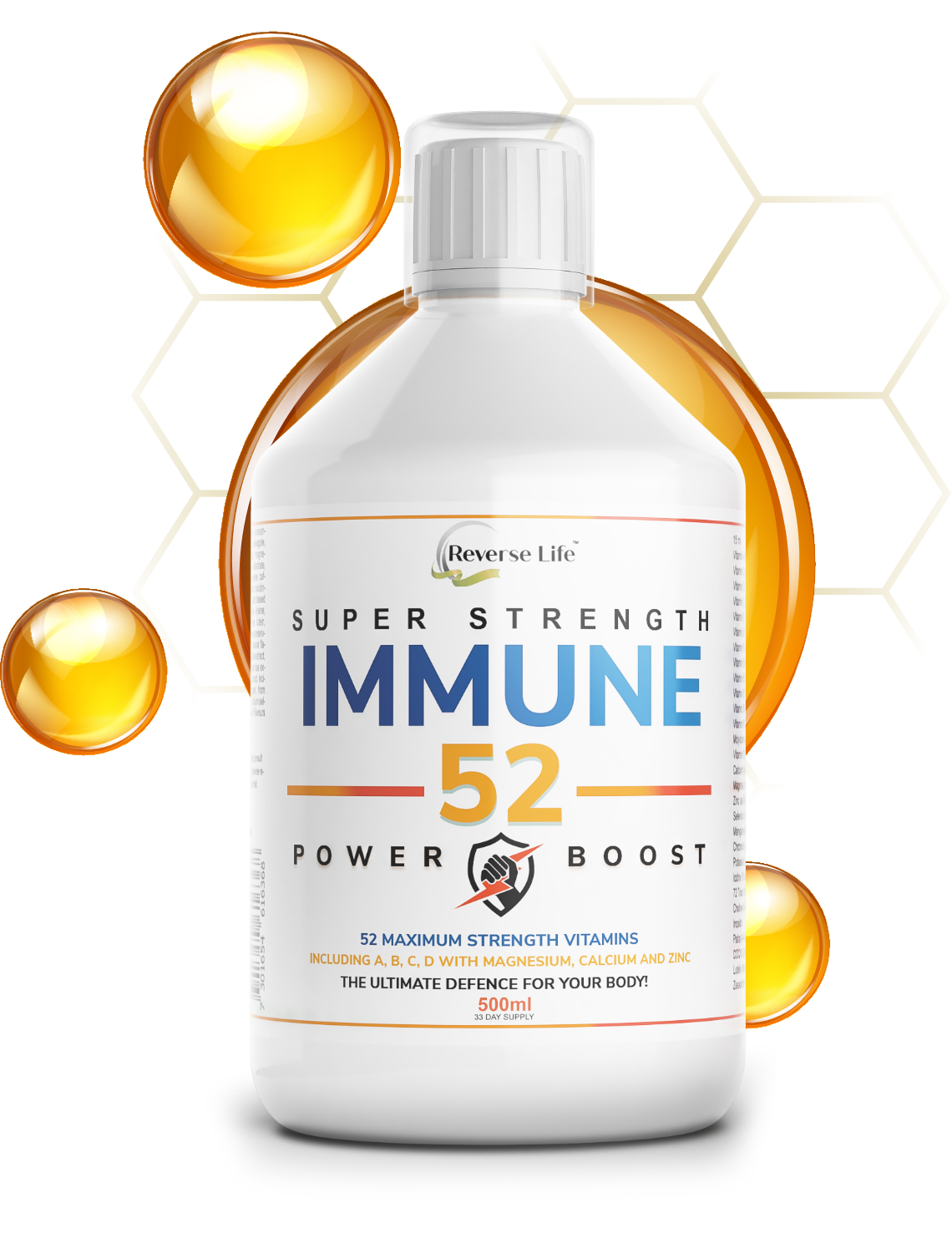 IMMUNE 52 Power Boost also includes a high-quality dose of the active form of the sunshine vitamin, vitamin D3. Key during the darker months and an essential component of a healthy immune system vitamin D is being researched for its beneficial impact on Covid19 symptoms. Find out why you need vitamin D, here.
Your immune system is your first line of defence in the fight against illness, so support it by getting all your essential vitamins and minerals in the simplest way. IMMUNE 52 Power Boost provides:
52 maximum strength vitamins and minerals to provide defensive support in adults
Designed to work with your body to provide an essential layer of protection and support
Includes a high-quality dose of the vitamin everyone is talking about, vitamin D3
Keeps cells, skin, blood vessels, bones and cartilage healthy
Aids digestion with psyllium and Aloe vera
Full range of B vitamins to help release energy from food
All in one easy-to-take daily liquid dose
Vegan, Cruelty-free and non-GMO
---
Safe dose for adults, not to be taken by children.
Prices start from £29 for a month's supply from: www.reverselife.co.uk/immune52
---
Subscribe to Platinum today and get every issue delivered to your door. Or find your local stockist, here.