This brand new, eco-friendly range of candles, masks, blankets and pillow sprays blend nature and science to help soothe your mind for a restful night's sleep.
Echor launched during the first lockdown into the sleep and wellness space with a line of luxury, science-backed products designed to help you create a relaxing evening routine and thus aid a restful night's sleep.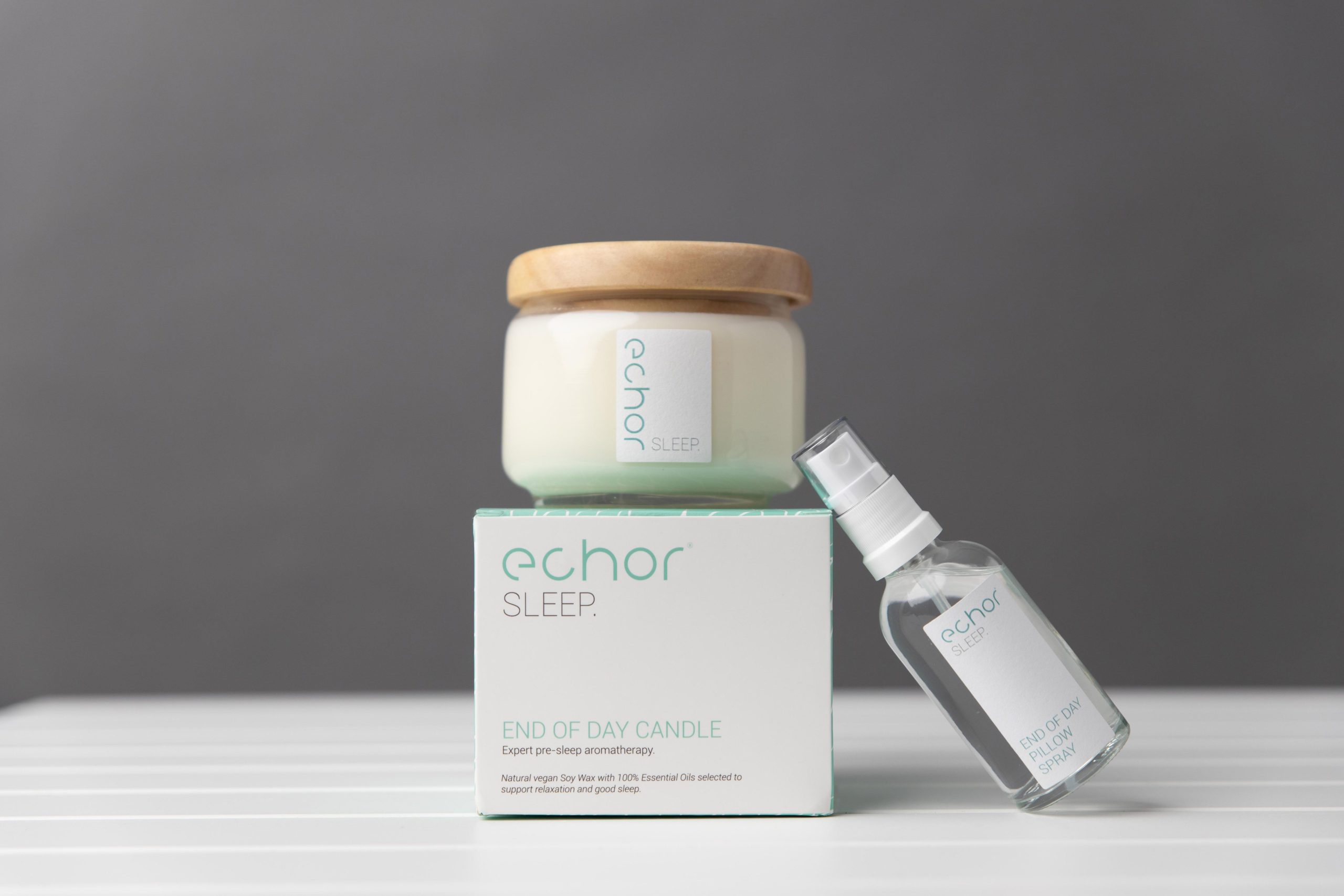 As a brand, Echor is incredibly passionate about mental health and the impact that sleep (or lack thereof) can have on overall wellbeing, plus the importance of routines to help our brains learn how to wind down after a long day.
All products are vegan and cruelty free. "Our pillow mist has a reusable glass bottle to reduce our impact on the environment," say co-founders George and Ewan. "The aromatherapy blends in our End of Day candle and pillow mist have been created using 100% essential oils such as geranium, eucalyptus, lavender, ylang ylang and sweet orange, each chosen for their unique properties in helping to lower anxiety, blood pressure and stress levels – all of which can only be a good thing before bed!"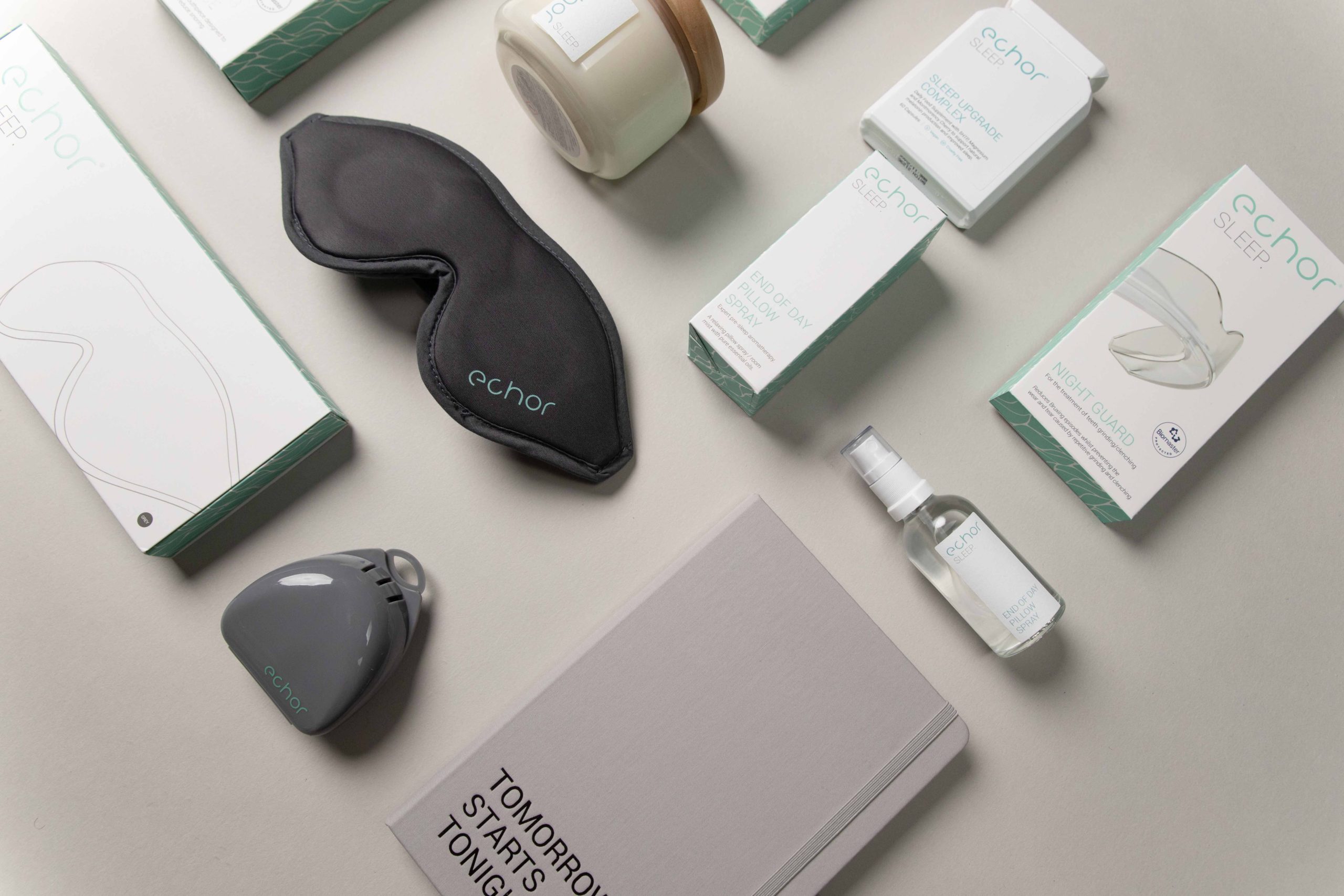 The best way to describe the Echor scent is a luxury spa at home. The candle in particular has a wonderful, full smell that fills a room, bringing serenity and nurturing a relaxing atmosphere.
The best part is, Echor is all natural. No parabens, no chemicals and no artificial smells, just soy wax and pure essential oils that can provide ongoing, measurable improvements on mental health, de-stressing and sleep.
---
You can find all Echor products at amazon.co.uk, but these are our favourites…
We love the blend of light citrus and rustic wildflowers in this delightfully calming candle, which burns for up to 60 hours. After extensive research, the Echor team blended multiple essential oils including ylang ylang, lavender, geranium and sweet orange  — all of which have been shown to help reduce stress hormones and lower blood pressure.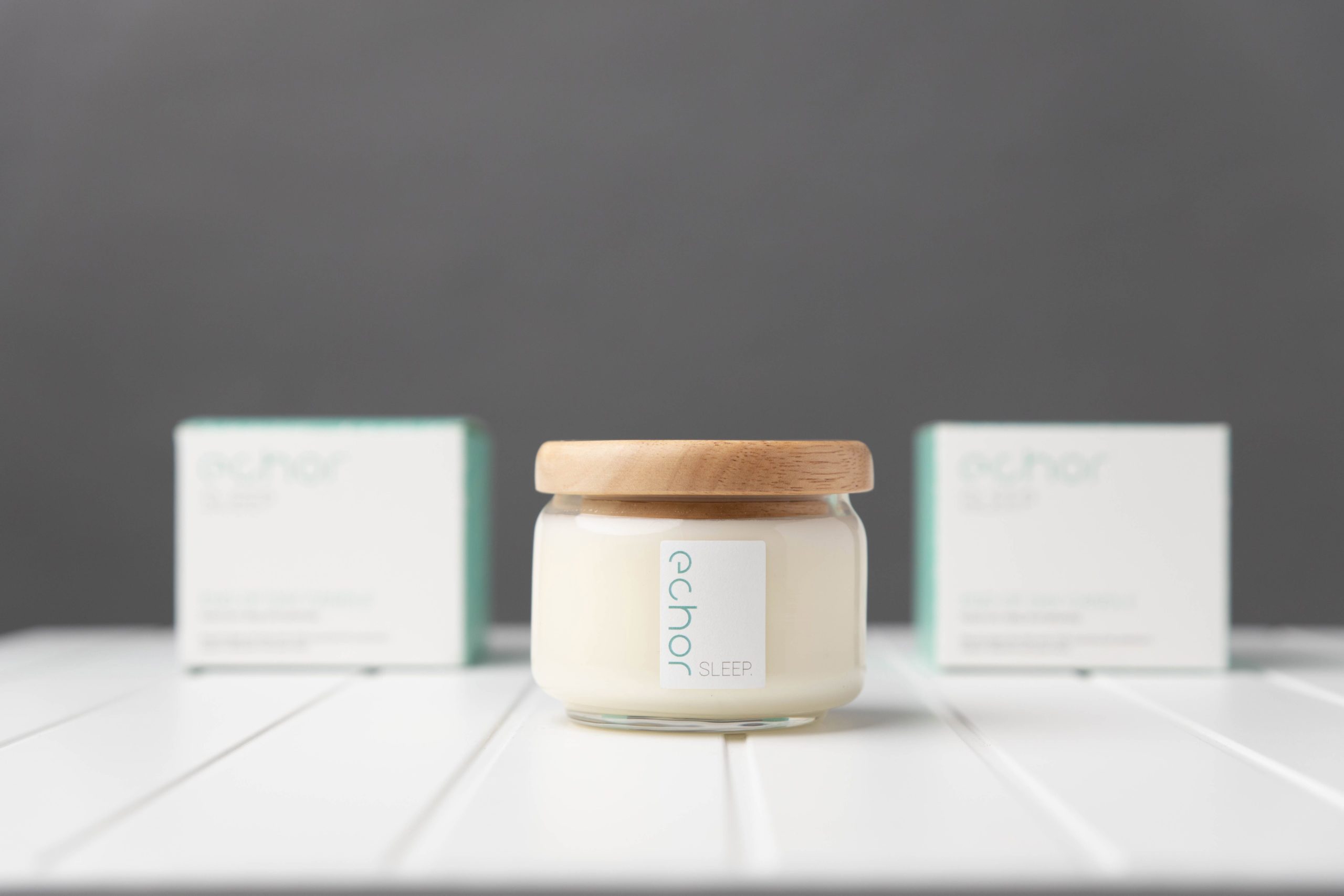 Geranium, as used in the End of Day candle, has been found to have natural, anti-inflammatory properties and may help to reduce snoring caused by sinusitis. To all the snorers out there, Echor has your back.
---
End of Day pillow spray, £14.99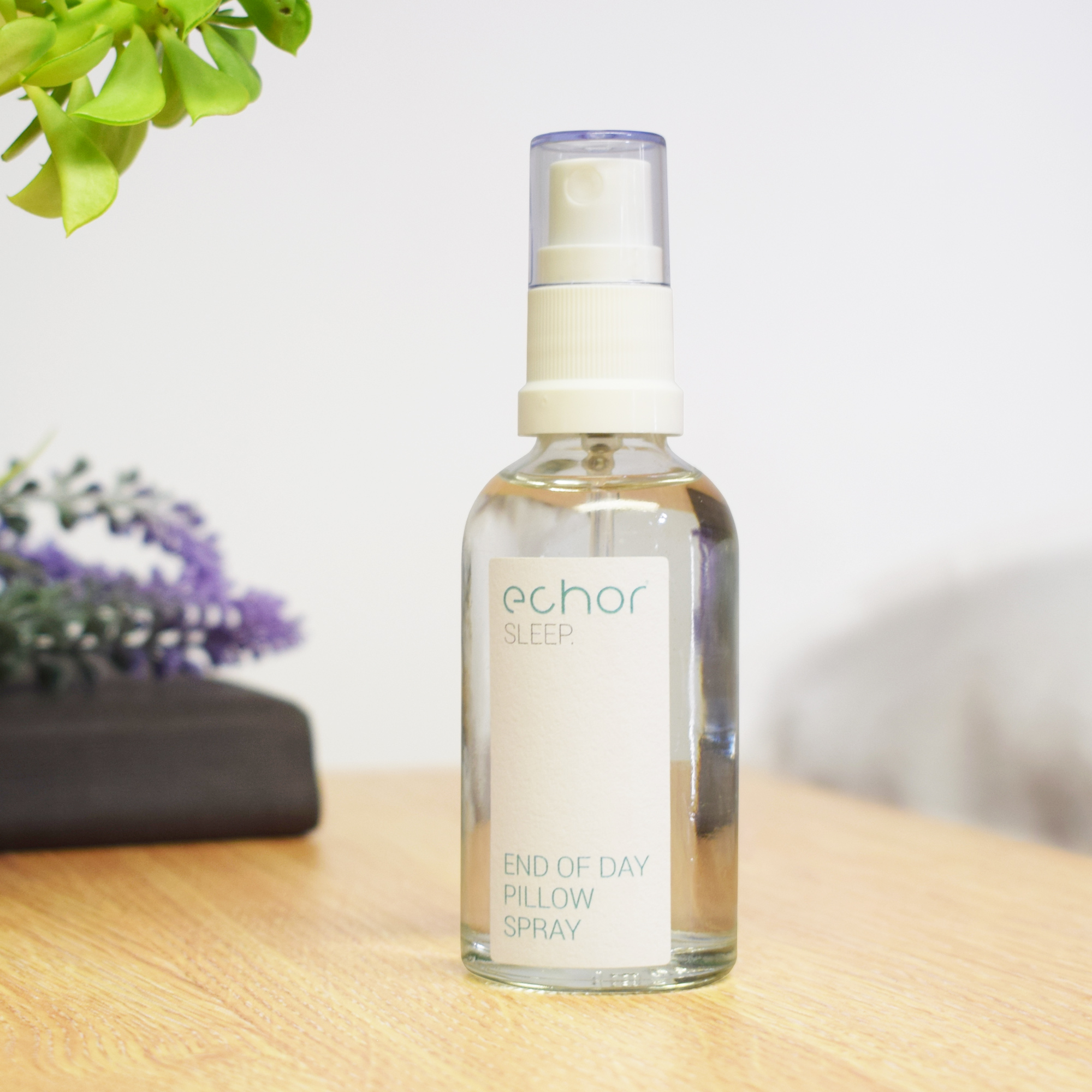 This spray acts as both a long-lasting room mist and pillow spritz. Made from a 100% pure essential oil blend with lavender and eucalyptus, let your stress and anxiety melt away. Eucalyptus oil has been shown to lower blood pressure and decrease the activity of the body's stress response system. Deep sleep awaits! 
Take the Echor Sleeping Quiz to find out how you can best improve your sleeping habits and see which products are right for you.