Indulge in some weekend treats!
We have some high-impact, quick and easy snacks and cocktails for the perfect get-together with friends.
Canapé Platter
In the know
For a special occasion, why not dye your eggs in their shells? We used lovely blue and pink food colouring with a splash of white vinegar to hold the colour.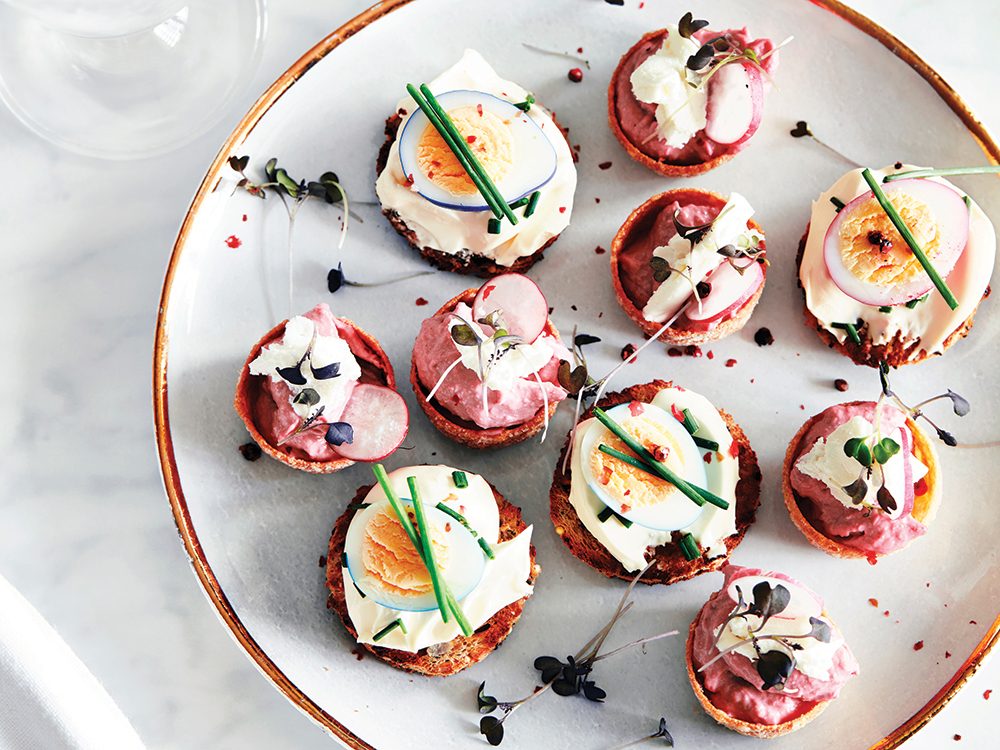 Ingredients
(10 portions)
Create a stunning selection of nibbles for your guests to tuck in to.
Selection of crostini
Beetroot hummus
Regular hummus
Boiled eggs
125g of goat's cheese
Chives
Cress
Radish
To prepare
Layer the crostini with the hummus, then top some with halved boiled eggs, and the rest with a crumble of goat's cheese. Chop some chives
and cress, slice the radishes and sprinkle over the top.
---
Rose gin cocktails
(Serves 8)
Think pink with this fresh and zesty rose-infused gin cocktail.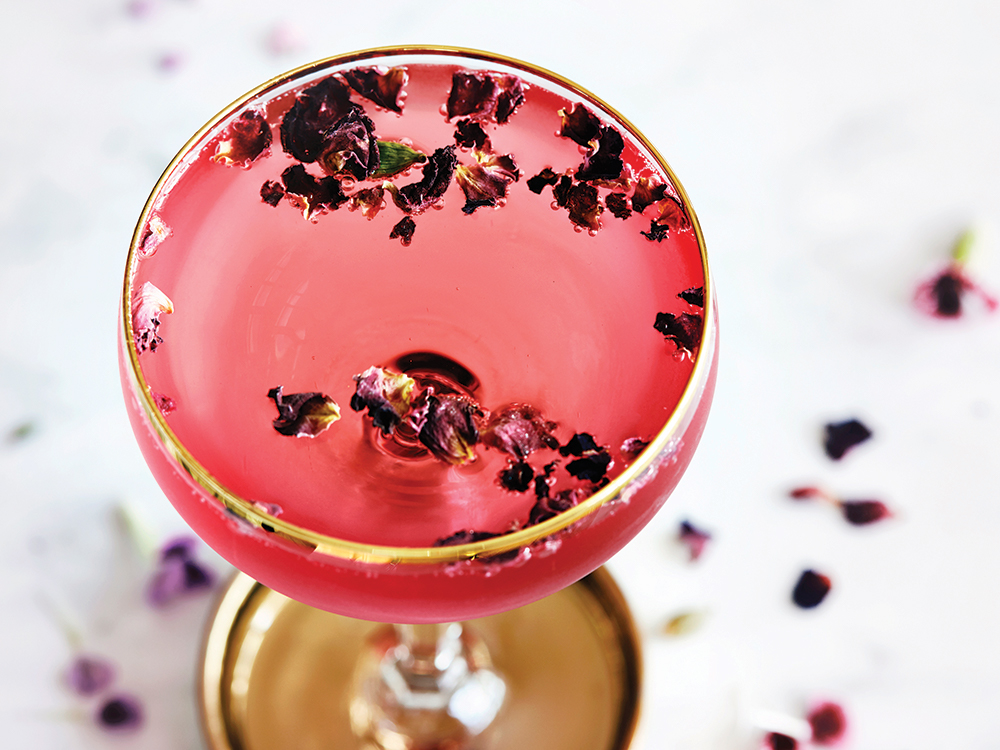 Ingredients
200ml gin
100ml rosehip syrup
Juice from two limes
Rose lemonade
Optional rose petals and dried lavender
To prepare
Add the gin, rosehip syrup and lime juice into a pitcher with ice and stir. Top up with the lemonade, then pour into cocktail glasses. Finish with some delicate rose petals and dried lavender, then enjoy.
It's as simple as that!
---
Be sure to visit our Food & Drink pages for more delicious and easy-to-make weekend treats.