Don't throw your pumpkin away — get creative with these tasty sweet treats.
Charity Hubbub discovered in a recent survey over half of pumpkins set to be carved this year will remain uneaten — that's a staggering 12.8 million.
Laid end to end, the uneaten pumpkins would stretch 2,816km, which is almost the same distance as travelling from John O'Groats to Land's End – and back again.
Don't let your pumpkin go to waste – they're so versatile and make the basis for some fabulous sweet treats.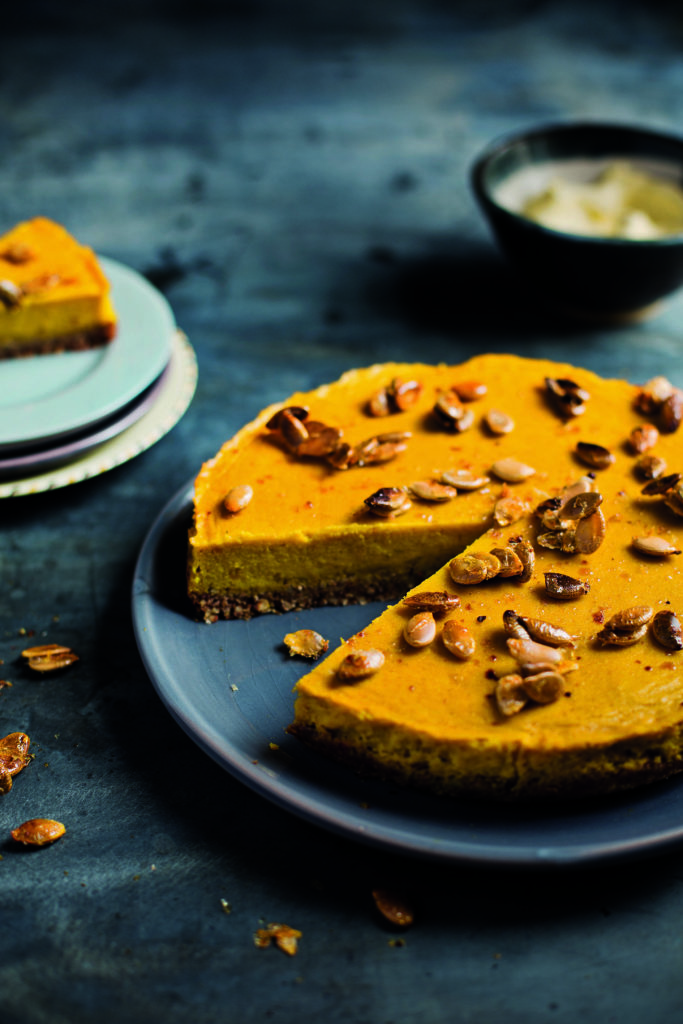 Pumpkin pie
Ingredients
For the pastry:
175g plain flour, sieved
85g butter
25g caster sugar
1 egg yolk
1 tablespoon water
For the filling:
200g light brown sugar
0.5 tsp salt
1.5 tsp ground cinnamon
0.125 tsp ground allspice
0.5 tsp ground ginger
2 large eggs
450g cooked pumpkin, mashed
375ml milk
Method:
Rub the butter into the flour until mixture resembles fine breadcrumbs. Stir in the sugar, then add egg yolk and water and mix to a firm dough.
Knead lightly and roll out to line a 22cm flan case. Bake "blind" in preheated oven 200°C/180°C fan for 10 minutes.
While the pastry case is baking you can prepare the filling. Combine sugar, salt and spices in small bowl; set aside.
Using an electric mixer, beat the eggs with the pumpkin. Add the sugar mixture and beat again until combined.
Mix in the milk.
Pour the filling into the pie crust and return to the oven. After 15 minutes turn the temperature down to 180°C/160°C fan and bake for a further 45 minutes, or until the filling is set and you can insert a knife into the centre and it comes out clean.
Remove from the oven and leave to cool on a wire rack.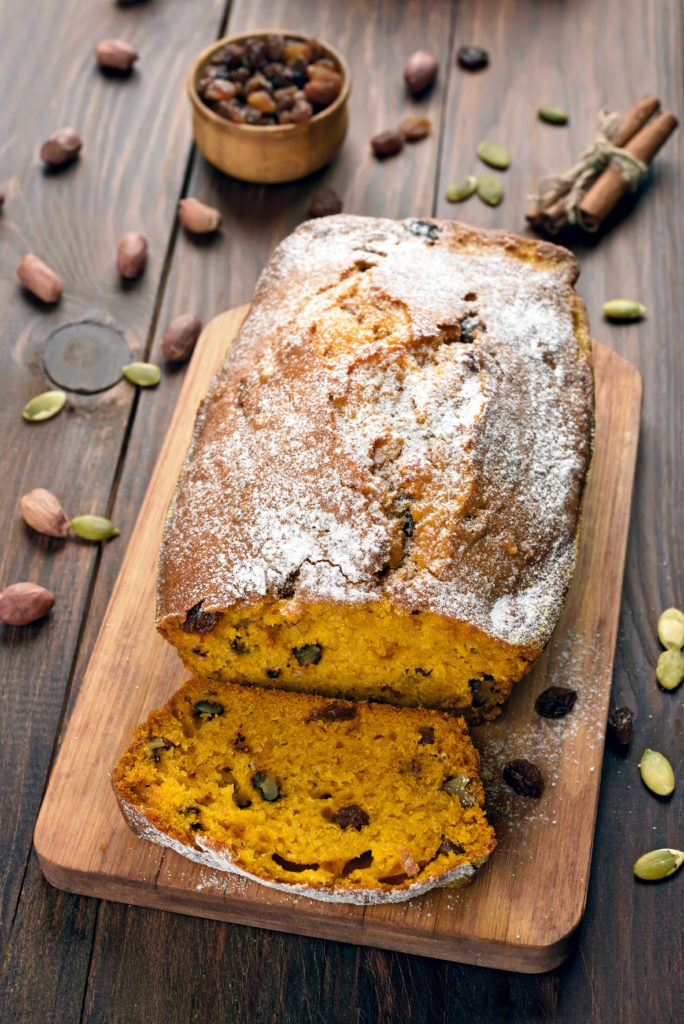 Pumpkin and raisin loaf
Ingredients:
200g light muscovado sugar
4 large eggs, separated
200g finely grated
raw pumpkin or squash flesh
Finely grated zest and juice of 1 lemon
100g raisins
100g ground almonds
200g self-raising flour
Pinch of salt
1 tsp ground cinnamon
Generous grating of nutmeg
Method:
Preheat the oven to 170°C and line a loaf tin, measuring roughly 10 x 20cm.
Use an electric whisk to beat the sugar and egg yolks together for 2-3 minutes until pale and creamy. Lightly stir in the grated pumpkin, lemon zest and juice, raisins and almonds.
Combine the flour, salt and spices, and sift these in. Don't stir, but fold the batter gently together. This is important to keep air in the cake.
Beat the egg whites until they can hold soft mountain peaks. Beat a heaped tablespoonful of egg white into the cake batter to loosen it a little, then fold in the rest as lightly as you can.
Tip into the prepared tin and level the top. Bake for about one hour or until a fork or knife inserted into the centre comes out clean.
Leave to cool for 10 minutes in the tin then transfer to a wire rack to cool completely before slicing.