The roast potato, one might argue, is the most important part of a British Christmas dinner — after the roast turkey, of course. Here is your go-to recipe.
Goose fat or vegetable oil? Maris Pipers or Yukon Gold? Everyone has their favourites. Last month, Michael Kane's ultimate roast potato recipe made the rounds online and people got practicing for the big day. With mixed reviews, we're not sure his "just under parboiled and drizzled with olive oil" recipe is up to the mark.
Heed these tips from Provenance Potatoes on how to create your best ever roasties.
Let's establish the rules
Choose a fluffy potato such as King Edwards or Maris Piper.
Parboil the potatoes for absolutely no more than 10 minutes — if you do, they'll fall apart when dousing in oil. They're more likely to be soggy on the inside, too.
Ensure that vegetable oil (that's right. The cleaner taste isn't as heavy as goose fat, so leaves room for other delicious tastes) is extremely hot before adding the potatoes. This helps to seal the outside making a fluffier roastie inside.
Spread the potatoes out in the tin so they cook evenly and ensure they are all covered with the oil. Take the time to care for your potatoes, turning each and every one to coat.
Here's the trick to getting yours extra crispy: sprinkle polenta over the top just before they go in the oven.
Let's cook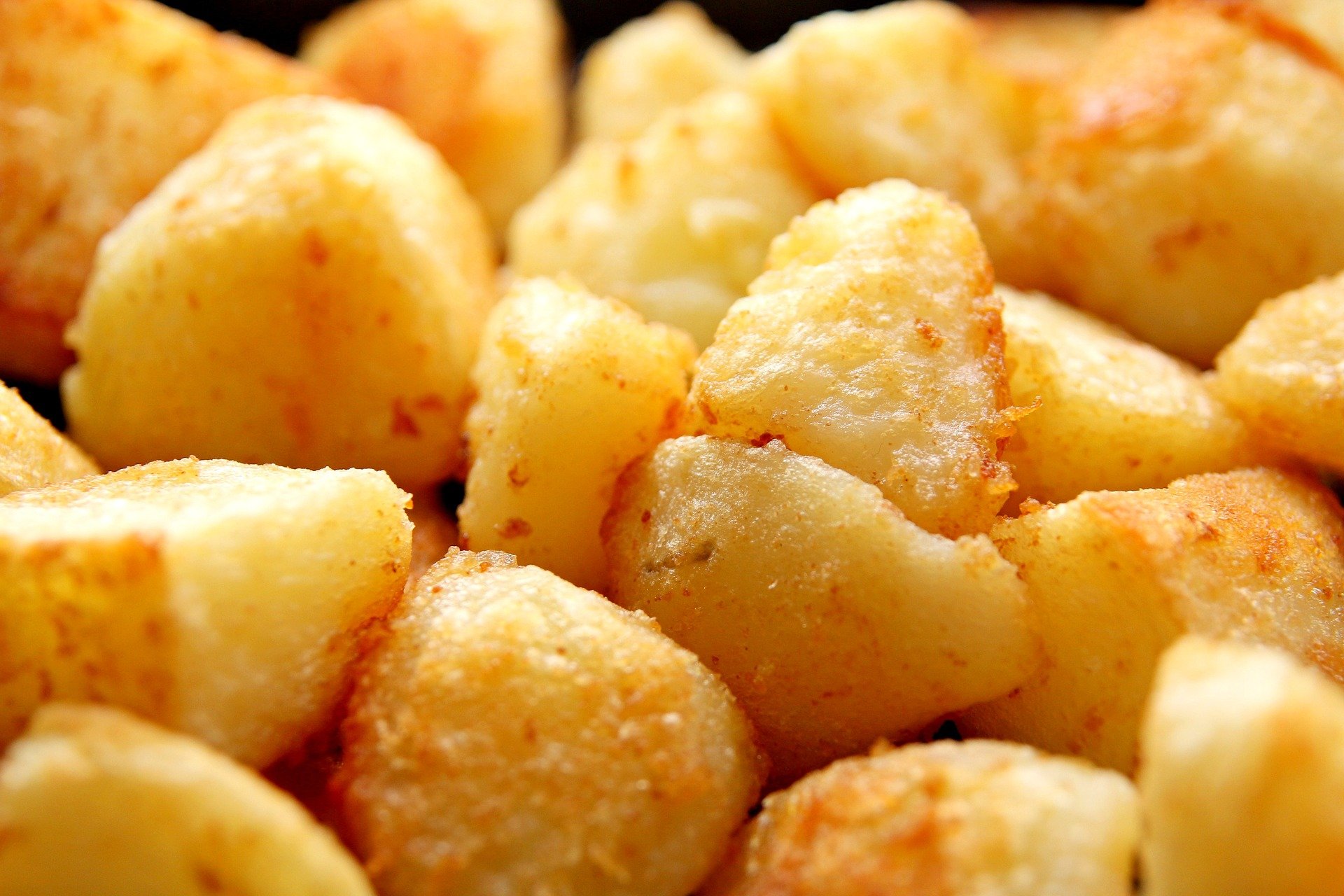 Ingredients
700g King Edwards, peeled and quartered
2 tbsp oil (sunflower, vegetable, rapeseed)
Method
Preheat the oven to 200°C, 180°C Fan, Gas 6.
Put the oil or fat into a large roasting tin with salt and pepper to taste, and place in the oven for ten minutes.
Add the potatoes to cold water and bring to the boil. Do not leave the potatoes in the water for more than ten minutes in total.
Drain the potatoes well, shaking the strainer to rough up the edges.
Carefully pour some hot oil into those potatoes making sure they are well coated.
Now, tip them into the roasting tin, spreading them out evenly.
Roast in the oven for approximately 45 minutes, turning only twice. Serve immediately.
Subscribe to Platinum today and get every issue delivered to your door. Or find your local stockist, here.