The foamy coffee trend has dominated our social media feeds, but we think this new take on the Dalgona will be the next big thing.
Missing your take-away coffee? Then this influencer trend is for you. The smooth and luxurious Korean coffee recipe, which consists of a milk base with a helping of heavenly whipped coffee on top, has been trending in the drinks scene for both its ease to make, and its Instagrammable-ability. What's more, various #dalgona hashtags now equate to almost half a million hits on Instagram, as more and more of us try our hands at innovative new recipes in the home. Forget sourdough — this is the lockdown recipe to try.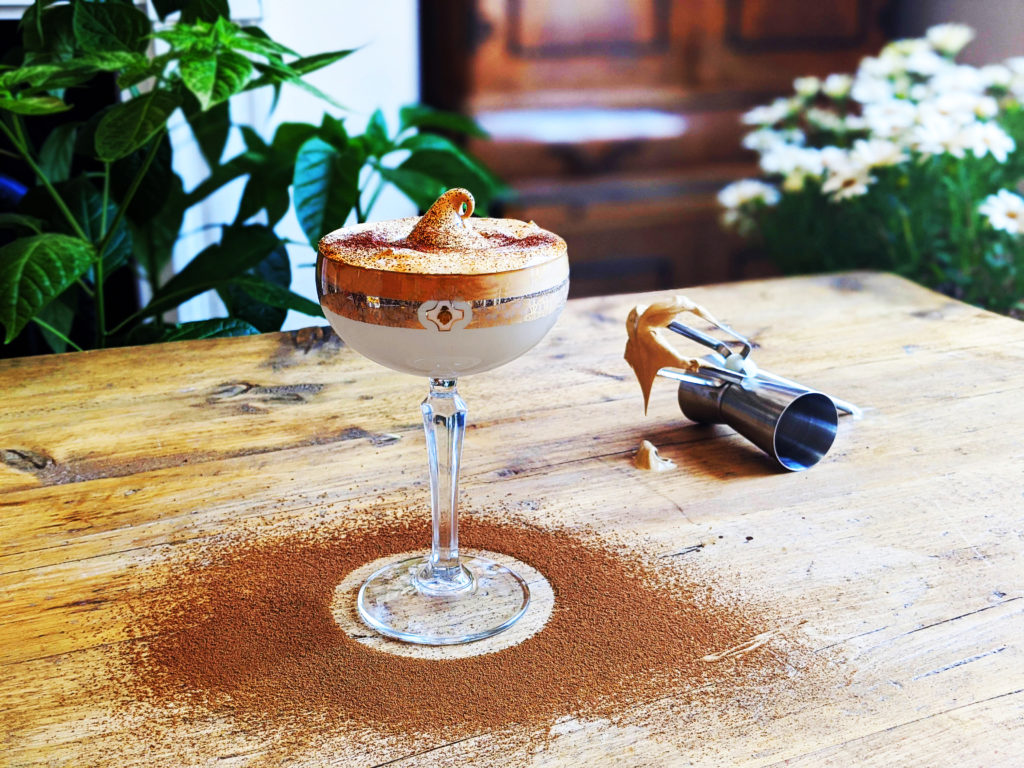 Whilst the original drink is delicious, cocktail and spirit specialist Lucy Morton has created a cocktail to rival the classic expresso martini. The Courvisier Dalgona Martini is the cocktail for quarantine — made with a few simple ingredients, you'll be feeling energised and indulged in minutes. Best served whilst on the sofa, listening to your favourite music or chatting to friends on a Zoom call.
Ingredients:
two tbsp Instant Coffee
2 tbsp Caster Sugar
2 tbsp Hot Water
50ml Milk
50ml Courvoisier VSOP
25ml Vanilla/Caramel/Butterscotch syrup OR 12.5 ml Vanilla essence and 12.5ml sugar syrup
Ice
Electric or hand whisk
Cocktail shaker or protein shaker
Method:
Whisk the coffee, sugar and water together until light brown and peaks form when removing whisk.
In cocktail shaker, add the 25ml vanilla/caramel/butterscotch syrup OR 12.5ml Vanilla essence and 12.5ml sugar syrup together with the milk and Courvoisier VSOP.
Shake with ice, strain into chilled martini glass.
Spoon over Dalgona mixture and top with coffee or chocolate.
Courvoisier is available to purchase from Tesco and Waitrose. You can find more delicious recipes to try at Platinum.