These exquisite cocktails are modern twists on Christmas classics. Created by luxury mixer brand, The London Essence Company.
Featuring familiar and favourite Christmas classics such as mulled wine, orange, ginger and fizz, each serve has a modern and on-trend twist in the form of a spirit, garnish, or flavour. They are sure to add a touch of elegance to Christmas celebrations with loved ones; however those celebrations may look this year.
All recipes are a simple build-and-stir mixture — no need for strainers and shakers.
Mistletoe Mule
A contemporary way to enjoy the flavours of mulled wine and spices.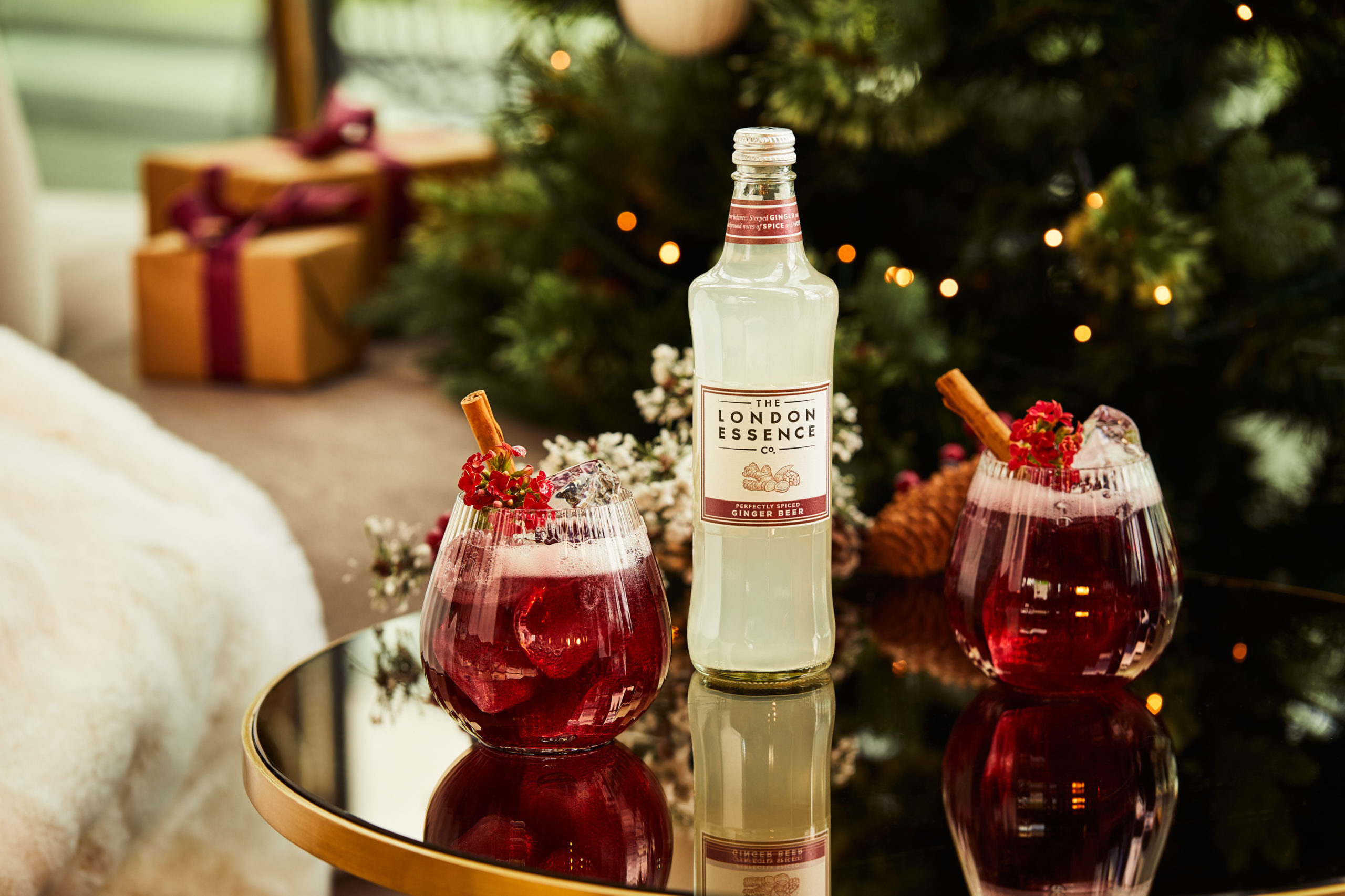 Ingredients
25ml of your favourite spiced rum
50ml mulled wine
Top with London Essence Ginger Beer
Fill a rock glass with plenty of ice.
Pour all ingredients over the top and stir with spoon.
Garnish with a cinnamon stick and dried orange.
Frosted Shandy
An elegant take on the classic beer and lemonade shandy.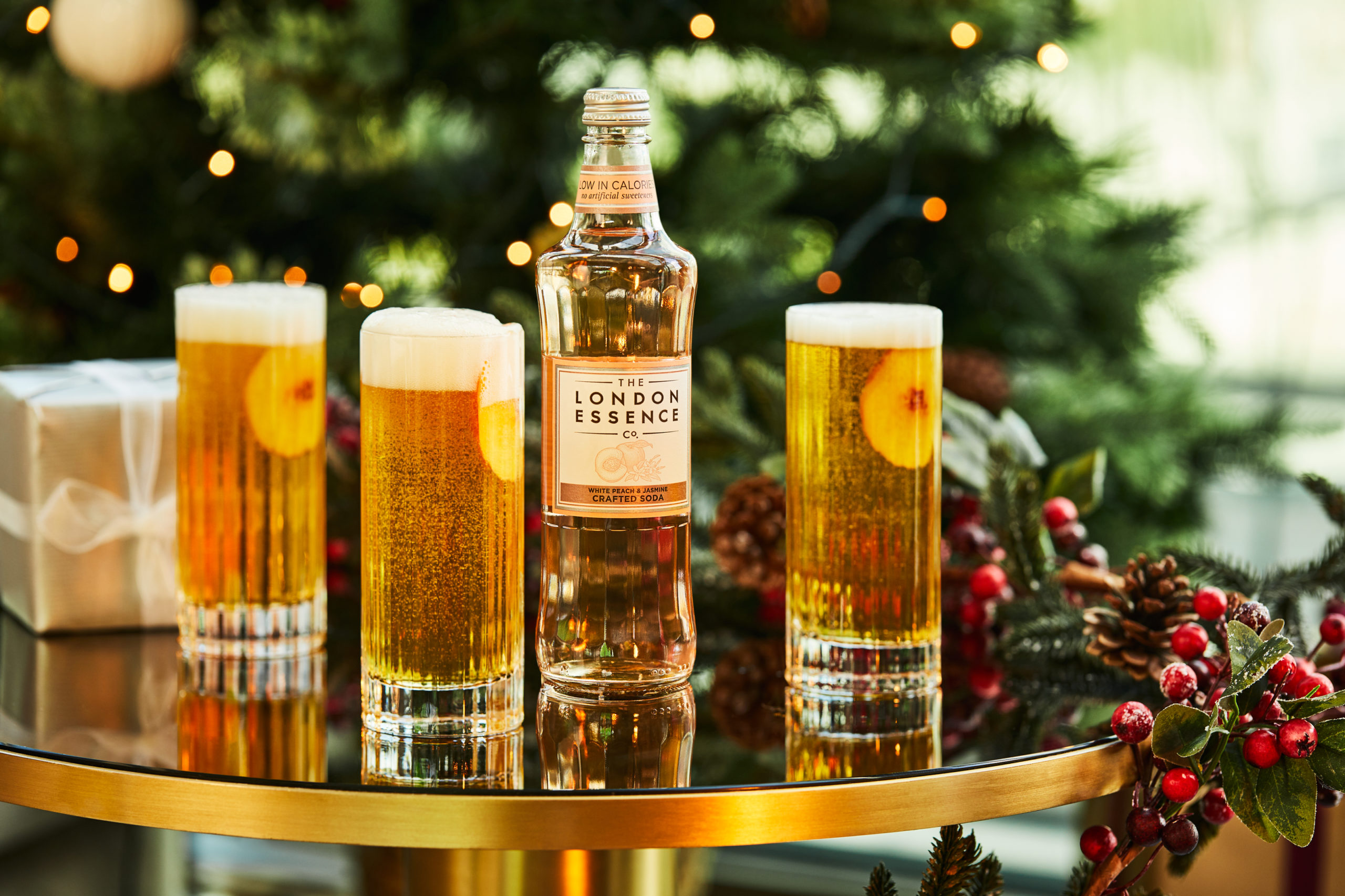 Ingredients
2/3 of your favourite Lager
1/3 of London Essence Peach & Jasmine soda
Pour all ingredients into a chilled highball glass and stir well.
Garnish with a thin slice of fresh peach.
Christmas Spritz
A modern way to enjoy Christmas day fizz with a citrus-inspired upgrade.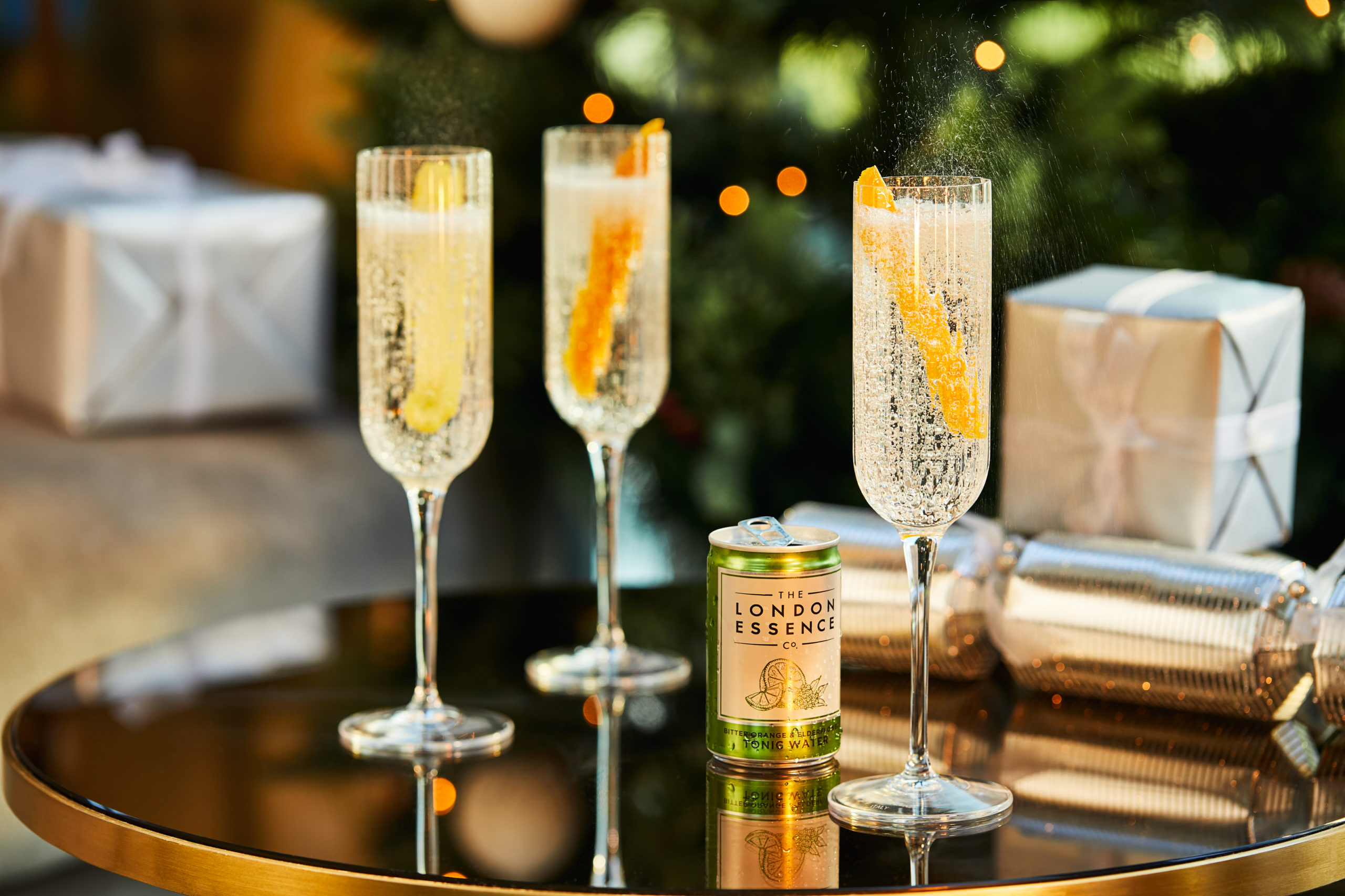 Ingredients
25ml Homemade orange vodka
75ml Prosecco
75ml London Essence Bitter Orange & Elderflower
Pour vodka into a chilled flute glass first, then your elderflower fizz.
Drizzle prosecco in last — tip the glass and pour onto its inside to avoid froth.
Garnish with citrus zest.
For an added treat, you can save the flesh of the oranges and use it in your favourite festive dessert or Christmas pudding.
Chilled G & Tea
A refreshing gin and tonic with an aromatic, festive twist.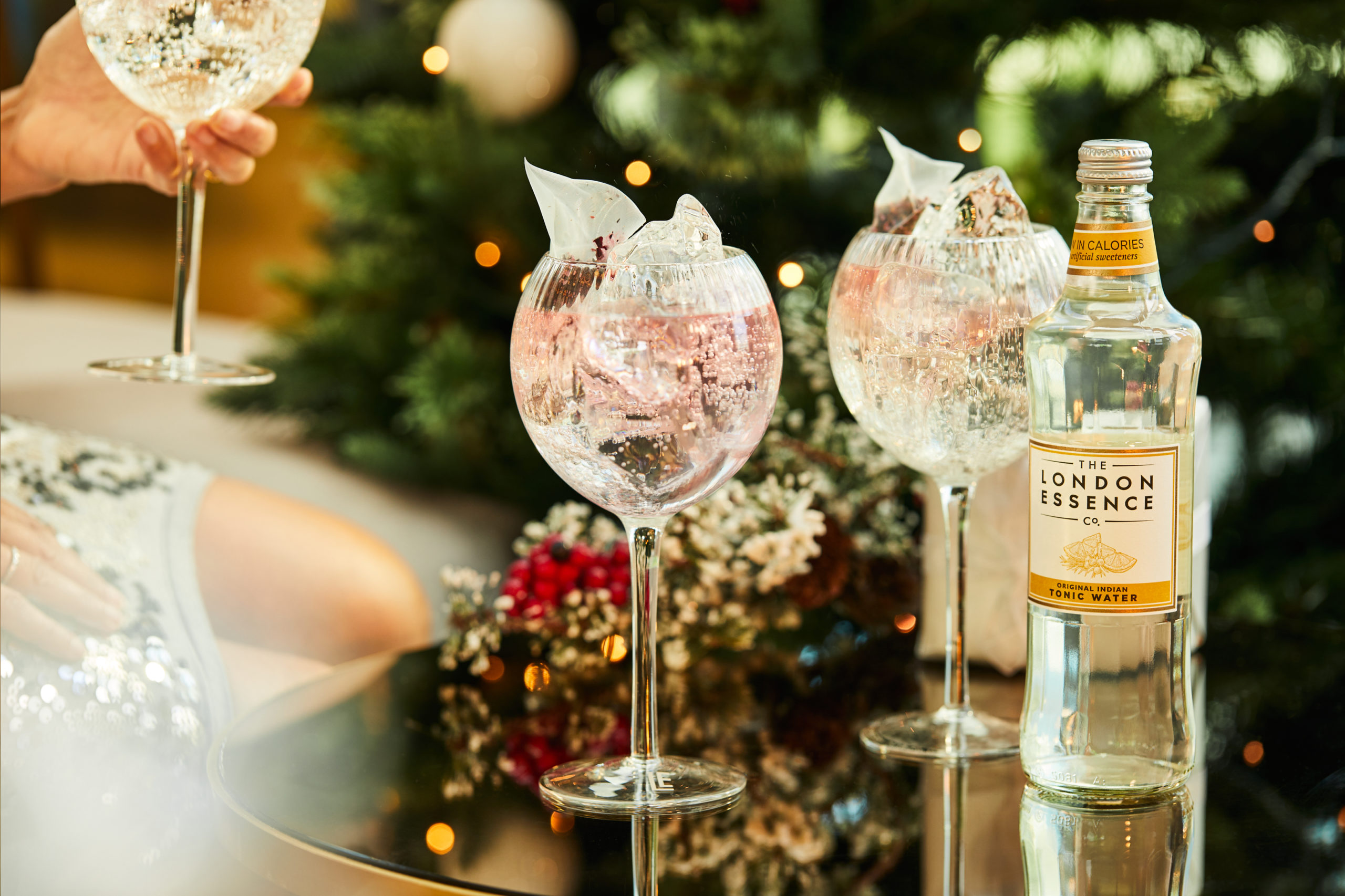 Ingredients
25ml of your favourite gin
5ml tangerine syrup
London Essence Indian tonic
Pop a bag of your favourite tea (best with chamomile, jasmine or green) into a chilled balloon glass.
Pour the gin and tangerine syrup and mix.
Top with Indian tonic and stir well.
Garnish with your selected tea bag — leave in the drink while drinking for added flavour.
Subscribe to Platinum today and get every issue delivered to your door. Or find your local stockist, here. Head to our food and drinks archive for more cocktails and recipes.