Tangy, sweet and delicious, these Grey Goose cocktails are best enjoyed al fresco.
Bloody Mary
A beloved Brunch classic at Grey Goose, that is part spicy and part savoury.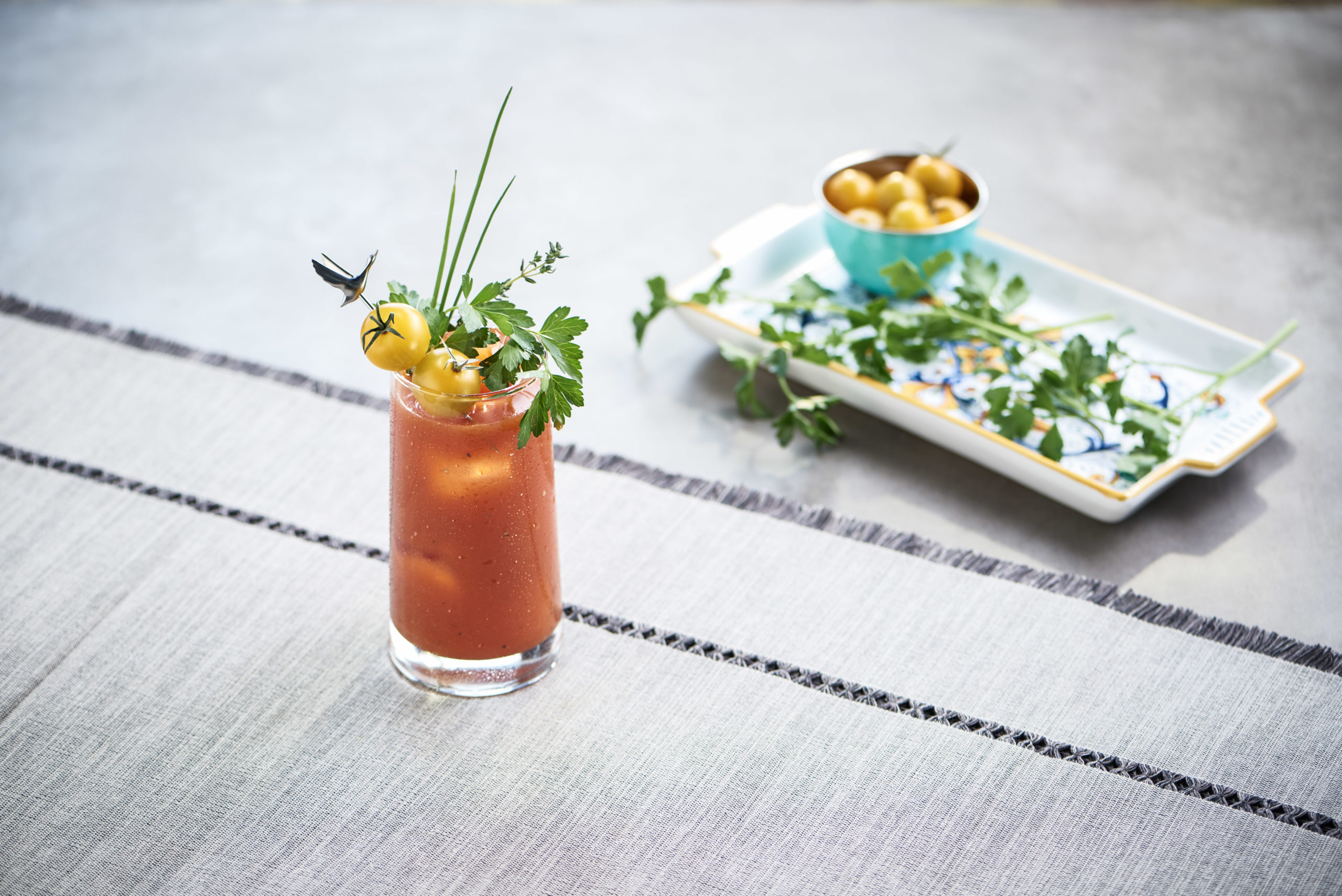 Ingredients
50ml GREY GOOSE® vodka
100ml p
Pinch of Fleur de Sel, for garnish
Build ingredients in a Boston glass.
Top with cubed ice.
Roll the cocktail by pouring it back and forth between Boston glass and tin.
Strain into a highball glass and garnish with fresh cut celery, ground pepper and sprigs of aromatic herbs.
---
Salty Dog
A fresh classic perfect for a sunny day. The sharp grapefruit and salted glass are a guaranteed al-fresco favourite.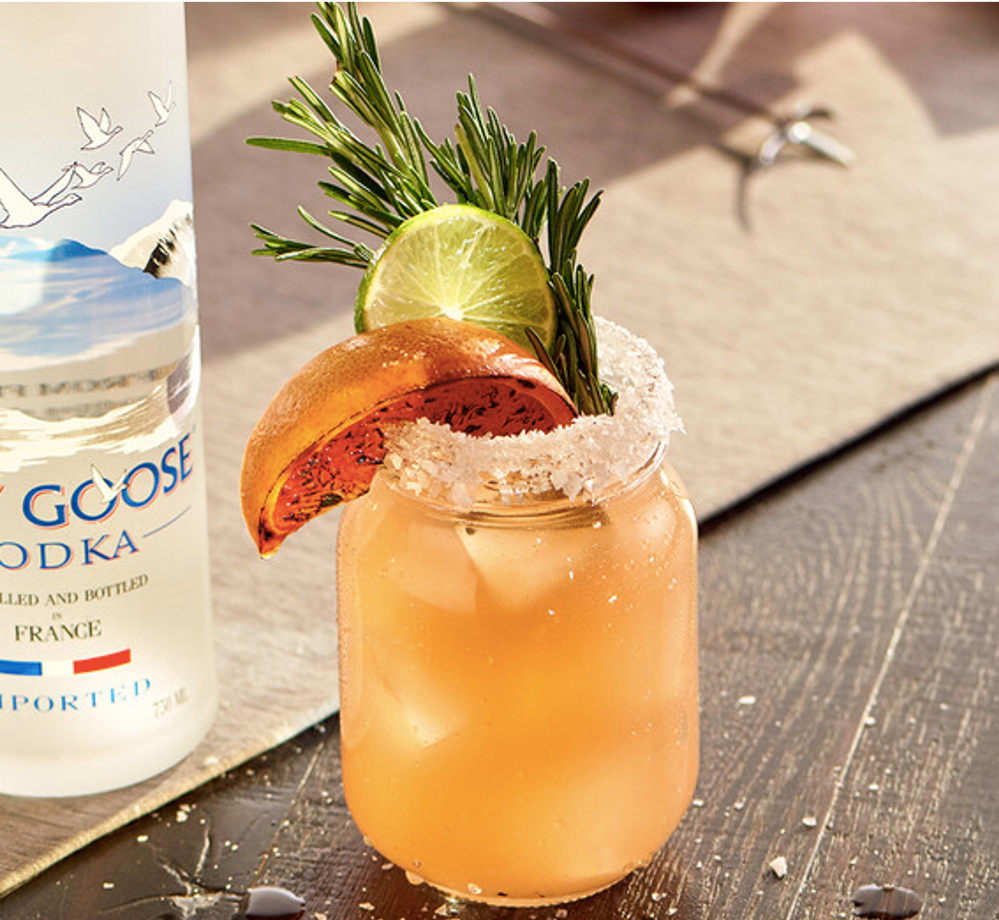 Ingredients
20 ml GREY GOOSE® vodka
40 ml fresh grapefruit juice
¼ lime, for garnish
Combine the spirit and juice in a cocktail mixer.
Shake and pour over ice in a salted-rim Collins glass.
Garnish with a lime quarter.
---
La Poire
A deliciously balanced twist on the martini with subtly sweep and crisp flavours.
Ingredients
50 ml GREY GOOSE® La Poire
25ml vanilla liqueur (pref. Cuarenta Y Tres/licor 43)
25ml lemon juice
20ml sugar syrup
Pear slice, for garnish
Put all ingredients into a cocktail shaker filled with ice.
Shake well until the outside of the shaker is frosted and beaded with sweat.
Strain into a chilled martini glass and garnish with a pear slice.
---
Summer Squeeze
The perfect balance of juicy blood oranges and smooth Grey Goose vodka, the ultimate refreshing Spritz.
Ingredients
30ml GREY GOOSE® vodka
1 wedge of blood orange, squeezed
35ml soda water
Fill glass two thirds-full with ice, pour ingredients over and stir.
Garnish with fresh blood orange wedge and fresh cherries for a burst of colour.
---
Le Grand Fizz a La

A bittersweet spritz packed full of zesty citrus notes.
Ingredients
30ml GREY GOOSE® vodka
15ml peach liqueur
15ml fresh grapefruit juice
60ml premium tonic water
For garnish
Thyme
Grapefruit Wedge
Combine all ingredients except the tonic water over cubed ice in a large wine glass.
Stir and top with tonic.
Garnish with grapefruit wedge and sprig of thyme for added flavour.
Lavender Pressé

A garden cocktail that captures the essence of summer, crafted with GREY GOOSE®, freshly squeezed lemon juice and soda water.  
Ingredients
30ml GREY GOOSE® Le Citron vodka
15ml freshly squeezed lemon juice
1 tsp fine granulated white sugar
70ml soda water
Fill glass 2/3 full with ice, pour ingredients over and stir.
Garnish with fresh lavender and a wedge of fresh lemon.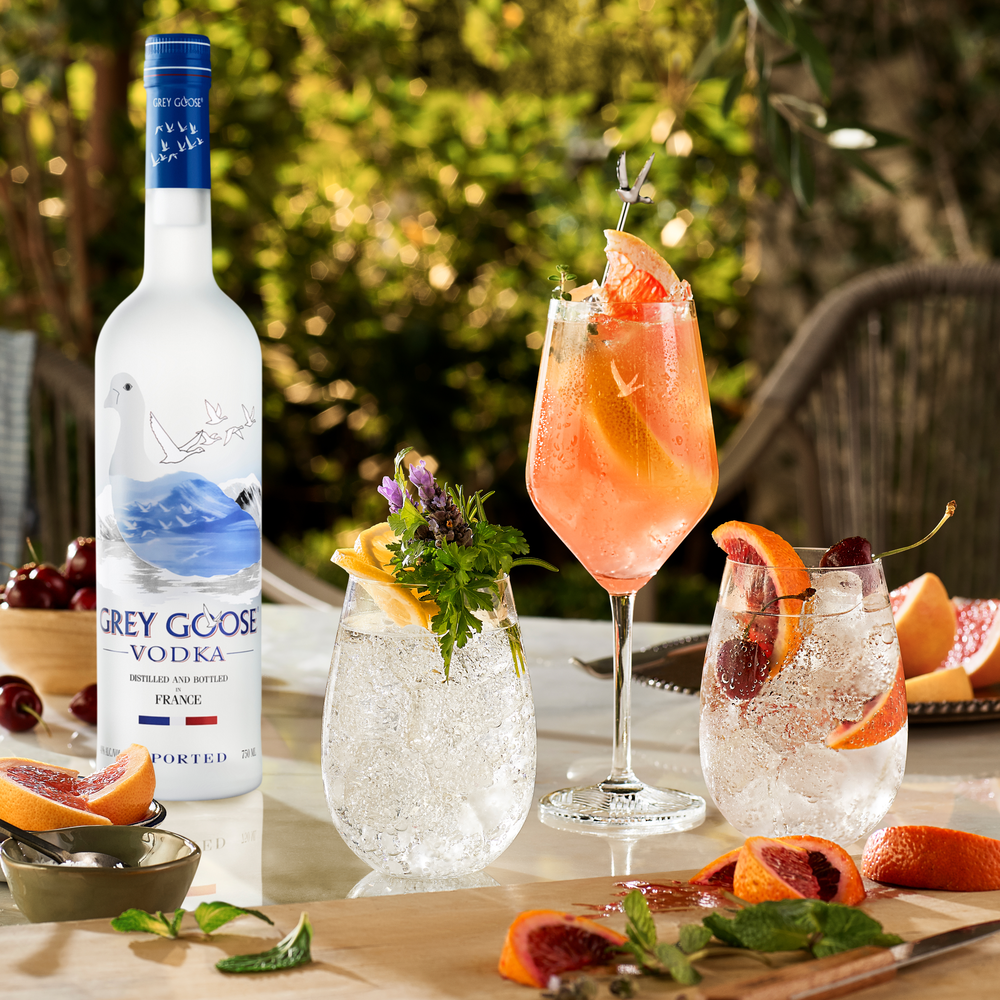 Subscribe to Platinum today and get every issue delivered to your door. Or find your local stockist, here. Head to our food and drinks archive for more bakes, cocktails and other recipes like our coffee-glazed doughnuts.