It's National Chocolate Cupcake Day today. As if you needed more excuses to indulge this weekend. Enjoy a few vegan cupcake recipes on us.
These beautiful guides are from The Vegan Society, BBC Food and Crowded Kitchen.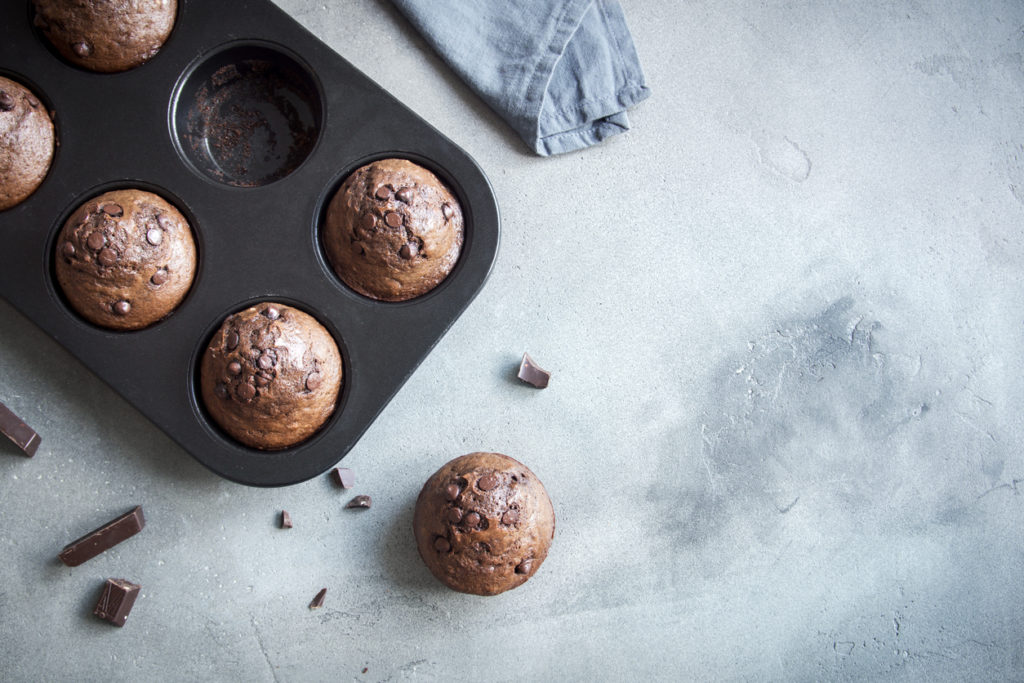 1. The Vegan Society's basic choccy cupcake
Ingredients
8 fl oz (230ml) soya milk
1 tsp vinegar
5 oz (140g) caster sugar
3 fl oz (90ml) vegetable oil
1 1/2 tsp vanilla extract
4 oz (125g) plain flour
1 1/2 oz (45g) cocoa powder
3/4 tsp bicarbonate of soda
1/2 tsp baking powder
1/4 tsp salt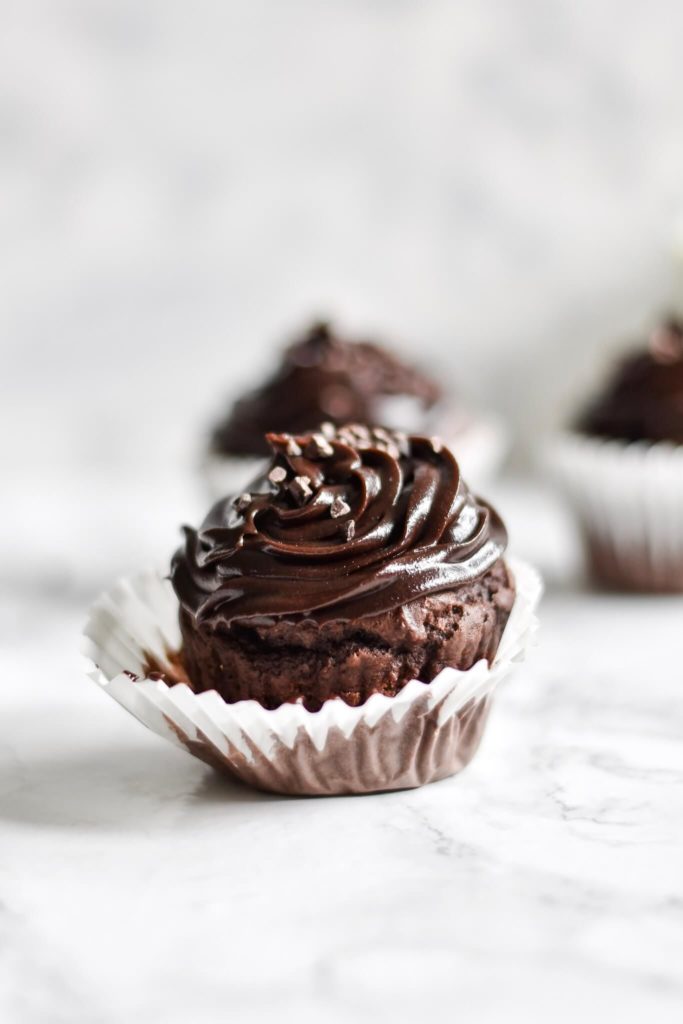 Method
Preheat oven to 350F/175C/gas mark 4 and line muffin pan with paper or foil liners.
Whisk together soya milk and vinegar in a large bowl and set aside for a few minutes to curdle. Add sugar, oil and vanilla extract and beat until foamy.
In a separate bowl sift together flour, cocoa powder, bicarbonate of soda, baking powder and salt. Add in two batches to wet ingredients and beat until no large lumps remain (a few tiny lumps are okay).
Pour into liners, filling three quarters of the way. Bake 18 to 20 minutes until a toothpick inserted into the centre comes out clean.
Transfer to cooling rack. Eat while still warm or allow to cool completely and ice with chocolate 'buttercream'.
---
2. Crowded Kitchen Classic Chocolate
Ingredients
5 tbsp

 vegan butter, softened

1/2 cup

 unsweetened applesauce

1/2 cup

 + 

2 tbsp

 cane sugar

1/4 cup

 maple syrup

1

  1/2 tbsp vanilla extract

1 1/4 cup

s almond milk

1 1/2 cup

s + 

2 tbsp

 gluten free all purpose flour blend*

1/2 cup

 almond flour

1/2 cup

 oat flour

1/4 cup

 unsweetened cocoa powder

2 tbsp

 beetroot powder

1 1/2 tsp

 baking powder

1 tsp

 baking soda

1 tsp

 xanthan gum

1 tsp

 kosher salt

1/3 cup

 melted vegan chocolate chips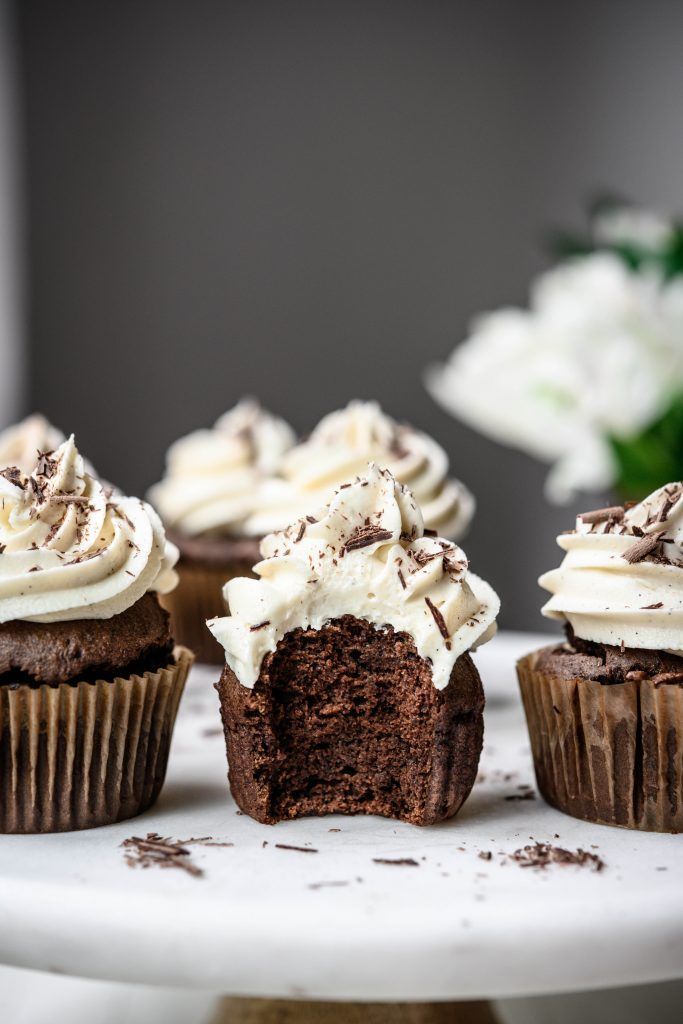 Method
Vegan Vanilla Buttercream Frosting
1 cup

 vegan butter, softened

3 cup

s powdered sugar

2 tsp

 vanilla bean paste (or vanilla extract)

2 tsp

 almond milk or dairy free creamer
Pinch of salt
Cupcakes
Preheat oven to 335 F. Line a muffin/cupcake tin with liners.
In a stand mixer or a mixing bowl + hand mixer, cream together butter and sugar until well incorporated.
Add in applesauce, maple syrup, and vanilla and continue mixing at a medium-low speed.
In a separate bowl, whisk together dry ingredients.
Slowly incorporate about half of the dry mixture into the wet, then slowly stream in almond milk.
Add remaining dry ingredients and melted chocolate. Beat until smooth and creamy.
Let batter sit for 20 minutes, and then use a cookie scoop to evenly portion batter into cupcake liners.
Bake for 26-28 minutes. Let cool completely before frosting.
Frosting
Make sure butter is completely softened. If you need to do this quickly, microwave in 7 second intervals until soft, but not melted.
Cream butter in stand mixer or in a mixing bowl with hand mixer.
When light and fluffy, slowly incorporate powdered sugar (about 1/2 cup at a time).
When fully incorporated, add remaining ingredients and continue mixing until light and fluffy.
To frost cupcakes, use a piping bag or simply use a knife or spatula.
Optional: sprinkle frosting with chocolate shavings.
---
3. BBC Food's finest chocolate cups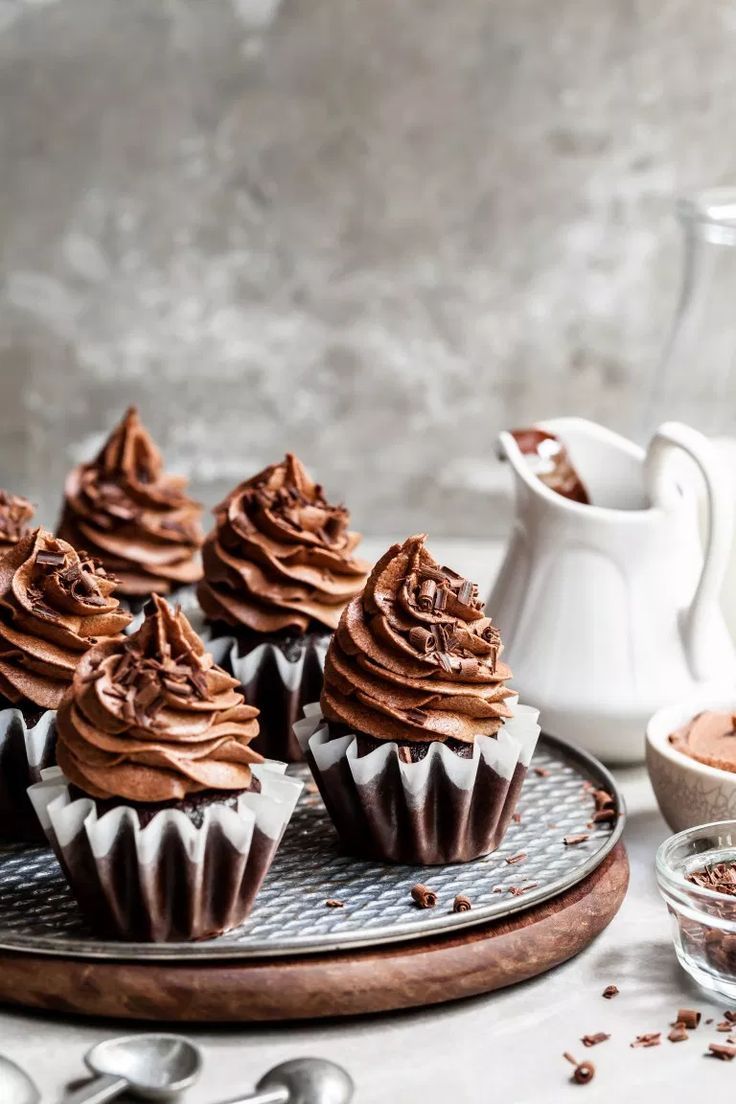 Method
Preheat the oven to 180C/160C Fan/Gas 4. Line two 12-hole cupcake tins with 20 paper cupcake cases.

Whisk together the soya milk and cider vinegar in a jug. Set aside.

Cream the sugar and margarine in a large bowl with a hand -held whisk until soft and smooth. Set aside.

Sift the flour, bicarbonate of soda and cocoa powder into a bowl. Mix in the coffee granules and salt, ensuring there are no lumps.

Tip the dry ingredients into the sugar and margarine and pour in the soya milk mixture. Stir together with a wooden spoon, using a figure of eight motion. The mixture will seem dry at first, but will loosen quickly.

Spoon the batter into the cases using a dessert spoon. Be careful not to over-fill.

Bake in the centre of the oven for 25 minutes, or until the cakes spring back to the touch. Leave to cool completely in the tins before decorating.

To make the icing, sift the cocoa and sugar into a food processor and add the shortening. Blend the mixture and gradually pour in the soya milk until your icing is the desired consistency.

To decorate the cupcakes, you can either dollop on some icing and swirl it with a knife, or use a piping bag. See the tips section for other ways to decorate.
---
For fresh takes on classic recipes and superfood guides, see our food and drink section. Want more? Subscribe to Platinum magazine here, and have every issue delivered to your door.