These nutritionist-approved mocktails are filled with immune-boosting and gut-strengthening ingredients to keep your digestive system in top form this winter.
Add flair to your mocktails with live-cultured juices and fresh fruit. The kombucha trend of 2019 made the antioxidant-filled beverage a staple in many people's diets — an easy way to bring the right acids to your gut flora to help prevent sickness and an irritable bowel.
According to nutritionist and Remedy Kombucha ambassador Jacqueline Alwill, "Keeping your gut health in check will help you bounce back when illness strikes. If ever there was a time to focus on your health, this is it. It may be tricky, but refined sugar and alcohol are the worst things you can feed your gut microbiome right now."
These three special mocktail recipes are not only delicious, but can help to boost your immunity and aid digestion, too.
The Ginger Quarantini
SERVES TWO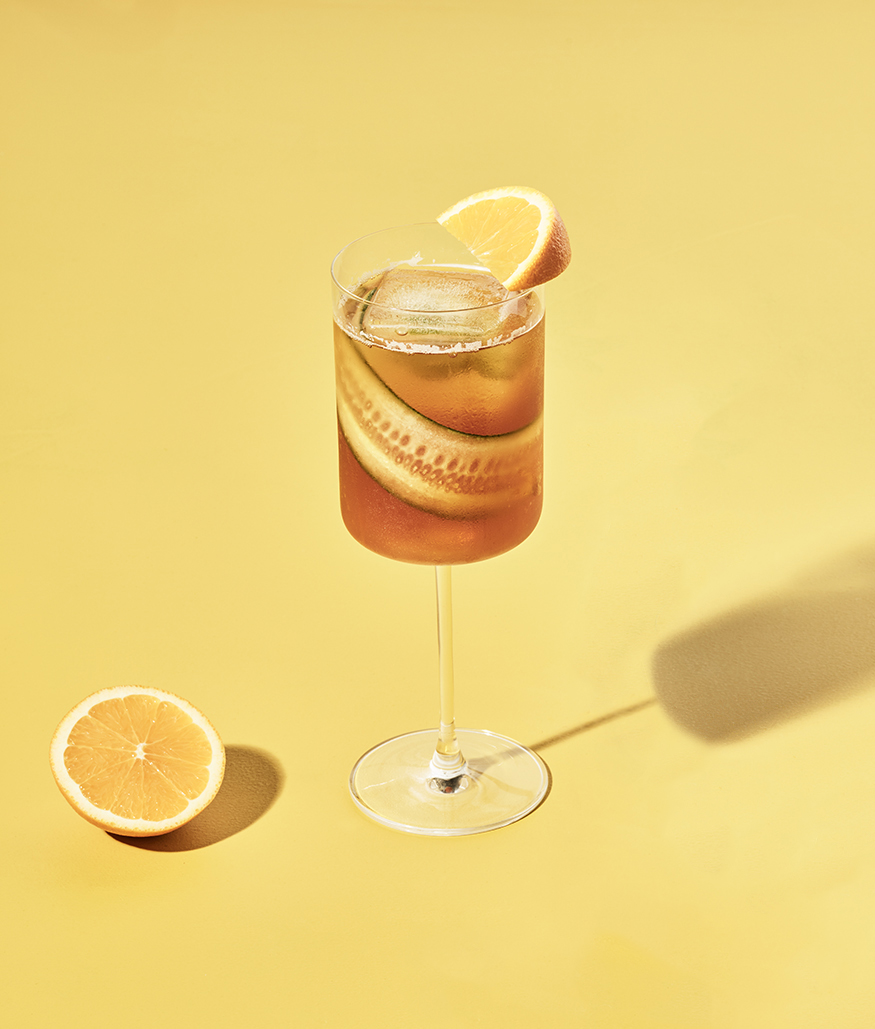 "Lemon and ginger help soothe your stomach with anti-nausea, anti-inflammatory and anti-fungal properties," says Jacqueline. "Ginger especially has anti-microbial properties that can help fight infection."
Ingredients
1 bottle of ginger and lemon flavour Remedy Kombucha
¼ orange juice
1 cucumber
Grated ginger
One orange
1 glass filled with ice
Method
Put two glasses in the fridge and leave for ten minutes.
Pour liquids into a jug and stir well.
Grate in two pinches of fresh ginger.
Grate the zest of one lemon.
Squeeze the quarter orange into your jug.
Take glasses out of the fridge and leave until a layer of condensation forms.
Thinly slice along the length of the cucumber.
Carefully place the thin cucumber slice inside your glass and hold until it sticks.
Mix your jug of ingredients for a final time and pour into your glasses.
You can add a little lemon twist and a sprinkle of ginger to decorate.
---
Raspberry Lemonade
SERVES TWO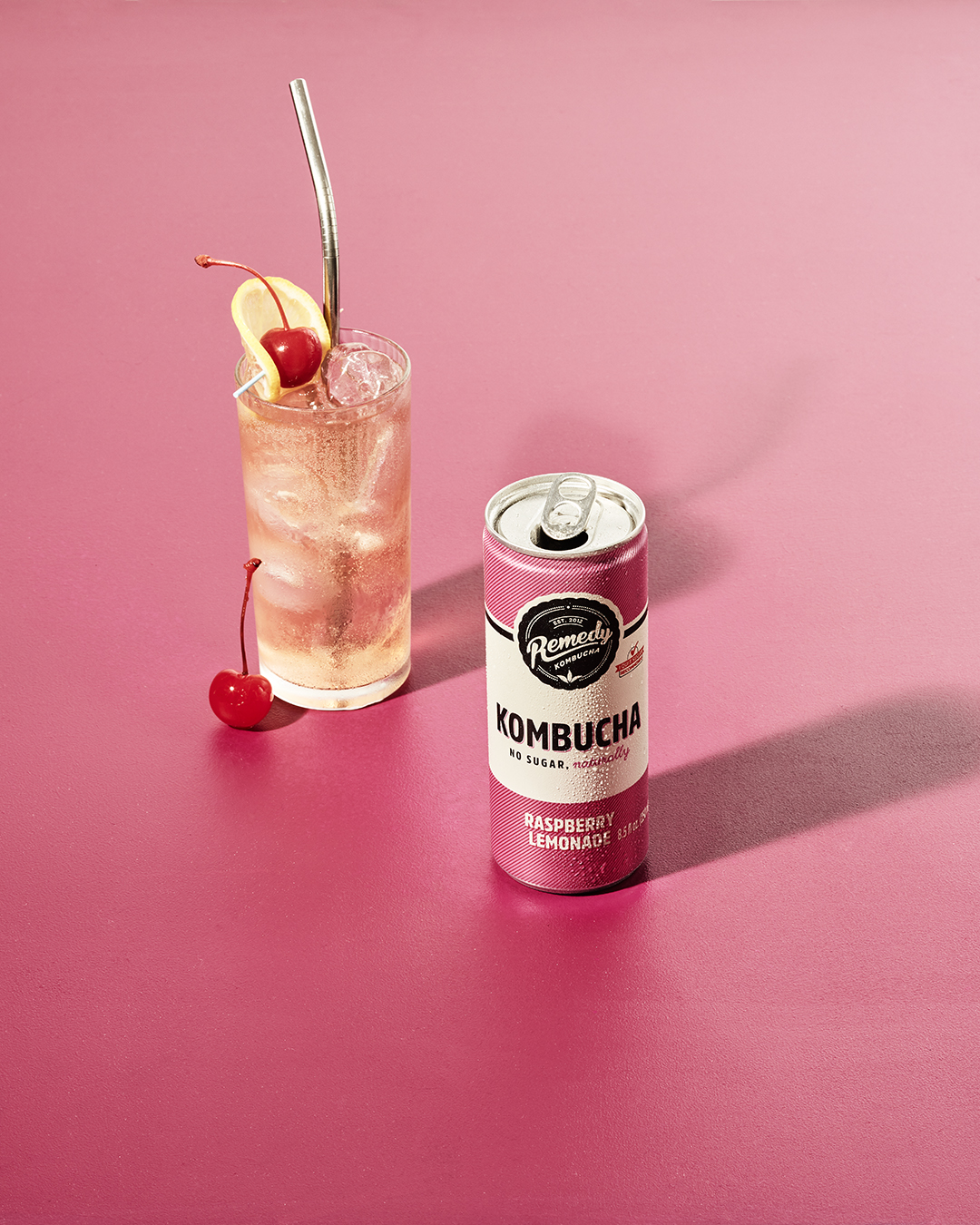 Jacqueline advises, "Load up on tea polyphenols, organic acids and live cultures by drinking kombucha. It's a great alternative for when you're craving something fizzy throughout the day."
Ingredients
1 bottle or can of Remedy raspberry lemonade
1 lemon
1 lime
3 mint leaves
2 tumbler glasses filled with ice
Method
Cut one slice of lemon approx. one centimetre thick and set aside.
Squeeze the rest of the lemon into your tumbler glasses, using a strainer to catch pips. If you don't have one, squeeze over a fork.
Into your glass, pour raspberry lemonade over ice.
Add a squeeze of fresh lime and mix well.
Put lemon slice on the rim of glasses.
Put mint in the palm of your hand and clap your other hand over the top to activate taste of the leaves.
Stick into the top of the ice for a tree-like effect and serve.
---
Vitamin C Tropical Booster
SERVES TWO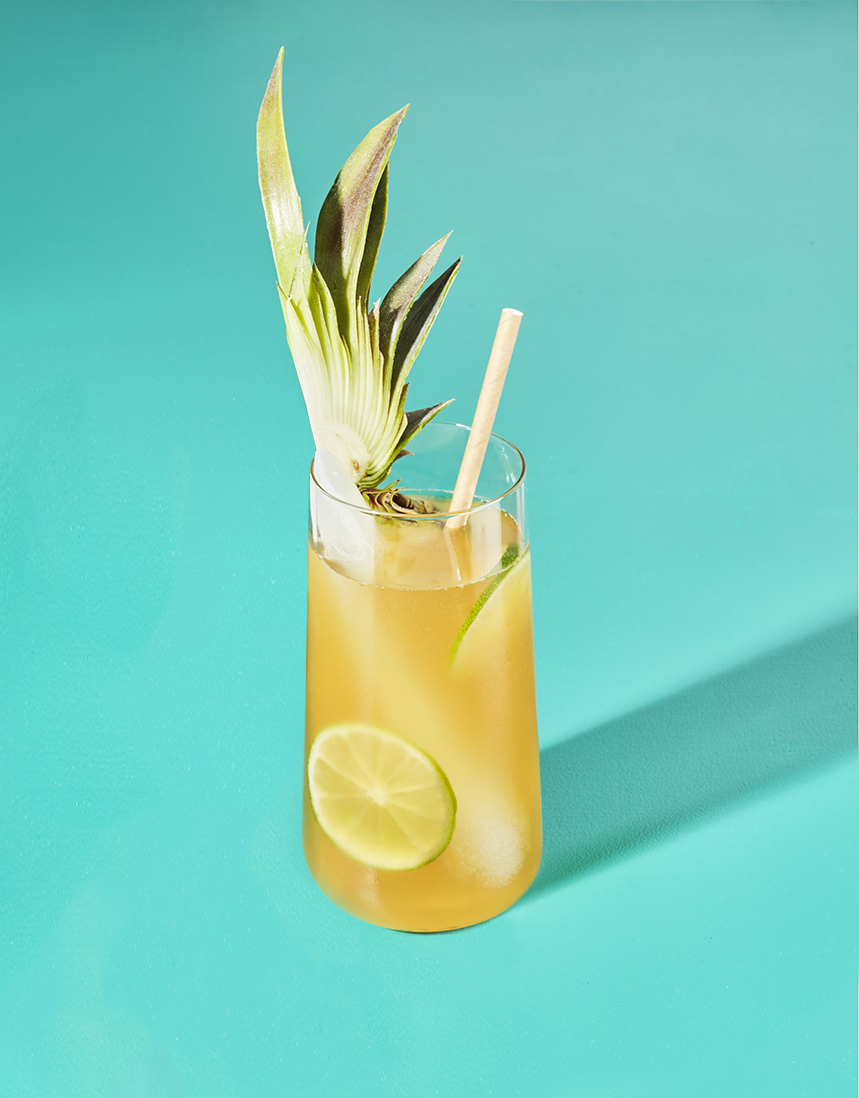 "Reinvent your morning orange juice by giving it an apple cider vinegar booster," says Jacqueline.
Ingredients
1 bottle of tropical Remedy Switchel
2 oranges, freshly juiced
½ lemon, freshly juiced
1 lime
1 pineapple slice
2 glasses filled with ice
Two shots of aloe vera juice
Place ice into two tumblers and add in some freshly diced lime. This is a good source of magnesium and can help fight
Add in the Switchel and fresh orange, lemon and lime juices.
For some extra flavour, add two shots aloe vera juice.
Finish with a slice of pineapple.
---
Apple Kombucha Mojito
SERVES ONE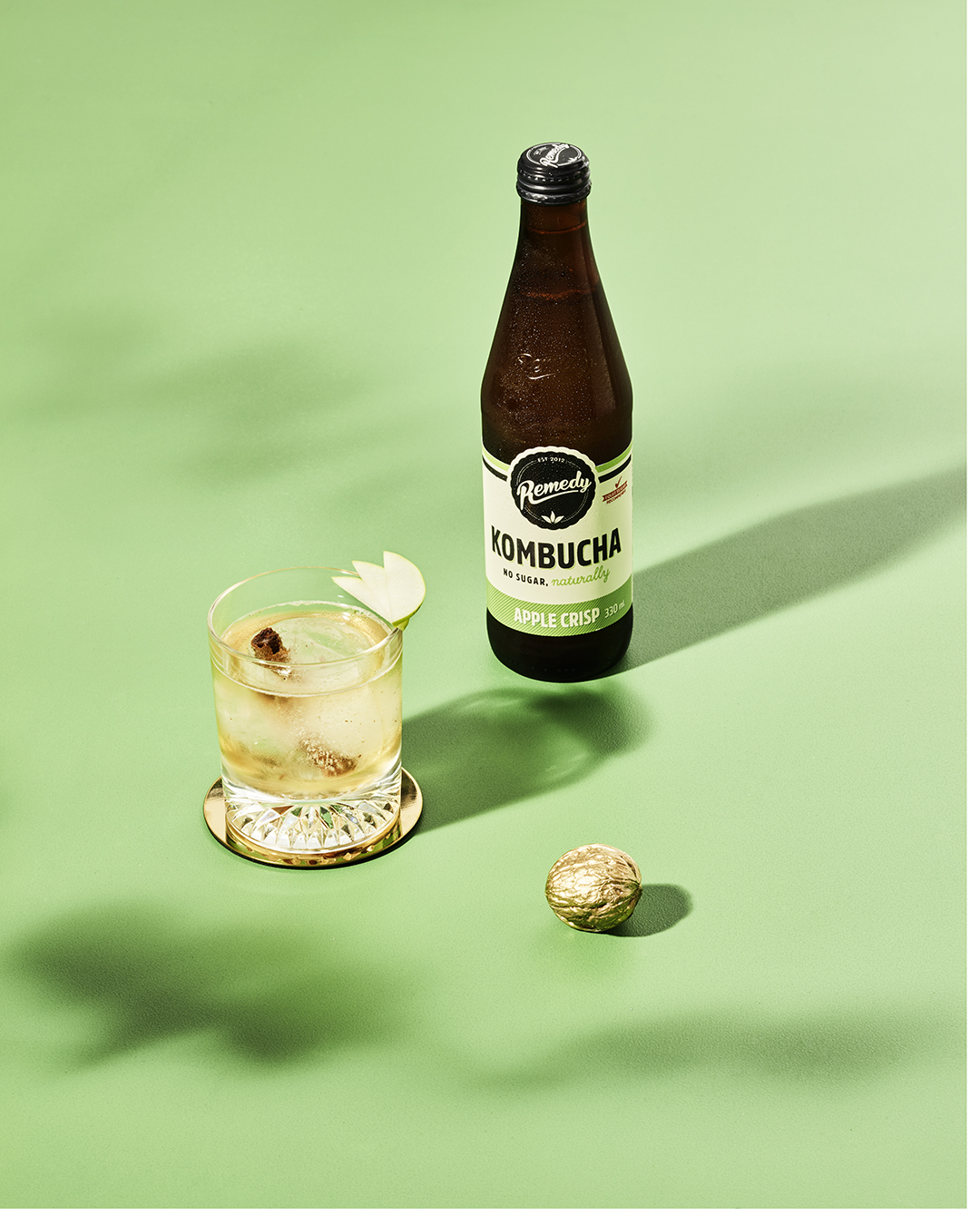 To summarise, Jacqueline says, "The benefits of kombucha essentially come down to three key components: organic acids, live cultures and antioxidants. Together they offer a powerhouse of benefits to improve our overall gut health and wellbeing."
Ingredients
1 cup of Remedy kombucha "Apple Crisp" flavour
½ lemon
1 lime
Ice to serve
3 fresh mint leaves to garnish
Method
Fill a glass or jar with ice.
Squeeze lemon and lime over the ice.
Pour kombucha over the top.
Stir with long spoon and garnish with mint leaves.
Subscribe to Platinum today and get every issue delivered to your door. Or find your local stockist, here.