The pumpkin spiced latte — a well-known favourite for coffee lovers all over the world. Here's how to make the fabulous drink without the need for seeding, chopping and blending a real pumpkin.
With many of us continuing to work from home during the cooler months, consider making this winter treat in the comfort of your own kitchen.
A hot pumpkin spice latte might seem like a complex drink, but you only need a few secret ingredients to make one that looks and tastes like the real deal.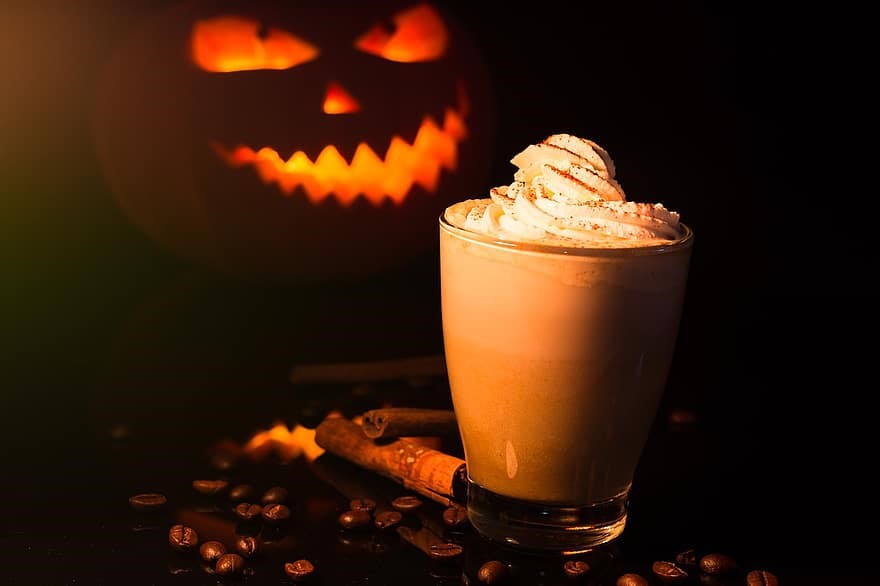 Recipe courtesy of Coffee-Direct.co.uk.
Ingredients
750ml whole milk, hot but not boiling
4 tsp caster sugar
½ tsp vanilla extract
1 tsp ground cinnamon
½ tsp ground nutmeg
½ tsp ground ginger
½ tsp allspice
180ml freshly brewed strong coffee
Whipped cream to preference
Method
SERVES 3
First, create a pumpkin spice mix by combining the cinnamon, nutmeg, ginger and allspice in a small bowl. Stir until thoroughly mixed.
Add the hot milk, caster sugar, vanilla extract and half of the pumpkin spice to a blender and mix until frothy.
Divide the liquid between three coffee mugs, leaving enough space to add a good amount of whipped cream later.
Add 60ml of freshly brewed, strong coffee to the mugs.
Add that last indulgent layer of whipped cream and finish with a sprinkling of the remaining pumpkin spice mix. Enjoy!
This piece was brought to you exclusively by the experts at coffeedirect.co.uk
Find all of our flavour-packed recipes in the Platinum food & drink pages. From delicious desserts and savoury meals, to kids' treats and unique bakes — we have it all.