Everything you need to know about the Costa Christmas menu for 2021 — including the delightful festive drinks.
It's that time of year again — the festive  menus are being released for your caffeinated needs.
Costa has revealed their 2021 menu, including four new seasonal drinks, and they sound delicious and decadent.
The drinks include two new drinks of their iconic Quality Street range — A Toffee Penny Latte and The Purple One Latte, based on the favourite chocolate treats.
And flavoured chocolate lovers can rejoice, as the coffee brand announced a new hot chocolate to their line up — the After Eight Hot Chocolate, to accompany the brand's favourite Terry's Chocolate Orange Hot Chocolate.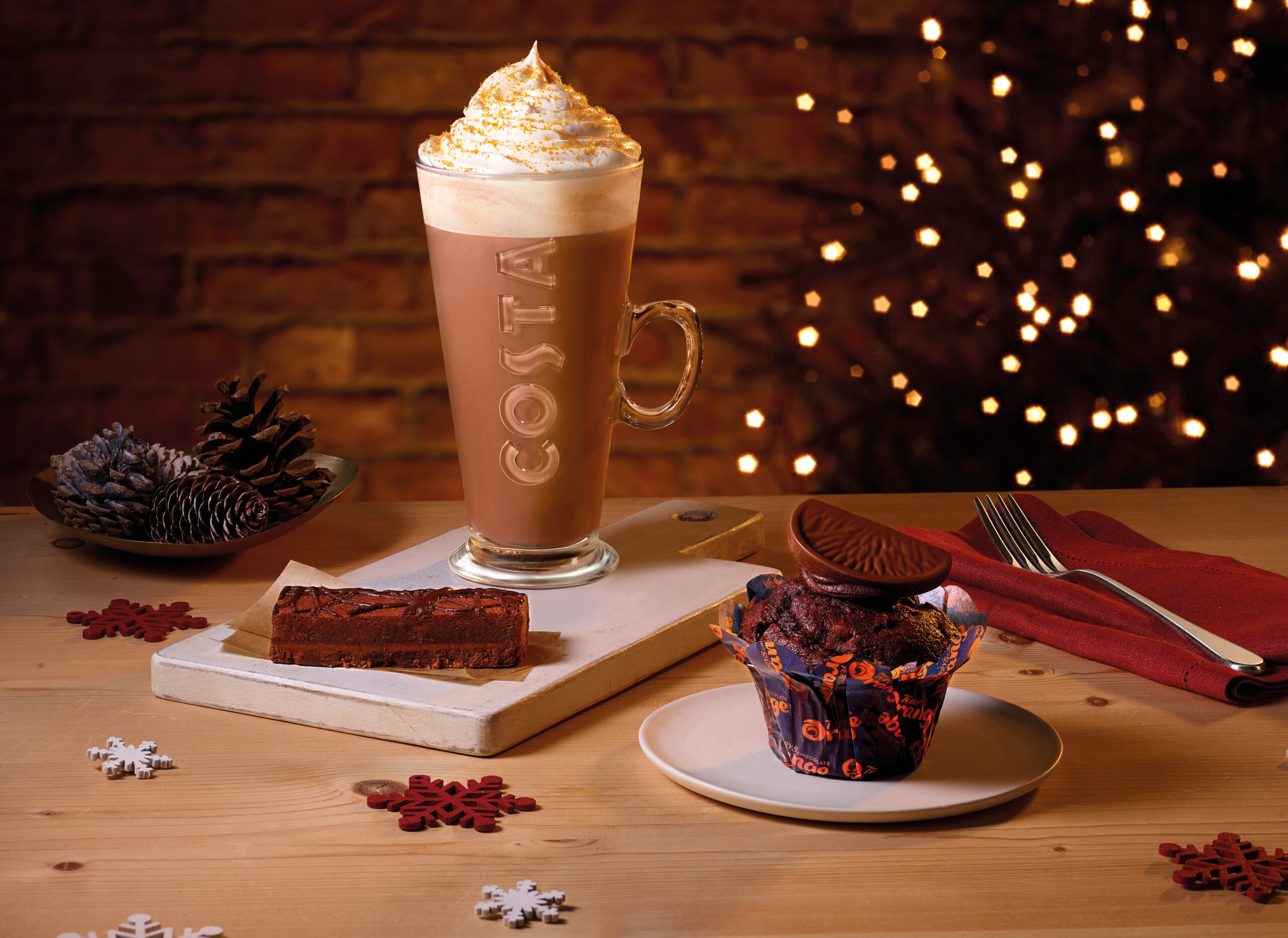 What's more, some of the drinks can be made vegan with some small alterations. For example, to make the After Eight Hot Chocolate drink vegan, choose a dairy-free milk alternative and ask for it without the Dairy Light swirl and After Eight chocolate on top. It will still be refreshingly minty and cosy.
The Terry's Chocolate Orange drink can be made vegan by choosing a dairy-free milk and leaving off the swirl and chocolate segment, too. An excuse to nab yourself a vegan treat from their bakery selection!
The same goes for the Toffee Penny drink, though Costa says that the golden Vermicelli carries a cross-contamination risk from milk. However, The Purple One can't be made vegan as the caramel chocolate sauce used to create it contains milk.
The Costa Christmas menu also includes lots of delicious food. From a Bacon Mac & Cheese Toastie, Pigs & Blankets Mac and Cheese and a Pigs Under Blankets Stonebaked Panini to Maple Glazed Pigs in Blankets crisps.
Other festive bites include a British Turkey & The Trimmings Toastie, a Turkey Feast sandwich and a Festive Pork and Bramley Apple Sausage Roll, as well as a Maple Bacon, Brie and Cranberry Panini.
Vegan diners haven't been left out, so have no fear. There's a Vegan Turkee, Cranberry & Stuffing Bloomer Toastie on the menu too.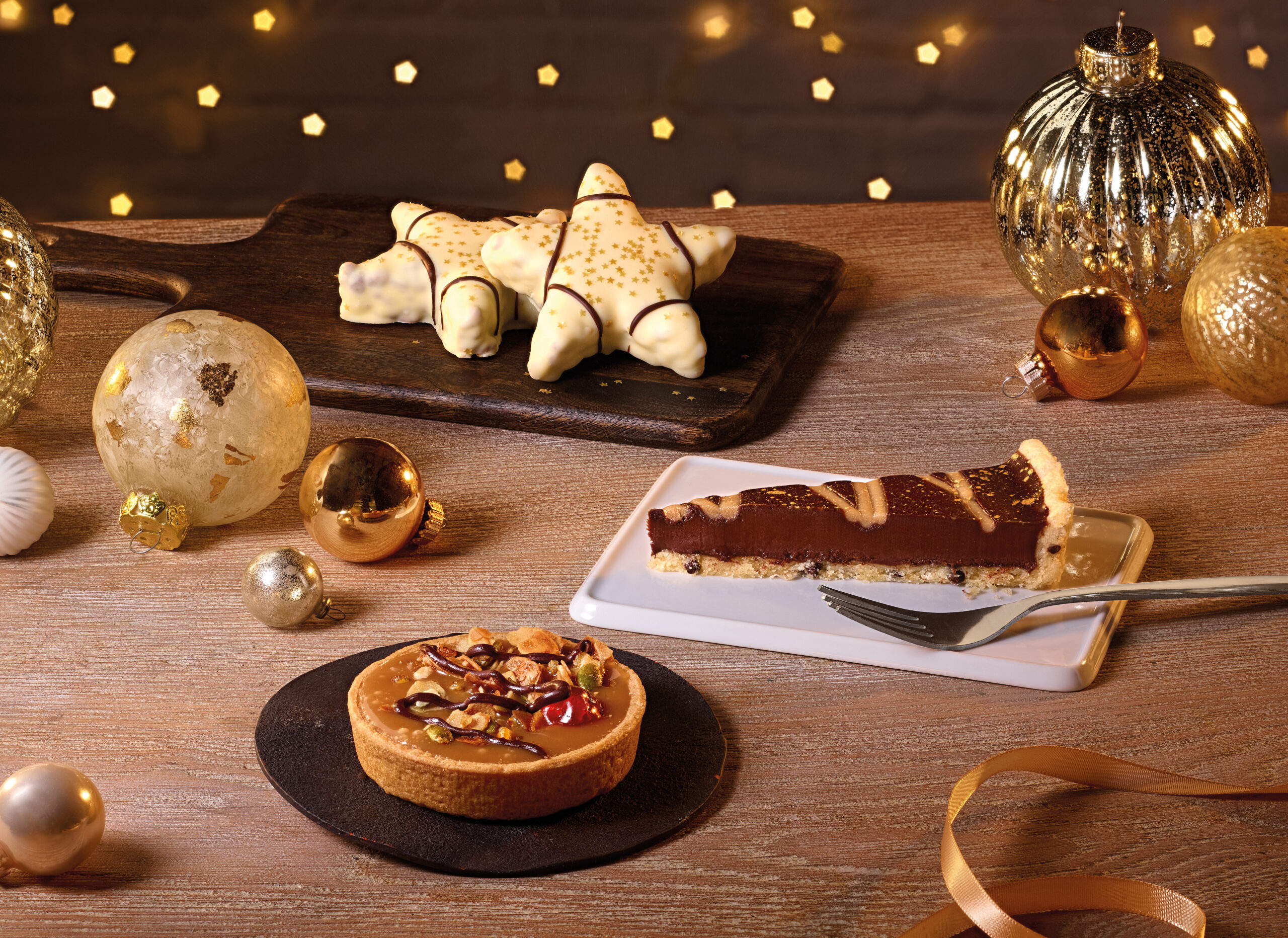 For sweet treats, you can choose from a Winter Frosted Marble Cake, a Clementine & Cranberry Loaf Cake or a slice of Golden Billionaire's. As well as a Chocolate and Salted Caramel Torte, a mince pie, a gluten-free Vegan Mince Tarte and a Florentine Mince Tarte.
The Costa Christmas Menu  is available from your local Costa now. To find your nearest brand, see here.