Many of us are indulging our mixologist side with some quaratini concoctions, with a spike googling how to make martinis, daiquiris and mojitos.
Here at Platinum, we know what it takes to make a truly incredible cocktail — just take a look at our Tipples and Nibbles section in print. To honour the trend of a quaratini, here are six incredible cocktails to try for every taste. Made with ingredients you can find on supermarket shelves, or swap for your favourite tipple of choice.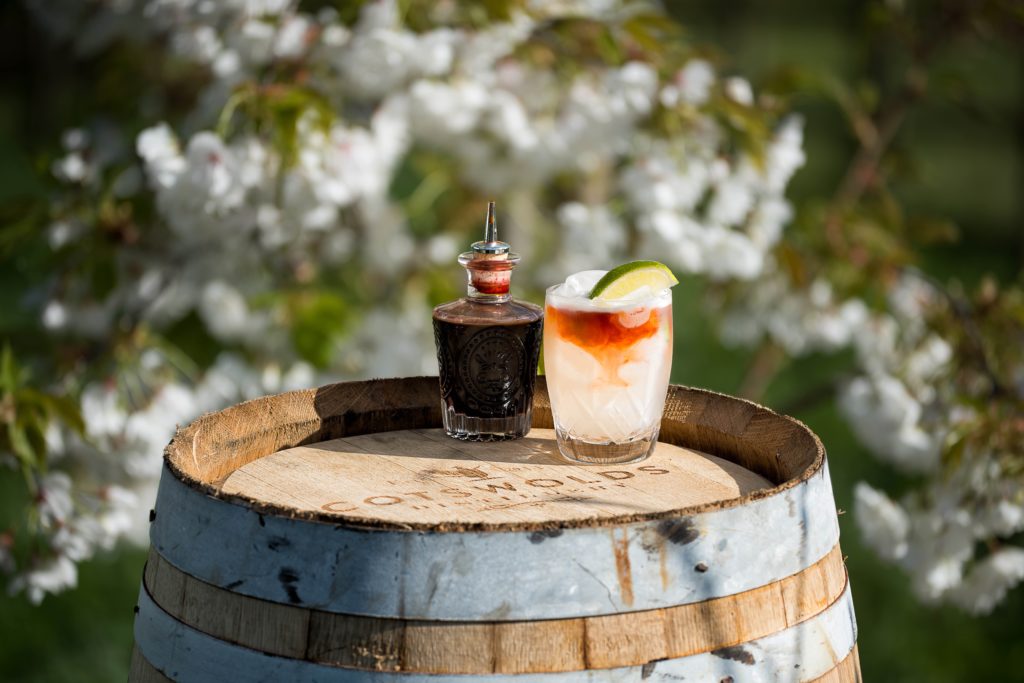 For gin with a twist: Cotswolds Gin Sour
Ingredients:
50ml Cotswolds Dry Gin
25ml lime juice
12.5ml sugar syrup
½ egg white (optional)
2 dashes of aromatic bitters (such as Angostura)
Mint
Lime wedge
Method:
Place all ingredients into an ice-filled shaker, shake and serve over ice in an Old Fashioned glass.
Garnish with a sprig of mint and a lime wedge.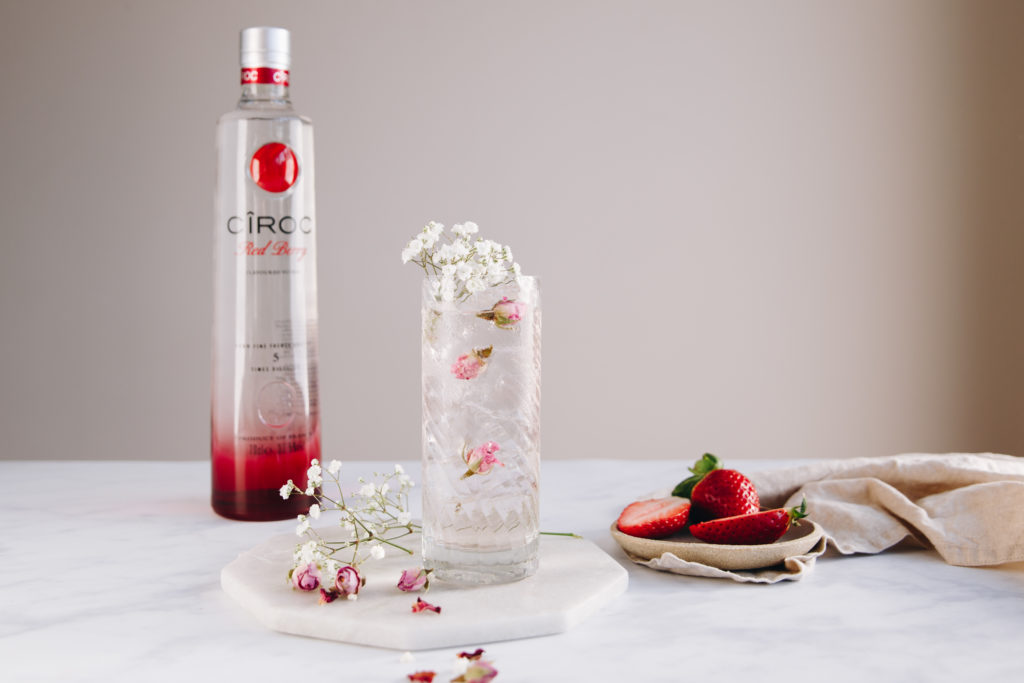 For vodka connoisseurs: CÎROC Rose Blush cocktail
Ingredients:
35ml CÎROC Red Berry
35ml Rosé Wine
15ml Elderflower Cordial
Fever Tree Mediterranean Tonic Water
Strawberries
Method:
Add all ingredients to the glass and stir.
Top with Tonic and edible flowers or strawberry slices.
For those curious to try whisky: Copper Dog Berry Rascal
Ingredients:
50ml Copper Dog whisky
5 Muddled raspberries
Dash of Raspberry syrup (for colour)
Lemonade
Raspberries
Sprig of rosemary
Method:
Muddle 5 raspberries in highball.
Add syrup and ice, before stirring in glass.
Top with lemonade and garnish with raspberries and sprig of rosemary.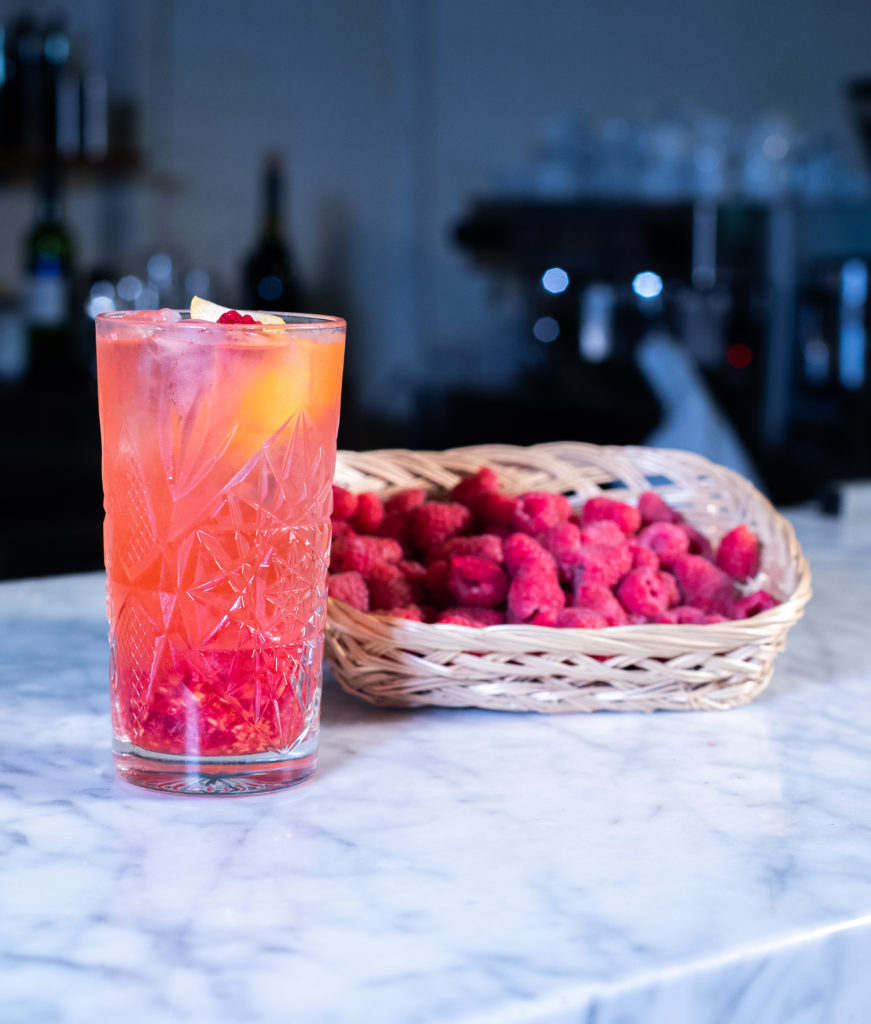 For a taste of summer: Raspberry Collins cocktail
Ingredients
50ml Chapel Down Gin
25 ml fresh lemon juice
15 ml sugar syrup
5 large raspberries
Dash of soda water
Fresh lemon peel
Method
Add 6 raspberries and the sugar syrup to a tall glass & muddle.
Add gin and fresh lemon juice & stir.
Fill with ice and top with soda water.
Stir and lift ingredients through drink.
Garnish with a raspberry and fresh lemon peel. Recipe courtesy of Love Fresh Berries.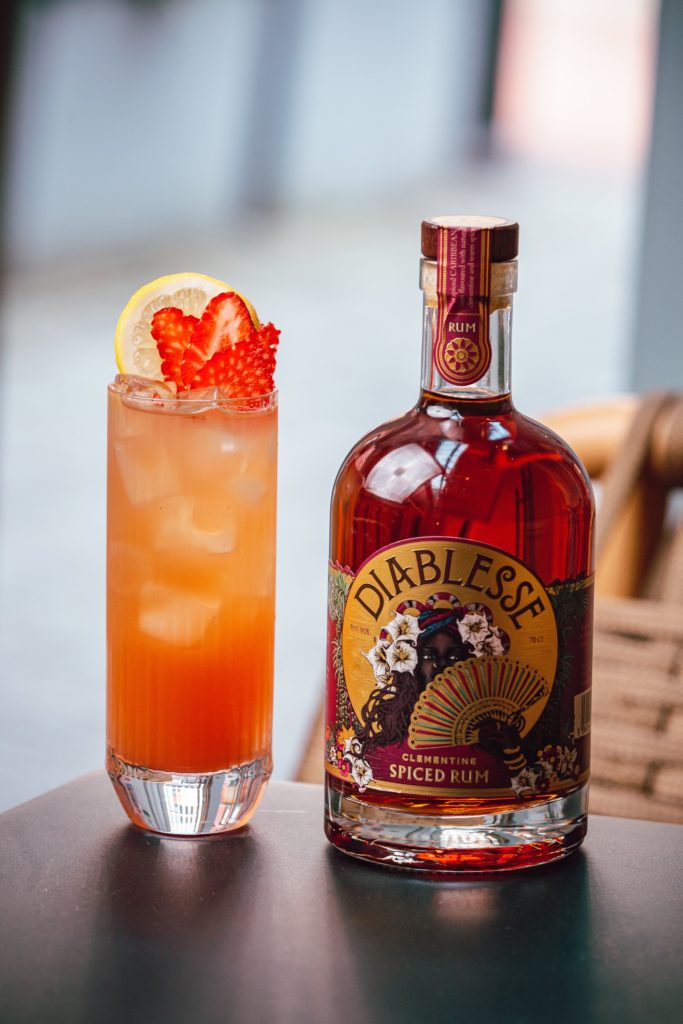 For rum lovers: Diablesse Clementine Highball cocktail
Served in a tall glass with lemon wheel & strawberry slices
Ingredients:
50ml Diablesse Clementine Spiced Rum
30ml strawberry infused vermouth*
3 drops Orange blossom water
Top soda
Highball glass
Lemon wheel & strawberry
Method:
To make the strawberry infused vermouth, chop 8-10 strawberries and allow them to sit in sweet vermouth at room temperature for 24 hours.
Put all ingredients in a Boston tin with ice.
Shake and fine strain into a Highball Glass.
Lemon wheel and strawberry garnish.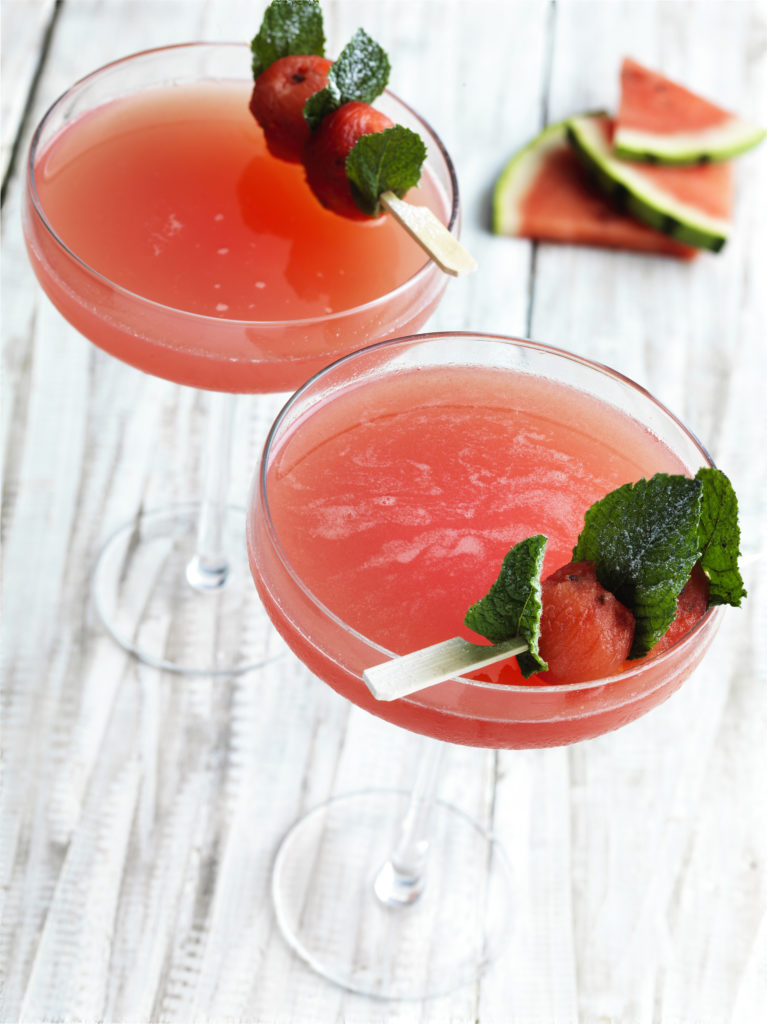 For wine lovers: a watermelon smash cocktail
Ingredients:
100ml watermelon purée/juice
125ml Eisberg Alcohol-Free Sauvignon Blanc
20ml lemon juice
50ml gomme
For the gomme:
500ml water
500g caster sugar
Garnish with:
Skewers
Watermelon balls
Mint leaves
Method:
First make the gomme —Add the water and caster sugar to a large saucepan and bring to a boil, stirring constantly. When it reaches boiling point, remove from the heat and allow to cool. Keep refrigerated until needed.
Add the Eisberg Alcohol-Free Sauvignon Blanc, watermelon puree or juice and the lemon juice to a mixing glass.
Shake the ingredients in the mixing glass then strain into an extra wide coupette glass.
Use a melon baller to create balls of watermelon. Add to skewers along with mint leaves to garnish.