Just in time for biscuit week, supermarket Aldi has released a series of brand-new recipes that you won't be able to resist!
Whether you want to satisfy your savoury tooth with Aldi's Herb and Cheese Biscuits, or you fancy something a little sweeter in the form of Aldi's Vegan Jammy Dodgers, both make the perfect afternoon bakes to share with your family and friends.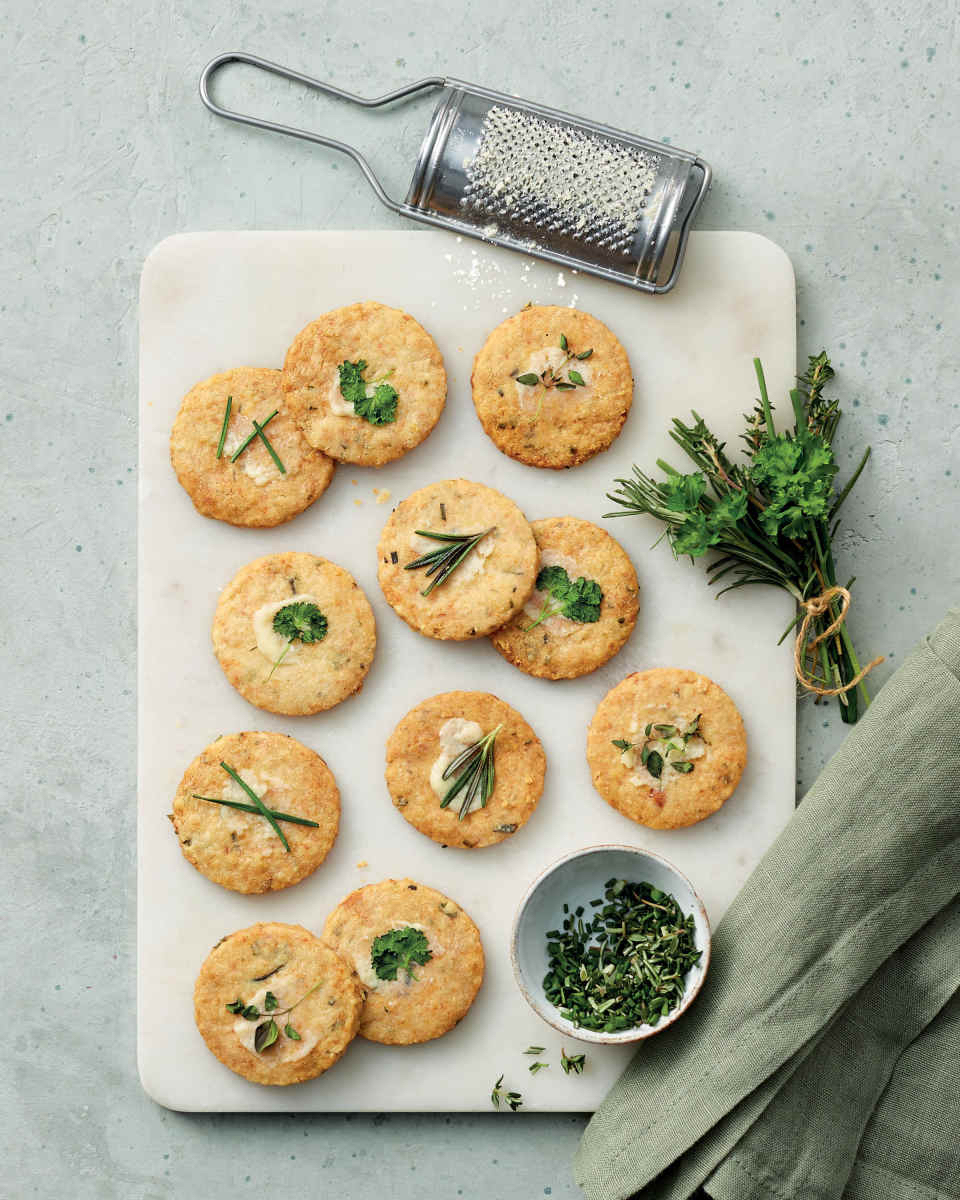 Herb and cheese biscuits
Ingredients
170g salted butter, at room temperature
50g mature cheddar cheese
25g parmigiano cheese
220g plain flour
50g ground almonds
5g fresh chopped herbs
Black pepper
Extra herbs, to garnish
Pre-heat the oven to 180°C/ gas 4, then finely grate the cheddar and the parmigiano cheese. In a bowl, add the flour and the ground almonds, season with some black pepper and mix well. Chop the butter into small chunks and rub into the flour mixture. Add the chopped herbs and the grated cheese and rub in with your fingers until you achieve a soft dough.
Roll out on a floured surface to the thickness of a pound coin. Cut into shapes with your favourite cutter. Carefully put onto greased baking sheets and cook for 12-15 minutes.
After baking, decorate with small sprigs of herbs whilst still warm. Allow to cool then serve. Delicious on their own or serve with a cheese board.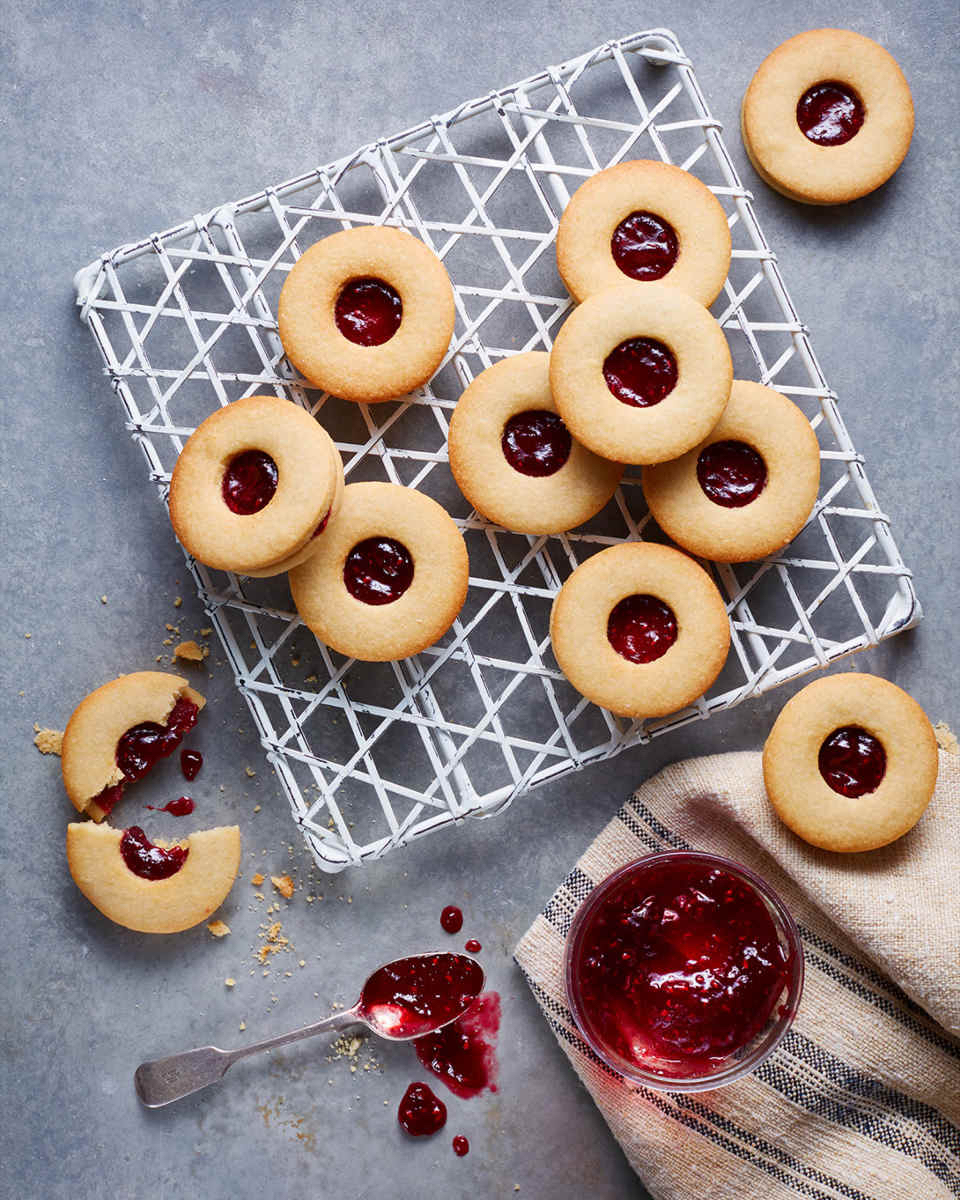 Vegan jammy dodgers
Ingredients
250g plain flour
150g ground almonds
120ml melted coconut oil
120ml maple syrup
20ml vegetable oil
2 tsp vanilla essence
1 tsp baking powder
Pinch of salt
Specially Selected raspberry conserve
Icing sugar to sprinkle
Biscuit cutters – approx. 5cm and a smaller one to make a whole in the centres (use round, star or any shape you like).
Preheat the oven to 170c/gas 3. Put the flour, ground almonds, baking powder and salt into a bowl and whisk well with a balloon whisk.
In another bowl mix the coconut oil, maple syrup, vanilla essence and vegetable oil together. Pour this mixture into the dry mix and mix well. Allow to rest a while, then roll out to the thickness of a pound coin.
With your chosen cutters – cut out 40 biscuits. Cut a small hole in the centre of 20 of them. Using a palette knife transfer to lightly greased baking sheets – allow a little space between them. Bake for 7- 10 mins – until the edges are just browning.
Allow to cool, then add ½ teaspoon jam on top of the whole biscuits, then top them with the cut out biscuit. Sprinkle with some icing sugar and serve.