Celebrate Sober October in style with these six delicious cocktails, so easy to make at home.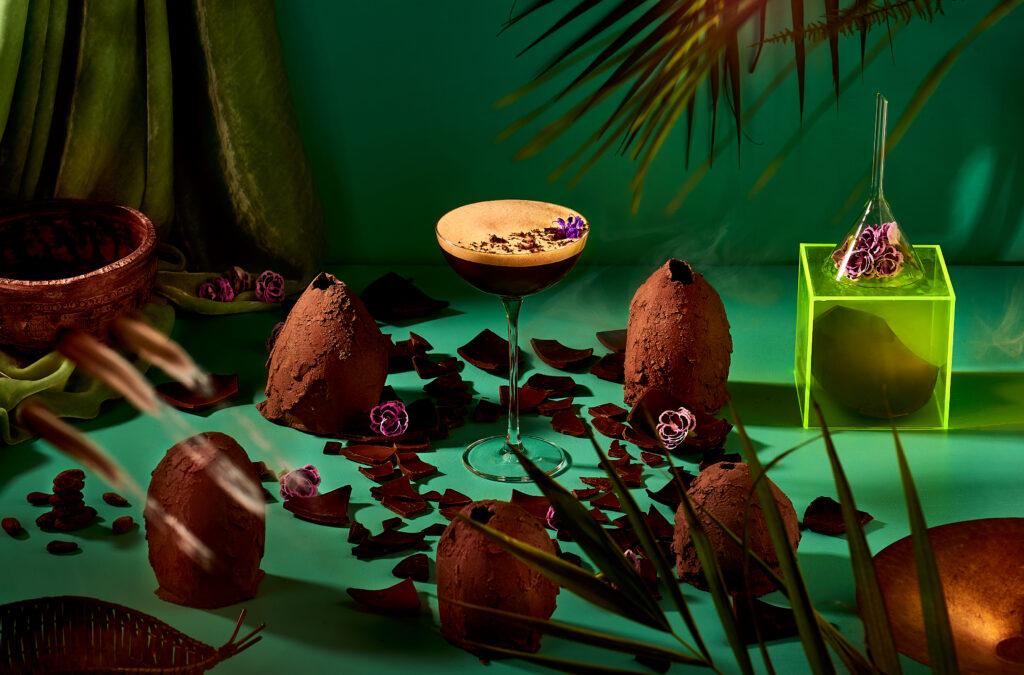 For trying something different: Three Spirit Herbal Stimulant
Ingredients:
50ml Social Elixir
25ml espresso strength coffee
7.5ml of maple syrup
Optional extra: 15ml dark rum
Method:
Start the night in style with this easy-to-make, alcohol-free Espresso Martini. Add all ingredients to an ice-filled cocktail shaker or a jam jar.
Shake hard until ice-cold and pour through a tea strainer into a chilled cocktail glass.
Garnish with grated raw cocoa beans.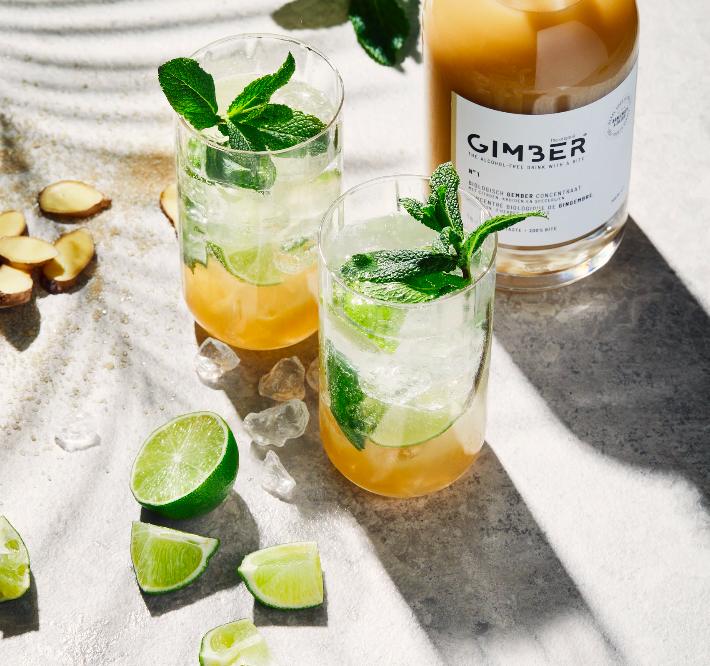 For the first time doing Sober October: Gimber Virgin Mojito
Ingredients:
25ml GIMBER
60ml sparkling water
10ml lime juice
15ml sugar water
12 fresh mint leaves
1/2 lime, chopped
Method:
Put the mint leaves, lime and sugar water in the glass. Muddle until it's blended well.
Add GIMBER and lime juice. Add crushed ice.
Top with sparkling water. Garnish with fresh mint and dried ginger.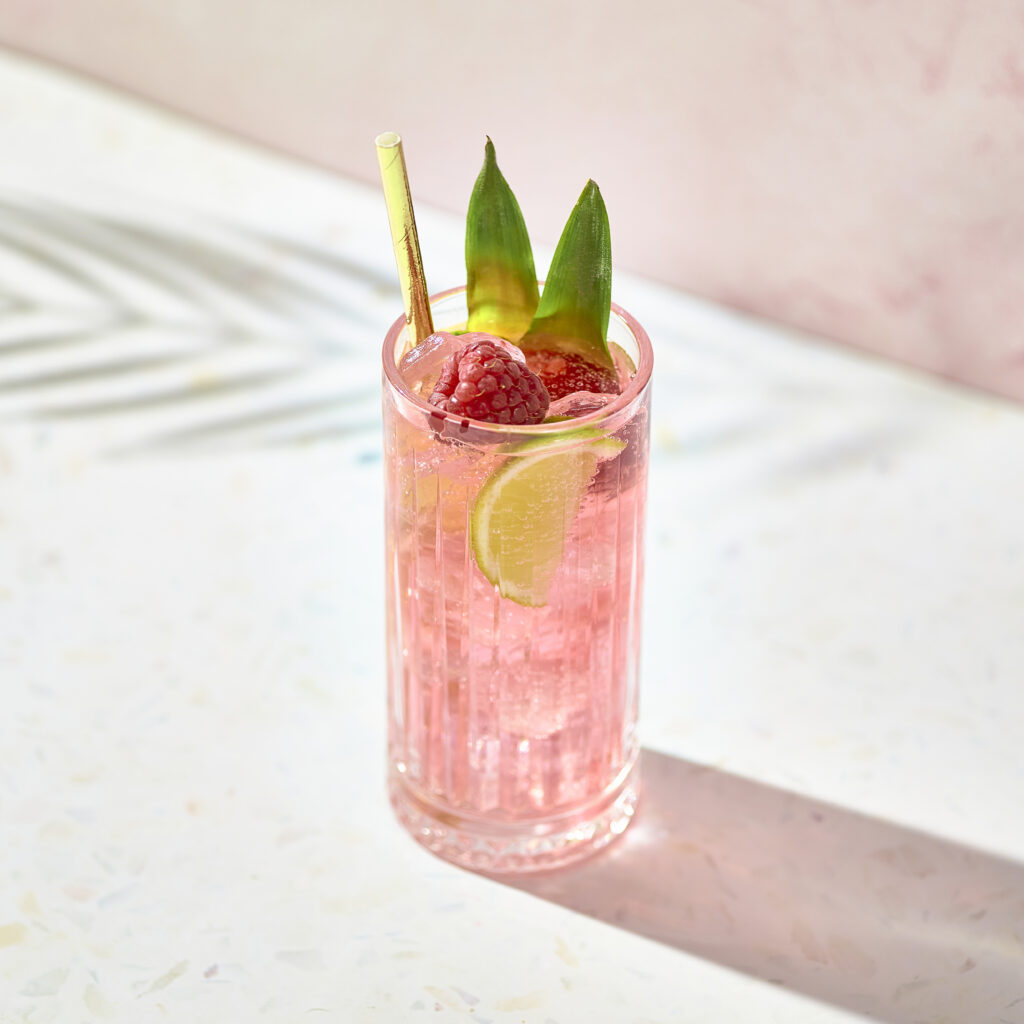 For bringing a touch of holiday to a weeknight: Old Jamaica Rhubarb, Raspberry and Ginger NOjito
Ingredients:
One stalk of fresh rhubarb
4 teaspoons of sugar (more to taste if required)
Four fresh mint leaves
One bottle Old Jamaica Rhubarb and Ginger Ale
Juice of one fresh lime
50g of fresh raspberries
50ml sparkling water
Ice, to serve
Method:
Put the fruit, sugar and lime juice in a pan to boil, until the sugar is dissolved, and a syrup is created.
Put the syrup through a sieve to create a smooth base for the mocktail.
Put into a jug, add the remaining ingredients and serve over ice.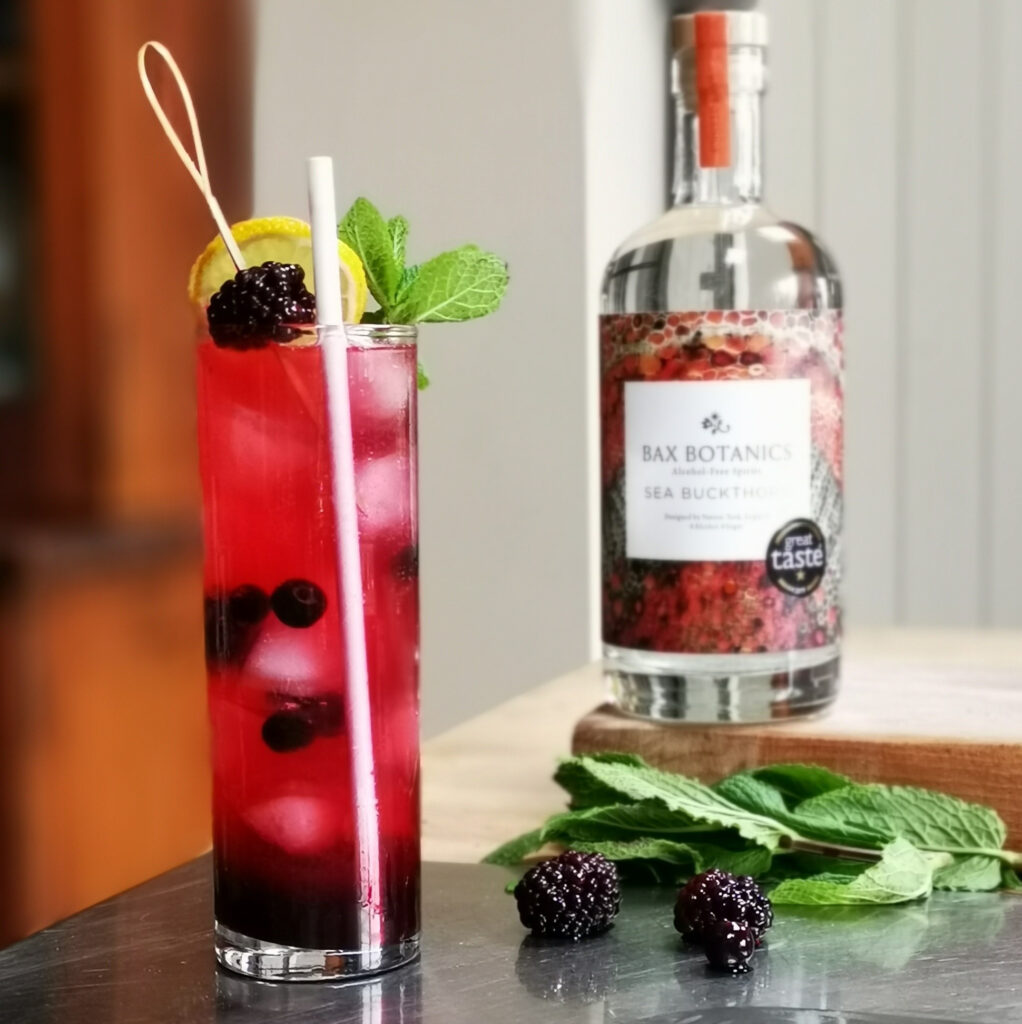 For a weekend relaxing and hosting: Bax Bramble
Ingredients:
50ml Bax Botanics Sea Buckthorn
10ml blackberry syrup
100ml Fever-tree Sicilian lemonade
Lemon, blackberries and mint to garnish
Blackberry syrup makes approx 500ml
Method:
Combine 240ml of water, 240g sugar and 250g of fresh or frozen blackberries in a pan and simmer gently for 20 minutes.
Cover and leave to cool to infuse the blackberries further. Strain the liquid through a fine sieve into a measuring jug, then pour into a sterilised bottle. The syrup will keep for up to  two weeks in the fridge.
Shake the Bax Botanics and Blackberry syrup with ice and strain into a tall glass over ice. Top with Sicilian lemonade and garnish.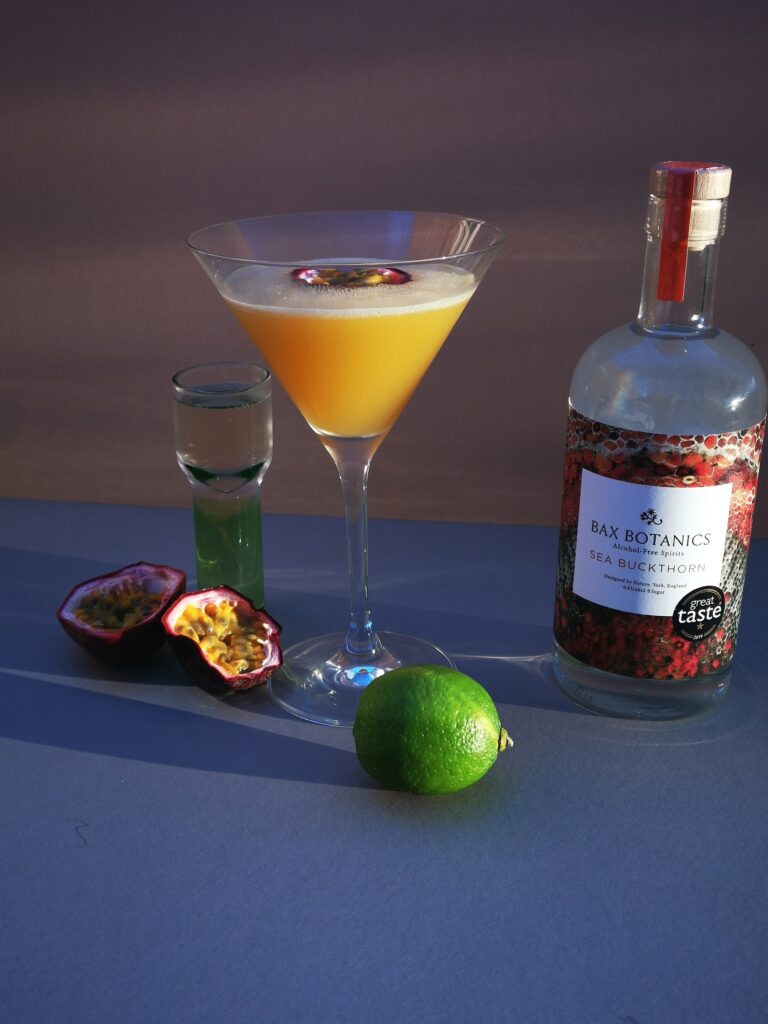 For a Sober October master: AF Porn Star Martini
Ingredients:
50ml Bax Botanics Sea Buckthorn
1 passionfruit
5ml vanilla extract
30ml sugar syrup
8ml lime juice
Method:
Slice the passionfruit two thirds of the way along and reserve the smaller piece for garnish.
Scoop the pulp from the Passionfruit into a cocktail shaker and add the other ingredients. Shake well for a minute then double strain into a Martini glass.
Serve with the small piece of passionfruit floating in the cocktail and maybe a little glass of AF bubbly on the side.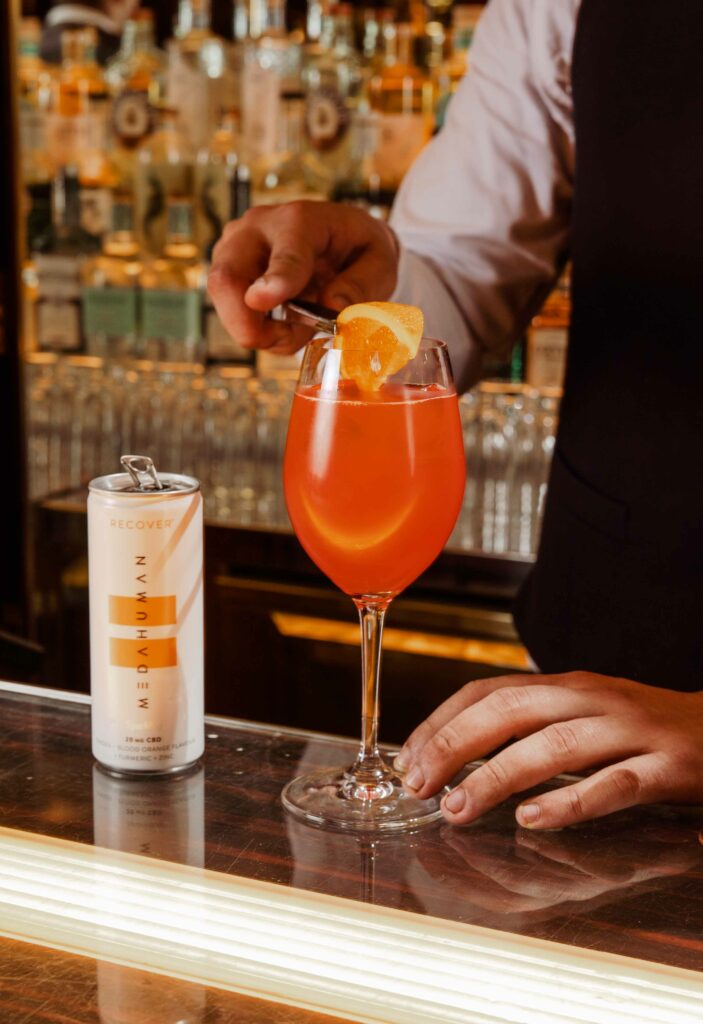 For the day after: RECOVER Spritz
Ingredients:
Ice
Zest from one orange
One shot of non-alcoholic martini (eg Martini Vibrante)
One can of RECOVER, a ginger & blood orange flavoured drink designed to help reduce inflammation & fatigue, which includes turmeric, zinc & vitamin D3
Method:
Fill a cocktail shaker with ice, add in non-alcoholic martini & top up with half a can of RECOVER, shake then pour into a martini glass and garnish with orange zest.
Top up with more RECOVER (optional).
About RECOVER:
Each drink in the range is infused with powerful adaptogens, nootropics and nutrients, as well as CBD – ingredients which are known to enhance brain health, boost cognitive performance and help in reducing mental and physical stress. Every 250ml can feature 20mg of premium, broad-spectrum CBD crafted with natural ingredients for optimal absorption and effectiveness and it is also vegan, gluten free and low calorie and made in the UK.