It's hard
not
to treat your grandkids when they come to stay, even if you know it's not always healthy.
Whip up a few of these delicious veggie-packed recipes before they come to visit and be safe in the knowledge that you're not only making them smile, but helping them get the nutrients they need too.
Fruitnet.com's most recent study revealed that many kids are still consuming too few vegetables, with 29% of five to ten year-olds eating less than a portion of veg a day and only 6% of teens eating the amount of veg recommended in the Eatwell Guide.
We paired with Discover Great Veg to bring you five tasty recipes — using kale, spinach and cavolo nero — so that you can make sure your grandkids are getting the nutrients they need.
This collection of smoothies, mains and sweet treats show that veggies can be delicious for even the pickiest of mouths.
Spinach hummus with pitta
SERVES 4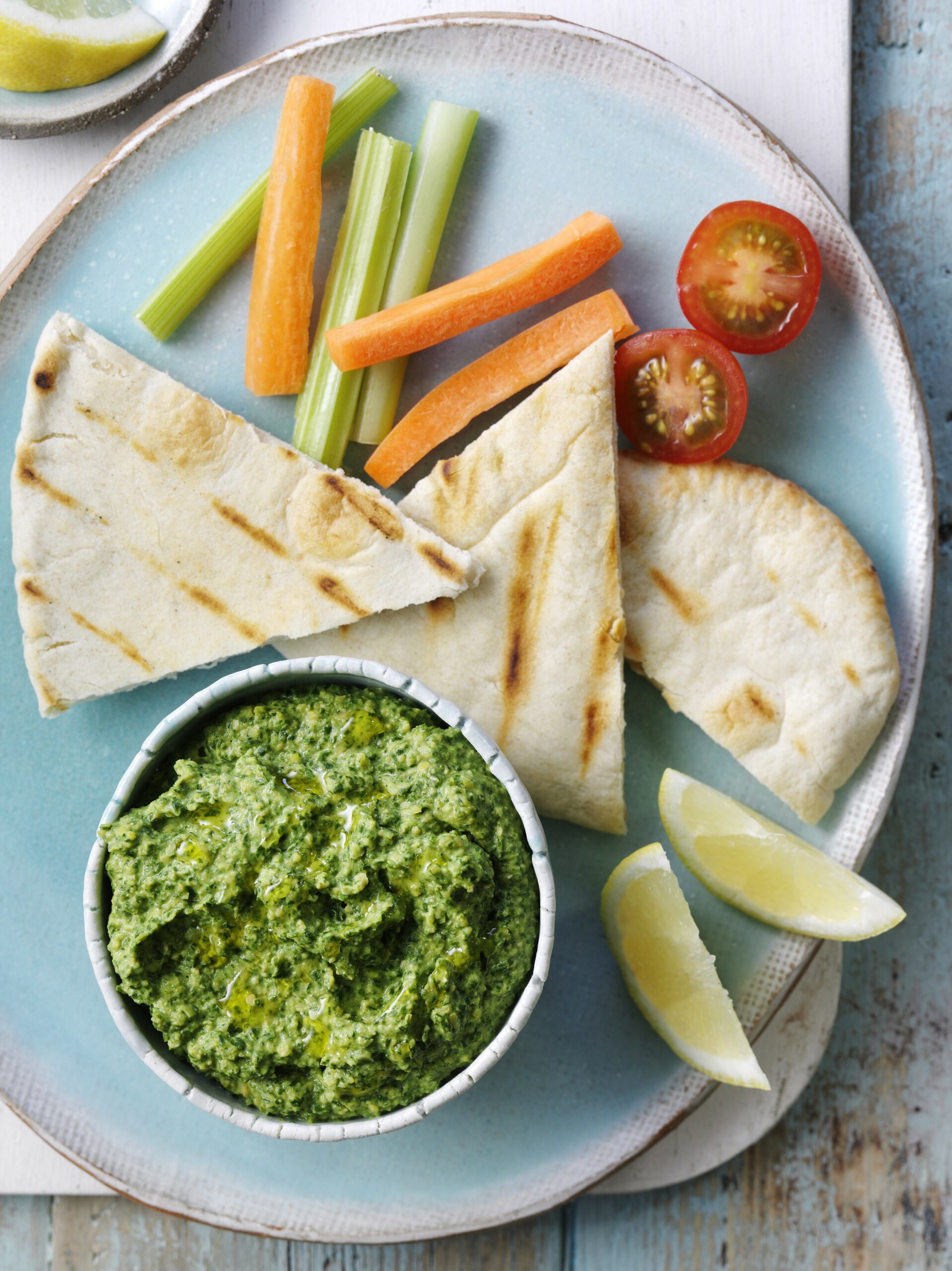 Ingredients
260g pack spinach
400g can chick peas, drained
1 clove garlic
2 tbsp tahini
1 lemon, juiced
2 tbsp extra virgin olive oil
1 tsp ground cumin
6 pittas
Place the spinach in a large bowl, cover with cling film and microwave for two minutes until just wilted.

Place the spinach, chickpeas, garlic, tahini, lemon juice, oil and cumin in a food processor and blitz until smooth. 

Season with salt and pepper to taste.

Toast the pittas and cut each into three triangles, serve with the hummus.
---
Kale packed mac 'n' cheese
SERVES 4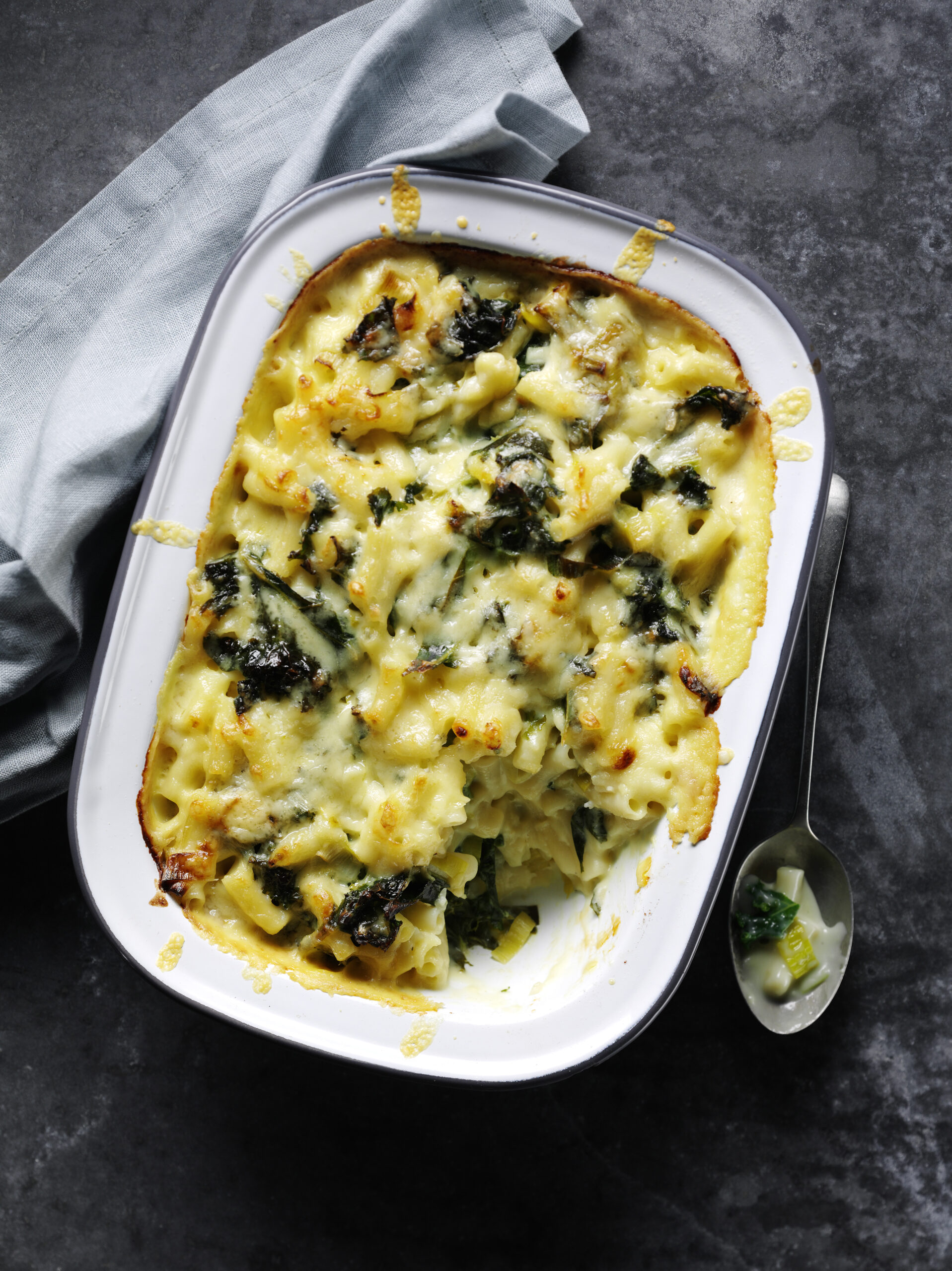 Ingredients
250g bag kale, thick stalks removed
250g macaroni
1 leek, sliced
25g butter
25g plain flour
350ml semi skimmed milk
150g cheddar cheese, grated
2 tsp English mustard
Preheat the oven to 200°C, Gas 6.

Cook the kale in a large pan of boiling water for three minutes, remove with a slotted spoon and cool under cold water, squeeze out the excess liquid. 

Add the macaroni to boiling water and cook for about ten minutes, adding the leek for the last two minutes. Drain well and return to the pan.

Meanwhile, melt the butter in a small pan, stir in the flour and cook for one minute. 

Off the heat, gradually blend in the milk and then bring to the boil, stirring until thickened.

Stir in 100g of cheese and the mustard, season well.

Stir the sauce into the macaroni with the kale and transfer to an ovenproof serving dish, sprinkle with remaining cheese and bake for 25 minutes until golden.
---
Cheesy Cavolo Nero Stuffed Jackets
SERVES 4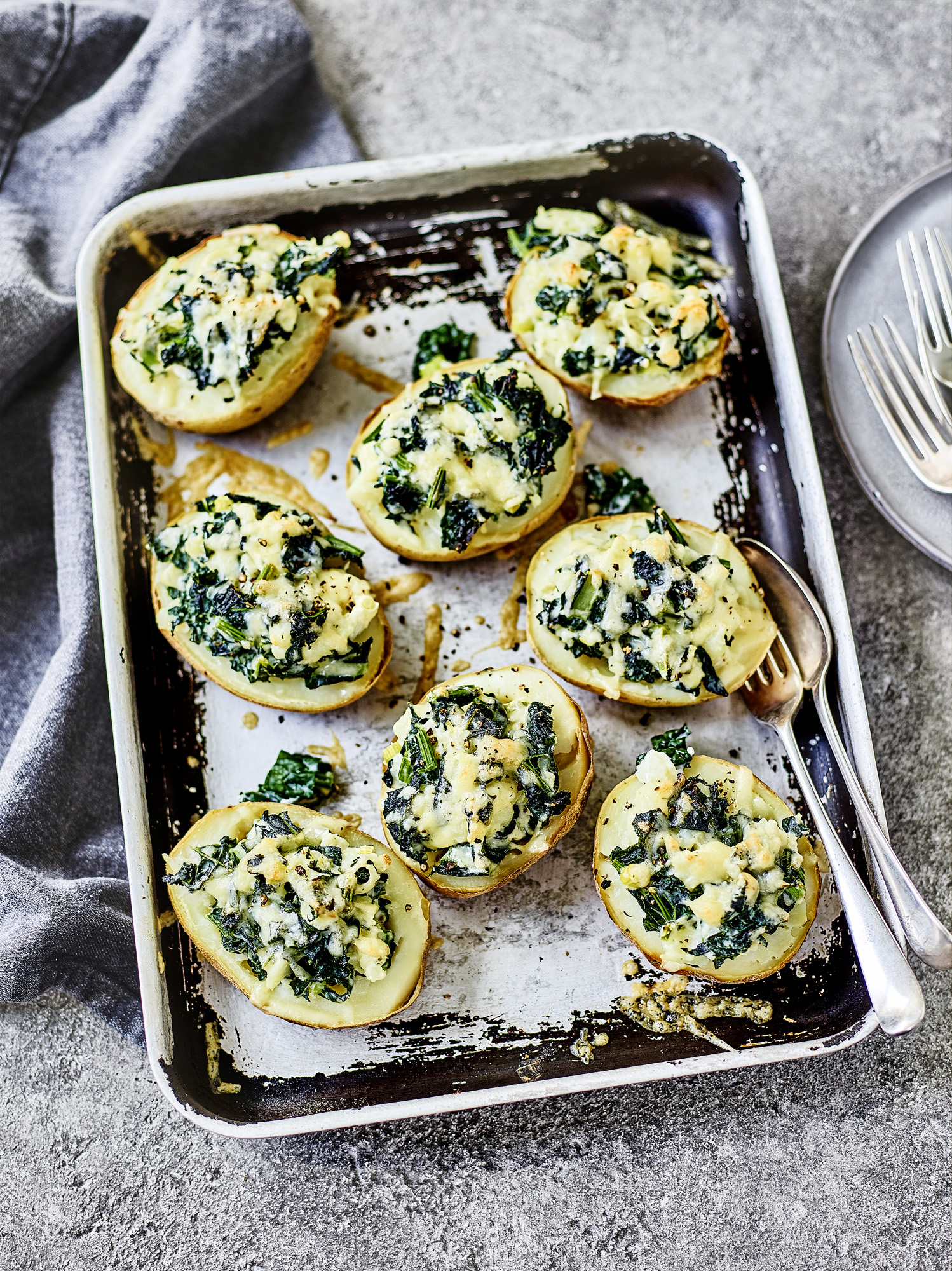 Ingredients
4 baking potatoes
150g Cavolo Nero, chopped
100g low fat soft cheese
2 spring onions, finely sliced
75g Cheddar cheese, grated
Preheat the oven to 200°C, Gas 6.

Prick the potatoes with a fork and cook in the oven for one and a half hours or until tender.

Cool slightly then cut in half and scoop out the flesh into a bowl leaving about one centimetre border around the edges.

Place the shells on a baking tray.

Cook the cavolo nero in boiling water for five minutes, drain and mix into the potato flesh with the soft cheese, spring onions and seasoning. 

Spoon back into the potato shells and sprinkle over the cheddar. 

Bake for 15 minutes until golden.
---
Pineapple, kale and apple smoothie
SERVES 1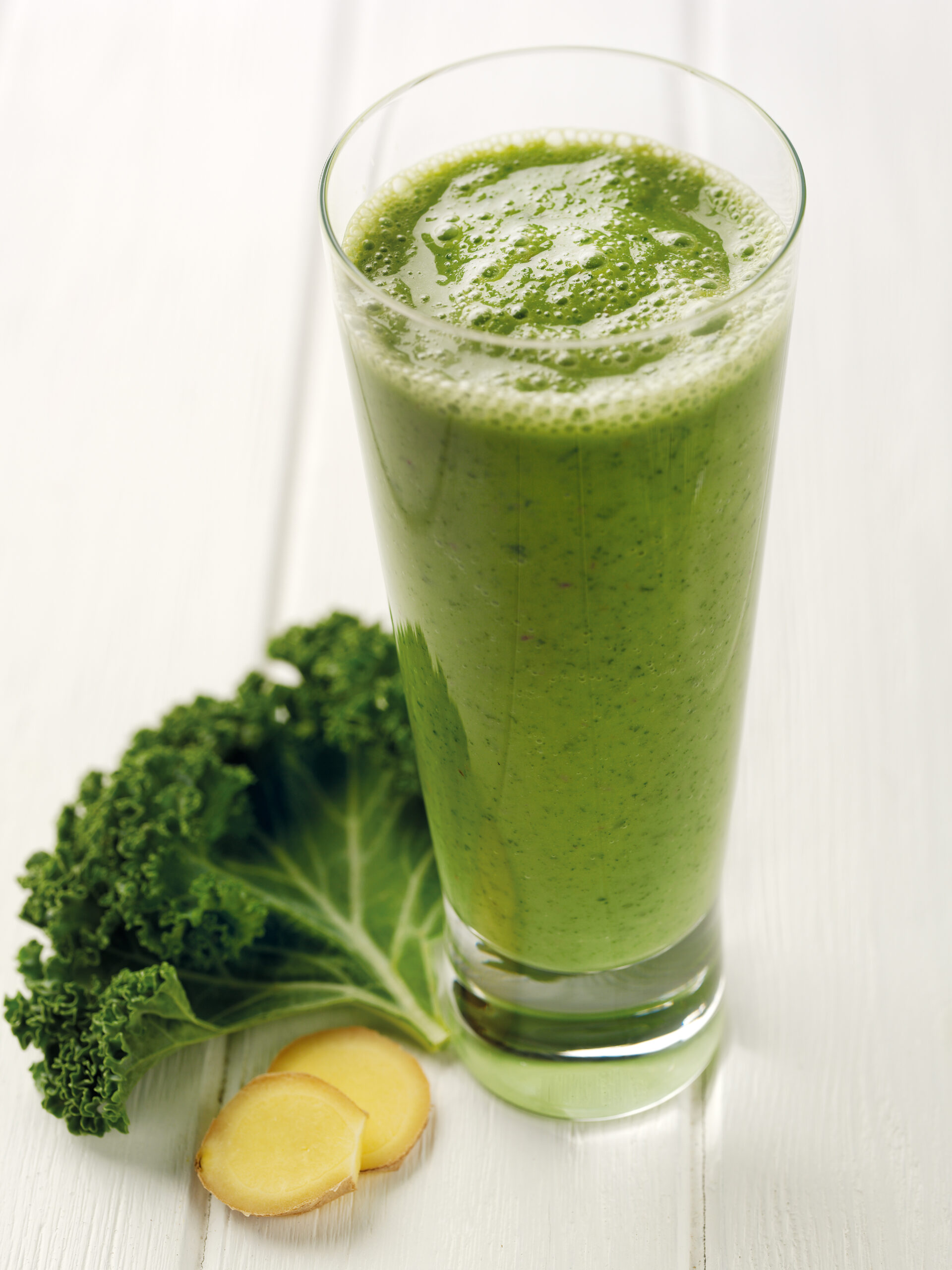 Ingredients
1/4 fresh medium pineapple, cored and diced
1/2 red apple, cored and diced
50g kale
1 tsp fresh ginger, grated
200ml probiotic pouring yogurt
Place all the ingredients in a blender or food processor and blitz until smooth.

Pour into a tall glass.
---
Chocolate Cavolo Nero Brownies
SERVES 12
Ingredients
200g plain chocolate, broken into pieces
225g butter, diced
200g pack Cavolo Nero
225g light brown soft sugar
3 medium eggs
100g plain flour
1 tsp baking powder
Preheat the oven to 180°C, Gas 4. Grease and line a 22cm square tin.

Melt the chocolate and butter in a bowl over a pan of simmering water.

Meanwhile, cook the Cavolo Nero in boiling water for about four minutes, cool under cold water and drain well, squeezing out any excess liquid, then chop.

Whisk the sugar and eggs together until pale, stir in the chocolate mixture and Cavolo Nero.

Mix together the flour and baking powder and fold into the brownie mixture and pour into the prepared tin.

Bake for 35-40 minutes. Cool slightly before removing from the tin and cut into 12 pieces.
Find more delicious recipes for all the family in our Food & Drink archives.