A bumper giftset is up for grabs for a few lucky ultimate Downton Abbey fans.
Calling all Downton Abbey fans!
To celebrate the release of Downton Abbey: The New Era, we've teamed up with Kova PR to give Platinum readers the chance to win one of five bumper merchandise giftsets — including a stylish tote bag, stationery, a chic umbrella and more!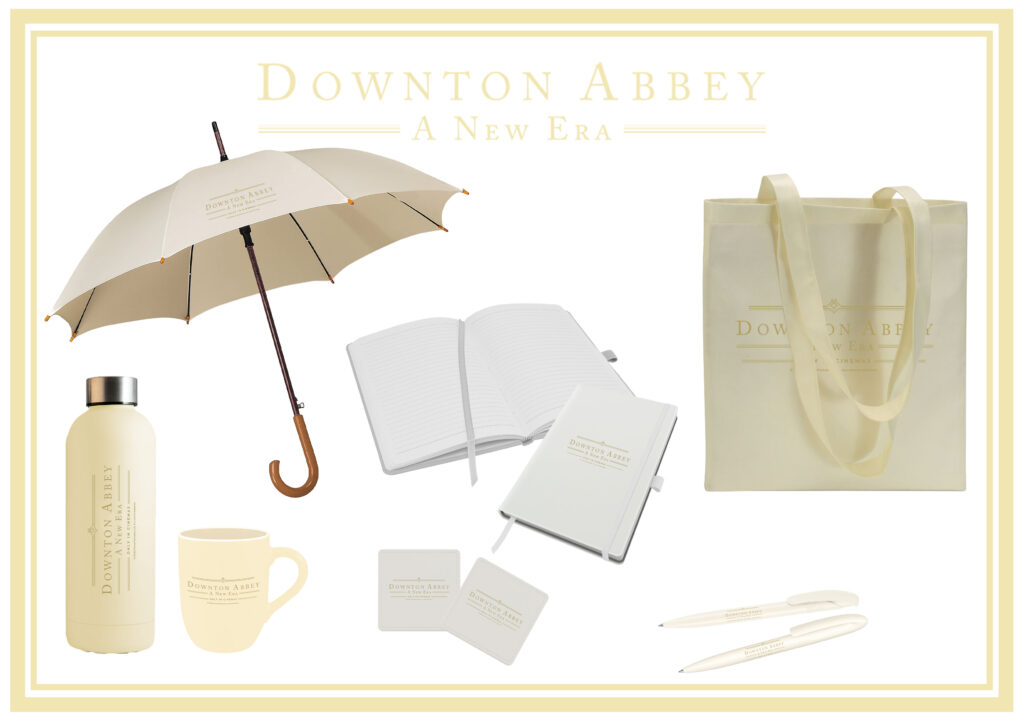 What's the film about?
In the trailer, the Dowager  Countess, played by Maggie Smith, is seen telling her family, "Years ago before you were born, I met a man. And now I've come into possession of a villa in the south of France.
"And with that, I will say goodnight and leave you to discuss my mysterious past," the countess adds at the end of the trailer.
It seems the Crawley family are to go off on holiday to the fancy establishment. Sounds interesting — watch this space! We'll also see Tom Branson remarrying to Lucy Smith and perhaps a second nuptials could be on the cards between Daisy and Andy — but we'll have to see. It's all very hush hush, you know.
How can I enter?
To be in with the chance to win, all you have to do is email mail@platinum-mag.co.uk with the heading Downton Comp and your answer to the below question by June 9th 2022.
Which future British Prime Minister visited Downton Abbey during episode five of the series?
A: Clement Attlee
Harold MacMillan
Winston Churchill
Neville Chamberlain