It may be the shortest month of the year, but you can expect some great things on Netflix this February.
Good TV can feel hard to come by — with so much to choose from, you could feel overwhelmed for choice. But here at Platinum we love soap operas and reality shows to period dramas and documentaries, so we've got you covered. This is what we think you'll love on Netflix this February.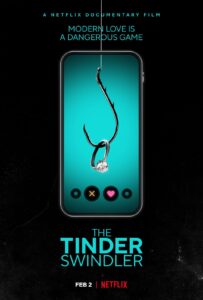 THE TINDER SWINDLER – 2 FEBRUARY
The Tinder Swindler uncovers the jaw-dropping story of a prolific Israeli conman by the name of Simon Leviev. He posed as a wealthy, jet-setting diamond mogul on the dating app and swindled women out of millions of dollars to fund his lavish lifestyle.
Leviev, whose real name is Shimon Hayut, was sentenced to 15 months in prison in Tel Aviv Magistrate's Court in late 2019. In the documentary, three of his victims, Cecilie Fjellhoy, Pernilla Sjoholm and Ayleen Charlotte, tell their stories and get payback.
LOVE IS BLIND – 11 FEBRUARY
Netflix's fan favourite reality TV series Love Is Blind is back and better than ever! Bringing a new batch of singles who have signed up for a less conventional approach to modern dating in Chicago., where they hope to meet the person they want to spend the rest of their lives with… without ever having seen them. An addictive watch for those sofa days.
INVENTING ANNA – 11 FEBRUARY
"In Inventing Anna, a journalist with a lot to prove investigates the case of Anna Delvey, the Instagram-legendary German heiress who stole the hearts of New York's social scene – and stole their money as well," reads the official synopsis.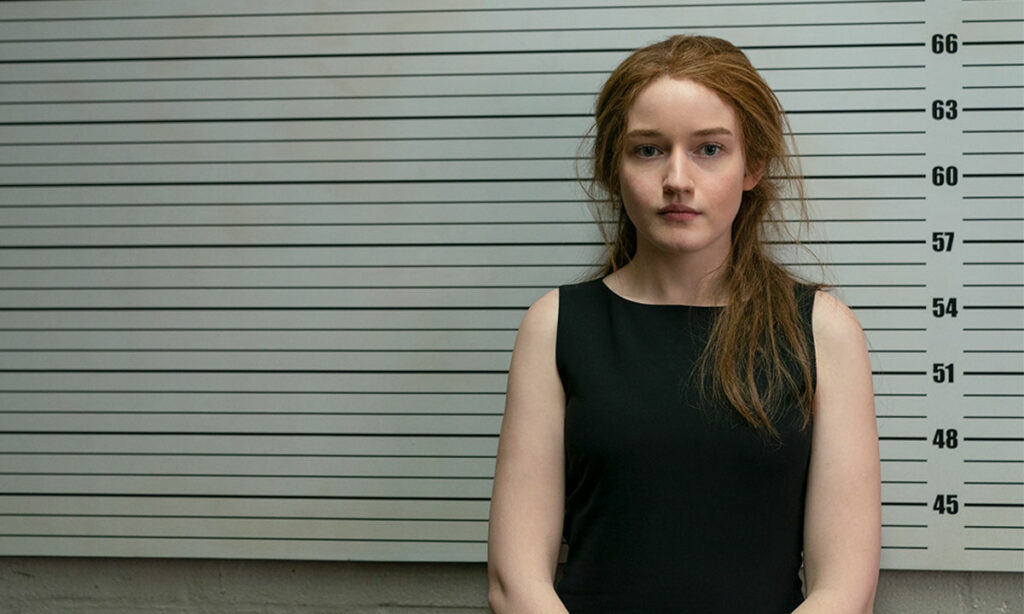 "But is Anna New York's biggest con woman or is she simply the new portrait of the American dream? Anna and the reporter form a dark, funny love-hate bond as Anna awaits trial and our reporter fights the clock to answer the biggest question in NYC: who is Anna Delvey?"
Inspired by the New York Magazine article How Anna Delvey Tricked New York's Party People by Jessica Pressler, Inventing Anna is the enthralling new limited series from Shonda Rhimes that explores the rise and fall of Anna Sorokin, a Russian-born woman who posed as a German heiress called Anna Delvey and conned the New York elite on an unbelievable scale.
VIKINGS: VALHALLA – 25 FEBRUARY
The end of the month sees the launch of Vikings: Valhalla, a Netflix Original historical drama which serves as a spin-off to the original History Channel series, Vikings.
According to the synopsis, the series is set a century after the events of Vikings, and chronicles the heroic adventures of some of the most famous Vikings who ever lived, including the legendary explorer Leif Eriksson (Sam Corlett), his fiery and headstrong sister Freydis Eriksdotter (Frida Gustavsson), and the ambitious Nordic prince Harald Sigurdsson (Leo Suter).
Per the synopsis: "As tensions between the Vikings and the English royals reach a bloody breaking point and as the Vikings themselves clash over their conflicting Christian and pagan beliefs, these three Vikings begin an epic journey that will take them across oceans and through battlefields, from Kattegat to England and beyond, as they fight for survival and glory."